30 July 2018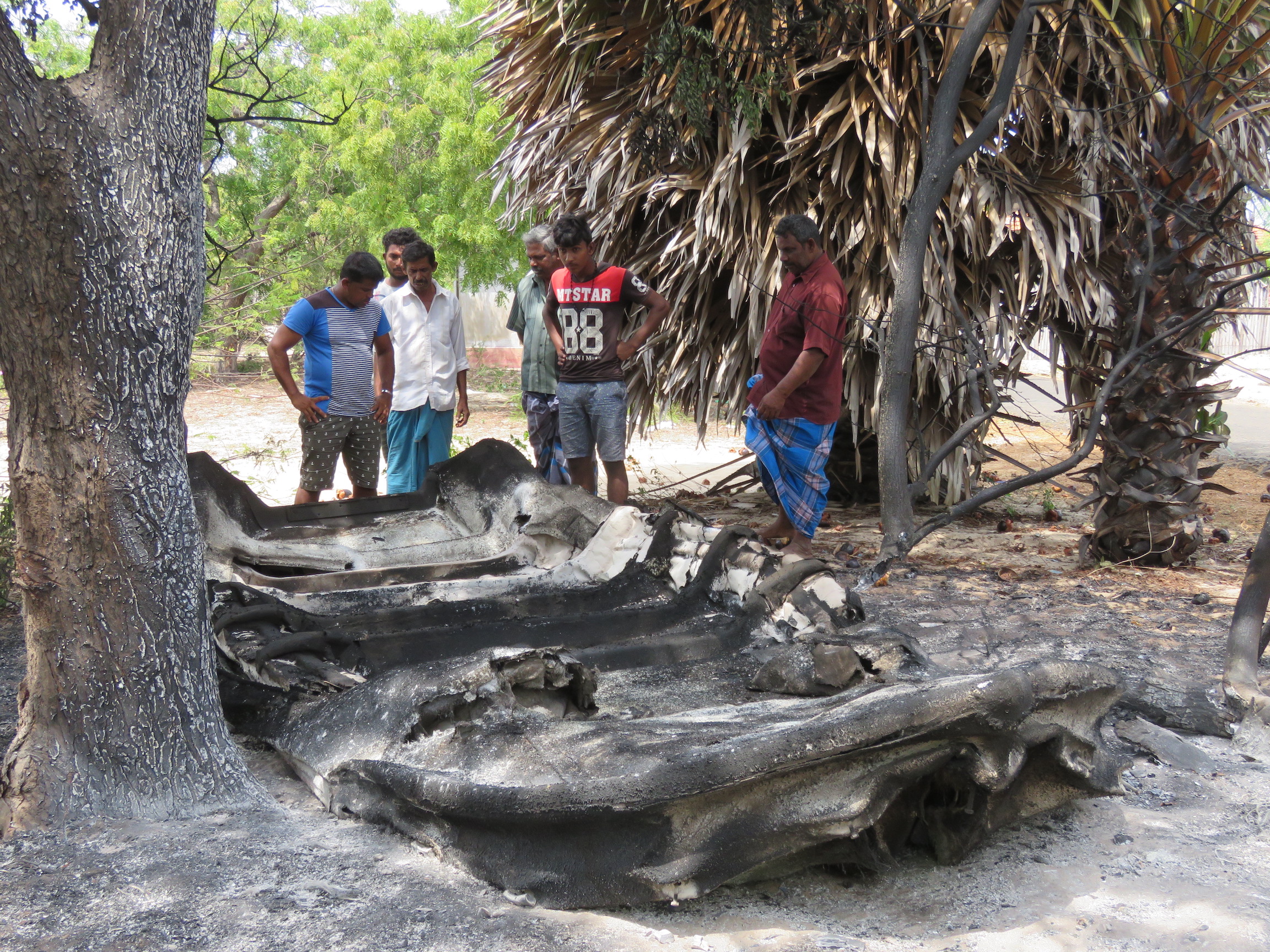 Tensions between local fishermen and Sinhalese continue to mount in Vadamarachchi East after a Tamil fisherman's boat was burnt on Sunday night, following a similar attack on the boat of a Tamil fisherman from the same area last week.
The latest victim is Arulappu Mary Robinson who has played a frontline role in the local fishermen's protest against illegal fishing by Sinhalese fishermen.
Vadamarachchi East's Tamil fishermen have long been protesting the presence of around 1400 Sinhalese fishermen squatting on state land in the area and encroaching the area's fishing waters without licenses, particularly by poaching sea cucumbers.
The Tamil fishermen accuse the Sri Lankan Navy of supporting the illegal fishing and also said that although police have been informed about both boat-burning incidents, police have failed to take any action.