10 April 2018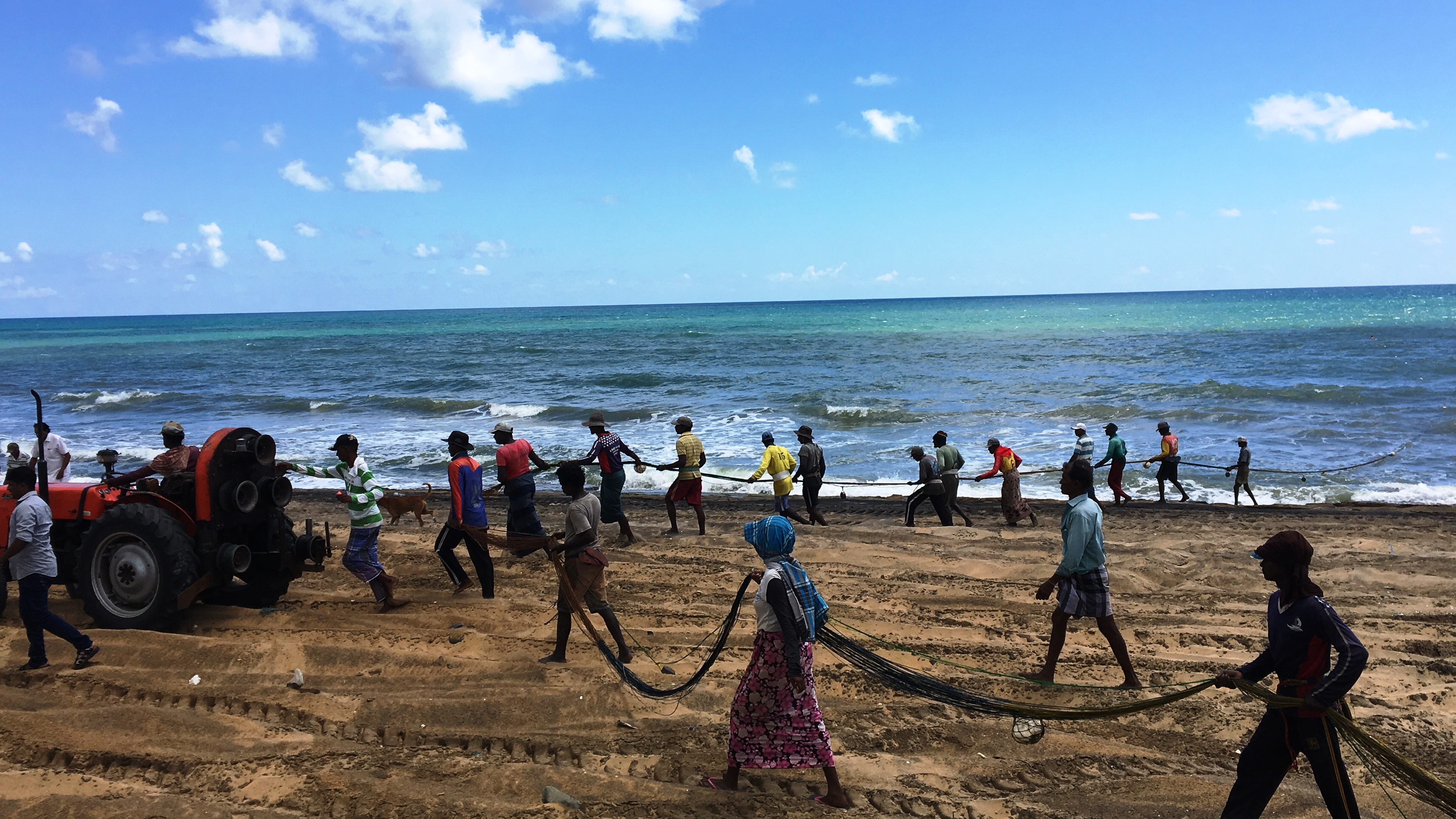 Sinhalese fishermen are openly engaging in illegal and pollutive methods of fishing in Mullaitivu with no fear of legal censure.
During a research trip to document the extent of Sinhalisation and land appropriation in Mullaitivu's border villages, members of the Northern Provincial Council came across Sinhalese fishermen using tractors to pull their nets out of the water in Kokkilai.
This method results in the pollution of the waters due to leakages in tractor fuel, with harmful effects on the sea life and underwater habitats.
Tamil fishermen are prohibited from such methods and their fishing activities are strictly monitored by Sri Lankan armed forces, in particular the Navy.
Journalists noted that the tractors used in the process were unmarked and bore no license number plates.
A Tamil fisherman native to the area said that while Tamil fishermen held permits to sail only five boats in total, individual Sinhalese fishermen were granted permits to sail up to twenty-five boats.