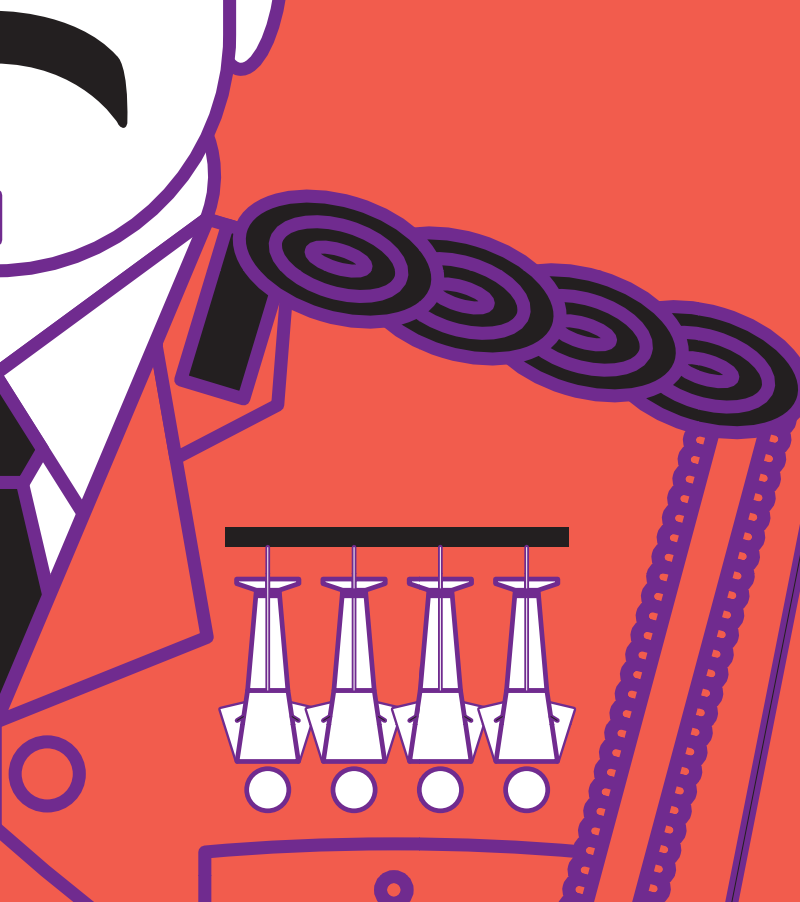 A new report from the International Truth and Justice Project (ITJP) has identified at least 58 alleged torturers in the Terrorism Investigation Division (TID) of the Sri Lankan police, including those who personally participated in violence and those who bear command responsibility.
Sri Lanka's opening of the 'Lotus Tower' in Colombo was marred amidst claims from the president that the Chinese company behind the construction disappeared with more than $11 million of the funding.

The 356-metre tall structure was opened on Monday in a grand ceremony with several Chinese officials, including the ambassador to Sri...

The United National Front (UNF) says it held successful talks with the United National Party Deputy Leader and Presidential hopeful, Sajith Premadasa on Saturday.

Mano Ganesan, a UNF member and Tamil Progressive Alliance leader said that several important decisions were reached during the talks.

Sri Lanka is keen to resume the ferry service with India, the Prime Minister's Office said. The issue had been discussed during a meeting between Prime Minister Ranil Wickremesinghe and a visiting Indian delegation.

Kanimozhi Karunanidhi, a Tamil Nadu politician, met with the PM for talks in Colombo on Saturday.

The ferry service linking Thoothukudi in Tamil Nadu and Colombo was launched in 2011 but later suspended due to less traffic.  

 

Shops and transportation links were shut down across many parts of the Jaffna peninsula today, as businesses expressed solidarity with the Ezhuka Tamil rally taking place.

With no further information on the whereabouts of their loved ones, families of the disappeared in Jaffna protested outside Sri Lanka's Office of Missing Persons (OMP) office in the district on Sunday.

Australian Home Affairs Minister, Peter Dutton, has described Tamil children as "anchor babies" accusing activists of cost bullying the government in asylum seeker fights that cost taxpayers "millions of dollars".

The comments were made on 2GB radio on Thursday as Dutton spoke on the case of Tamil asylum seekers who are trying to avoid being deported from Biloela, a rural town in Australia. Priya, Nadesalingam and their two Australian-born children Kopika, 4, and Tharunicaa, 2, have...

The United Nations Working Group on Enforced or Involuntary Disappearances will examine more than 530 cases from 36 countries, including Sri Lanka, during their 119th session in Geneva.

The Working Group, comprised of five independent experts, will meet relatives of the disappeared, state authorities, civil society representatives and other stakeholders to exchange information on individual cases and on the persistent practice of enforced disappearances.

Sri Lanka's Northern Province governor, Suren Raghavan, has ordered the authorities to keep schools in the North open tomorrow.

Politicians requested schools to close in support of a major rally in Jaffna tomorrow, which has been organised by the Tamil People's Council. The Jaffna rally is being staged to demand the authorities to address issues and concerns of Tamil people in the North and East.

The Northern Provincial Education Ministry announced that all schools in the...

Hundreds of Tamils gathered in Jaffna on Sunday to commemorate Lt Col Thileepan, a political wing leader of the LTTE who began a fast unto death 32 years ago.

Sri Lanka's Special Task Force opened fire in Jaffna on Saturday, with latest reports indicating that at least one Tamil youth has been admitted to hospital with gunshot wounds.

The injured youth has been identified as 20-year-old Kisnarajah Sajeevan. He has been admitted to a Jaffna hospital with injuries to his leg.

Tensions are reportedly high in the Ariyalai region where the shooting took place. Sri Lankan police have reportedly claimed that the youth was involved in...

Tamils in Jaffna have called for direct flights to Chennai, as part of a recent expansion of Palaly airport which will see commercial flights from India visiting the peninsula.

The naming of new gecko species after mythical Sinhala nationalist figures has angered nationalist parliamentarians and Buddhist monks in Sri Lanka.

At least six new geckos were named by scientists after Sinhala mythical figures, including giant warriors Nandimithra and Gotaimbara, who reportedly fought against the Tamil Chola King. The practice follows that of the Sri Lankan military, which has named colonised villages and statues in honour of the mythical figures.

The father of a disappeared Tamil man has passed away after years of searching for his son and receiving no information on his whereabouts.

Sinnaya Nagarasa died earlier this month, after spending more than a decade in a search for his son Nakuleswaran. 

The Japanese government announced a grant of almost Rs. 1.7 billion to Sri Lanka for the "procurement of equipment for enhancing its counterterrorism and public security capabilities" on Thursday.

Japan's Ambassador to Sri Lanka Akira Sugiyama, signed the exchange of notes at Sri Lanka's finance ministry, after meeting with Sri Lankan...

 

 

Chris Slee, a refugee rights activist in Melbourne and a founding member of the Tamil Refugee Council, wrote on how Sri Lanka continues to be an island where Tamils are under threat as the Australian government looks to deport a family of four this week.

See extracts reproduced below. Read the full piece on Green Left here.

Sri Lanka's Supreme Court rejected a petition by presidential candidate Gotabaya Rajapaksa to dismiss corruption charges against him, in a split decision on Wednesday.

Gotabaya faces charges over the alleged misappropriation of 33.9 million rupees used to build a museum dedicated to his parents on the south of the island. Though he denies the charges, a lower court case is now scheduled to go ahead next month.

Sri Lanka continues to have a "climate of impunity" said a UN Working Group report this week as it reiterated the importance of "international judges, prosecutors, lawyers and investigators" in an accountability mechanism for mass atrocities.

"While welcoming progress in the implementation of some recommendations, it notes that many have only been partially addressed or have not been addressed at all," said the UN Working Group on Enforced or Involuntary Disappearances after a follow...

A vigil was held in Batticaloa last week, where locals marked 29 years since the enforced disappearance and massacre of 158 Tamils from the Eastern University with calls for justice and accountability.

A court in Mullaitivu resumed its trial of Tamil Guardian correspondent Shanmugam Thavaseelan on Tuesday, following a resurgence of attacks on Tamil journalists by Sri Lanka's security forces.

Sri Lankan police armed with sniffer dogs conducted a search operation at Vavuniya Hospital earlier today, stating that they had been tipped off about a bomb on the premises.

At least 10 Sri Lankan cricket players announced they are to pull out of an upcoming tour of Pakistan, leading to a Pakistani minister claiming India had "threatened" the Sri Lankans.

The 10 players, including the current Sri Lankan captain, pulled out of the tour of Pakistan due for later this month, citing security concerns. In response, Pakistan's Federal Minister Fawad Chaudhry tweeted, "Informed sports commentators told me that India threatened SL players that they ll be ousted...

A Tamil family in Australia, who are currently being detained on Christmas Island whilst they fight deportation to Sri Lanka, have appealed directly to Australia's ministers to be allowed to live in the country as they await further legal proceedings.

Canada, Germany and the UK expressed concern that Colombo has made "slow" progress on accountability, calling on the UN Human Rights Council and the international community "to give the necessary attention and support to Sri Lanka".

The states, whom alongside North Macedonia and Montenegro make up the Human Rights Council core group on Sri Lanka, said that "pledges made by Sri Lanka to its people are the essential ingredients for national healing, stability and prosperity."

A senior Sinhala journalist was interrogated by Sri Lanka's Terrorism Investigation Division (TID) for around six hours for allegedly threatening national security after reporting on the arrest of Kilinochchi's Judicial Medical Officer (JMO).

Kilinochchi JMO and senior Tamil doctor Dr S Sivaruban was arrested by TID on August 18 for alleged links to terrorist activities.

Tamil families of the disappeared held rallies across the North-East to mark International Day of the Disappeared and demanding justice for their disappeared family members. The largest of the rallies saw families from across the Tamil homeland joined by members of the public and...

A group of UN experts expressed serious concern at the appointment of war crimes accused Shavendra Silva as Sri Lanka's army chief, and urged the government to advance long overdue reforms of the security sector and investigate past abuses.

Sri Lankan terror police arrested Dr S Sivaruban, the Judicial Medical Officer (JMO) at Palai Hospital in Kilinochchi, alleging he had links to terrorist activities.

Dr Sivaruban was arrested in the Elephant Pass area by Terrorism Investigation Division (TID) officials at around 8.30pm on Sunday and then taken to his workplace Palai Hospital, which the TID subjected to a two-hour search.

Following the search, a colleague of Dr Sivaruban's was called upon by the TID and made to...

Sri Lanka's wildlife department has taken over crop fields owned by Tamils and declared them as a wildlife sanctuary, despite the owners possessing centuries-old deeds for the lands.

Residents of Kokkuthoduvai, a village of Mullaitivu District bordering Trincomalee have been distressed by the wildlife's department's seizing of their...

The Sri Lankan government has lashed out against international criticism of the promotion of alleged war criminal to the post of army commander.

The Ministry of Foreign Affairs said in a statement that "foreign entities trying to influence the decisions and internal administrative processes of public...

Despite widespread criticism of the appointment of Shavendra Silva to second-in-command of the Sri Lankan army earlier this year, the war crimes-accused general was promoted to army commander by the Sri Lankan president on Monday.
Outside of the presidential palace in Khartoum, Sudan,  thousands of Sudanese gathered, demanding the appointment of senior judicial officials to investigate the killing of protesters since December.

Reuters reports that this was the first major protest since a power-sharing arrangement was agreed upon between the military and civilian groups last month. The agreement maintains a three-year transition leading to elections. This follows the overthrow of former president Omar al-Bashir...

At least 10 people have been killed and a further 98 injured during a stampede at an election rally for Mozambique's President Filipe Nyusi.

Health authorities state that the deaths occurred when a large crowd tried to move through a single gate of a stadium in the city Nampula, northern Mozambique, where the rally was being held on Wednesday.

Mozambique's Interior Minister, Basilio Monteiro, stated that the government would create a commission of inquiry to investigate the...

Venezuela's pro-government Constituent Assembly held an unscheduled session on Monday which opposition leader, Juan Guaido, has claimed was assembled to plan for the dissolution of the opposition-run legislature and call new legislative elections.

Reuters warns that such a move would exacerbate the crisis in Venezuela and may halt Norway-brokered talks between the government and Guaido allies.

The conflict in Yemen has escalated, with an estimated 40 people killed and hundreds wounded, as southern separatists, trained by the UAE, seized key ports in the city of Aden, triggering "devastating" humanitarian consequences.

The International Committee of the Red Cross (ICRC) reported that large parts of the city were also left without electricity and water during the fighting after services were targeted. They warn that escalated conflict would have a devastating impact.

A man was arrested in the Al-Noor Islamic Centre, on the outskirts of Norway's capital Oslo, after he opened fire and injured one person on Saturday.

Investigating the individual, police found a dead woman at man's house. The police have claimed that this person is related to the suspect.

Rune Skjold, assistant chief of police, reported that the suspect "is around 20 years old, a Norwegian citizen from the area".

The mosque director reported that the injured individual...

Israel's army has stated that its forces killed four heavily armed Palestinian men near the boundary area between Gaza and Israel on Saturday morning.

The army claims that they began open fire when one of the four men crossed into Israel. They further state that the men were carrying assault rifles, anti-tank missiles, and hand grenades. According to their statement, one of the armed men had hurled a grenade at an Israeli soldier.

There have been no casualties reported on...

In Indian-administrated Kashmir's main city, Srinagar, Indian security forces have cracked down on protesters, firing live ammunition and tear gas to dispel the mass crowds.

This follows the recent decision by the Indian government to revoke Article  370 of India's constitution, stripping backing regional decision-making powers and eliminating its right to its own constitution. In addition to repealing Article  370, India has downgraded Kashmir from statehood to two federally...

Idriss Deby, Chad's President, has announced that at least 37 people have been killed in inter-communal violence in the eastern province of Ouaddai.

The violence this week marks the latest outburst between the nomadic camel herders, many of whom are from the Zaghawa ethnic group, and sedentary farmers, from the Ouaddian community.

The US has revoked visa-free entry rights for foreigners who have visited North Korea in the past eight years, raising concerns over North Korea's tourism industry.

Under the US's current policy citizens of 38 countries - including South Korea, Japan and France may enter for up to 90 days with a visa under a waiver program. The reform to this policy would mean that those who have traveled to eight countries including North Korea since March 1, 2011, are "no longer eligible" for entry...

Following the release of Human Right Watch's report on the horrific conditions in jails in Iraq, several member's of Iraq's parliament alongside the province's deputy governor visited prisoners near Mosul and described the situation as a "humanitarian catastrophe".

In their initial report, Human Rights Watch documented extreme overcrowding, inhumane conditions, and ill-treatment at the Nineveh pretrial detention centers. These three centers had a combined capacity of 2,500 people but...

File photograph: Kashmir

After days of mounting tensions and heightened Indian security presence in Kashmir, the Indian government announced that it would be revoking the region's special status and splitting the territory in two - a major move that has sparked fears of unrest.

Following the resignation of two human rights commissioners, Angkhana Neelapaijit and Tuenjai Deetes, from the National Human Rights Commission of Thailand (NHRCT), Human Rights Watch has called for a "total revamp of the flawed and scandal-ridden agency".

A fresh round of US- Taliban peace talks began today in Doha, Qatar, with officials describing it as the "most crucial" phase of negotiations.

Senior officials said a peace agreement could be expected at the end of the eighth round of talks, potentially before August 13.

In a tweet, Zalmay Khalilzad, the US peace envoy for Afghanistan, wrote, "just got to Doha to resume talks with the Taliban. We are pursuing a peace agreement not a withdrawal agreement."

There is a very strong case for a second Scottish independence referendum if Britain leaves with a no-deal but there must be a democratic mandate, claims newly re-elected co-leader of Scottish Greens, Patrick Harvie.

Mary Lou McDonald, the leader of Sein Fein has said it is "unthinkable" that a no-deal Brexit was not followed by a vote on Irish reunification.

Sein Fein's statement follows bilateral meetings with the new Prime Minister, Borris Johnson and the other five main parties at Storming on Wednesday. The meeting was ostensibly about the deadlock negotiations over Brexit. The Guardian notes that Northern Ireland's devolved assembly and executive have been suspended since January 2017.

A prominent investigative journalist, was forcefully arrested by Tanzanian police, who are looking into his citizenship, despite a 2013 government probe which concluded that his citizenship was not an issue.

Erick Kabendera, who has written for many international publications, was arrested on Monday by plainclothes police at his home on the outskirts of the commercial capital, Dar es Salaam.

...

A survivor of the 1994 Rwandan genocide warned that around the world genocides continue to take place, highlighting the plight of the Rohingya in Myanmar and calling it a "shame on the world's conscience".

"I myself saw the first signs of genocide in Rwanda when I was five years old," said Yolande Mukagasana, who lost her entire family in the Rwanda genocide. "Because I was a Tutsi, I was called a snake and a cockroach."

"Now I am 65 years old and I still see genocide happening...

A US court has sentenced a Rwandan man to prison for eight years after it was discovered he had lied about his role in the 1994 genocide, in order to seek asylum.

Jean Leonard Teganya committed "the most serious form of immigration fraud" by "lying about his status as a war criminal to win asylum," said US Attorney Andrew E Lelling, after it was revealed he reportedly participated in at least seven murders and five rapes during the genocide. Teganya denies his involvement in the...

The All-Party Parliamentary Group for Tamils (APPG) convened in parliament to "stop the cycle of violence and genocide against Tamils in Sri Lanka".

The conference held a round table discussion which was chaired by the British Tamil Forum and had representatives from Sri Lanka Peace and Justice Campaign; International Crisis Group; Together Against Genocide (TAG); and the Holocaust Memorial Day Trust. Alongside these speakers representatives from Widows for Peace and numerous MPs from...

The Canadian federal government signed self-government agreements with the Metis nations of Alberta, Ontario and Saskatchewan last month, in a historic deal that may lead to reparations and resolving ongoing land claims.

The US State Department said it is imposing visa restrictions on Nigerians believed to be responsible for, or complicit in, undermining democracy in Nigeria. 

"These individuals have operated with impunity at the expense of the Nigerian people and undermined democratic principles and human rights," the statement said.

"The Department of State emphasises that the actions announced today are specific to certain individuals and not directed at the Nigerian people or the newly...

At least four people have been killed in Nigeria's capital Abuja after security forces clash with a Shia group who were demanding the release of their jailed leader.

The protests occurred on Monday and were focused on freeing the detained leader of the Islamic Movement of Nigeria, Ibrahim el-Zakzaky, who has been detained since 2015. These protests follow reports of his worsening health and knowledge that his wife is also being held. 

Israeli troops bulldozed a cluster of Palestinian homes in the village of Sur Baher, West Bank, despite protests and international outcry.

Palestinian residents said they had been given permits to build within areas run by the Palestinian Authority which exercises limited self-rule in the West Bank under the Oslo interim peace deals with Israel.

Israel, however, claimed that the buildings had been built illegally and posed a security risk. Last month, the Israeli Supreme Court...

​

The chief prosecutor of a United Nations tribunal has accused South Africa of failing to co-operate with the court with regards to the arrest of a fugitive sought over his role in the 1994 Rwandan genocide.

The leader of Plaid Cymru said independence for Wales and Scotland was "a matter of time" as calls for self-governance continue to grow in the region.

Adam Price said that the choice facing the people of Wales "has rarely been starker".

"On the one hand, the insular, narrow nationalism of the British establishment and its obsession with delivering a nightmare Brexit come hell or high water. And on the other, a bright, prosperous future as independent nations at the heart of...

Amnesty International has joined a legal case initially brought by Human Rights Watch (HRW) to challenge the Israeli governments decision to revoke HRW's Israel and Palestine Director's work permit.

India's Supreme Court has ordered a citizenship tally in Assam after concerns were raised that thousands of illegal muslim immigrants from Bangladesh had produced false documents for citizenship.

This order follows years of ethnic tensions and campaigns against Bangladesh immigrants who natives claim are stealing resources and taking their land. Prime Minister Modi's Hindu nationalist Bharat Janata Party has further contributed to this tension by vowing to expel illegal immigrants and...

Representatives of both Venezuela's President Nicolas Maduro and opposition leader Juan Guaido are holding negotiation in Barbados to resolve the political crisis in Venezuela.

The discussions in Barbados are extension of the first round of negotiations in Oslo in May. Last week both sides had agreed to negotiations and for Norway to act as an impartial mediator.

A Turkish diplomat was killed yesterday after three assailants opened fire at a restaurant in Erbil, the capital of the Kurdish region in Iraq.

The attackers also fired at Iraqi nationals who were sat at adjacent tables to the diplomat, killing one and seriously wounding another.

Turkish President, Recep Tayyip Erdogan, called the incident and "atrocious attack against our consulate employees in Erbil."

Sudan's Transitional Military Council (TMC) and the Forces of Freedom and Change alliance have signed a political accord to form a power-sharing body, following months of divisions and protests calling for civilian rule after President Omar al-Bashir was overthrown in April. 

The 22-clause accord was signed today to solidify an agreement between both sides. The two sides have agreed to rotate control of the sovereign council for just over three years.