23 July 2018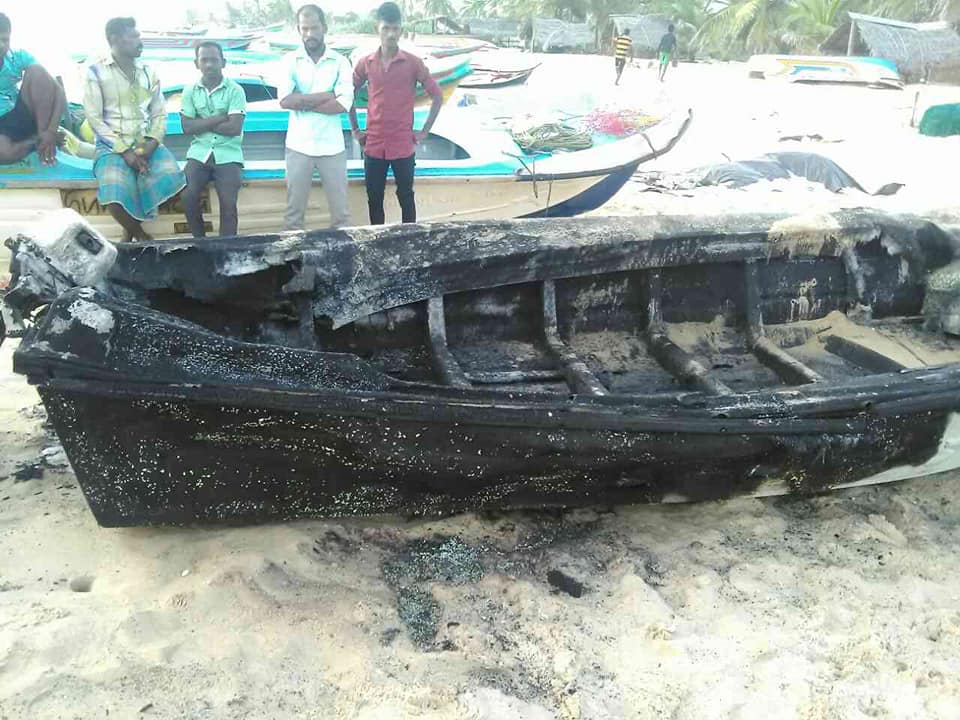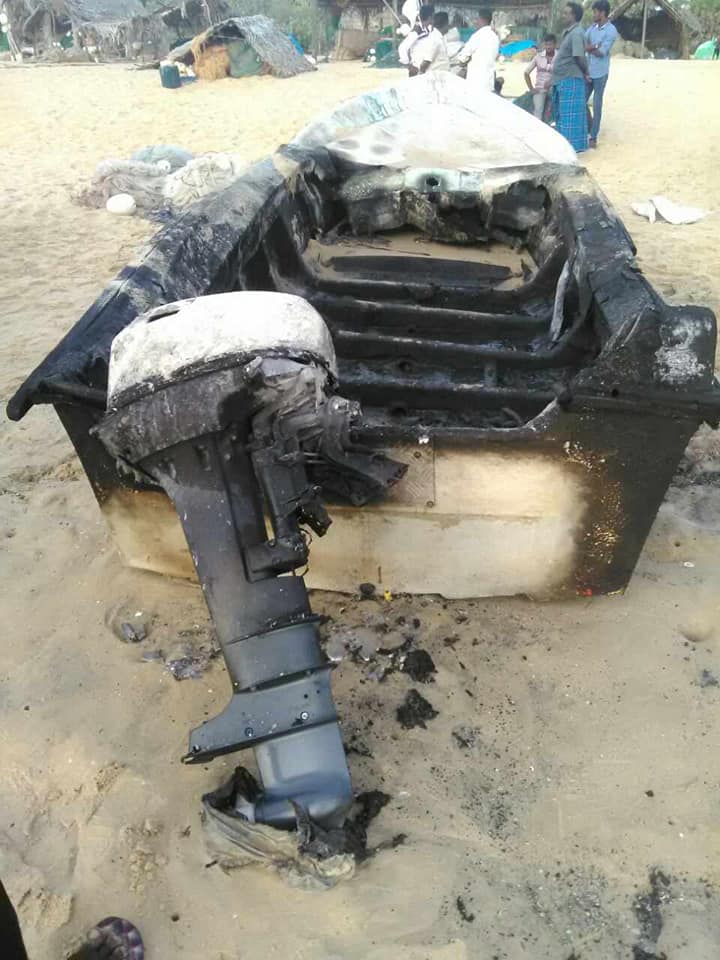 A boat belonging to Tamil fishermen was destroyed by a group of unknown persons, as tensions continue to escalate between Tamil and Sinhalese fishermen in the region.
The fishing boat, which belongs to Sepamalai Sujeepan, was found burnt yesterday in Vadamarachchi East. A complaint has been lodged with the Sri Lankan police, but as of yet, no arrests have been made.
The arson attack comes after Mr Sujeepan and other Tamil fishermen alerted authorities of a group of Sinhalese fishermen who were engaged in illegal fishing. The Tamil fishermen from Mulliyani caught the Sinhala group and handed them to an official from the department of fisheries and aquatic resources.
Sinhala fishermen have reportedly been engaging in illegal fishing in Vadamarachchi with the assistance of the Sri Lankan navy, leading to increased tensions with Tamils in the region. Last month Northern Provincial Council member Shivajilingam raised the issue, as resolution was passed aimed at ending Sri Lankan military involvement in civilian affairs. 
Locals who earlier protested against the Sri Lankan military assistance of Sinhala fishermen have been threatened by Sri Lankan intelligence officers.