24 July 2018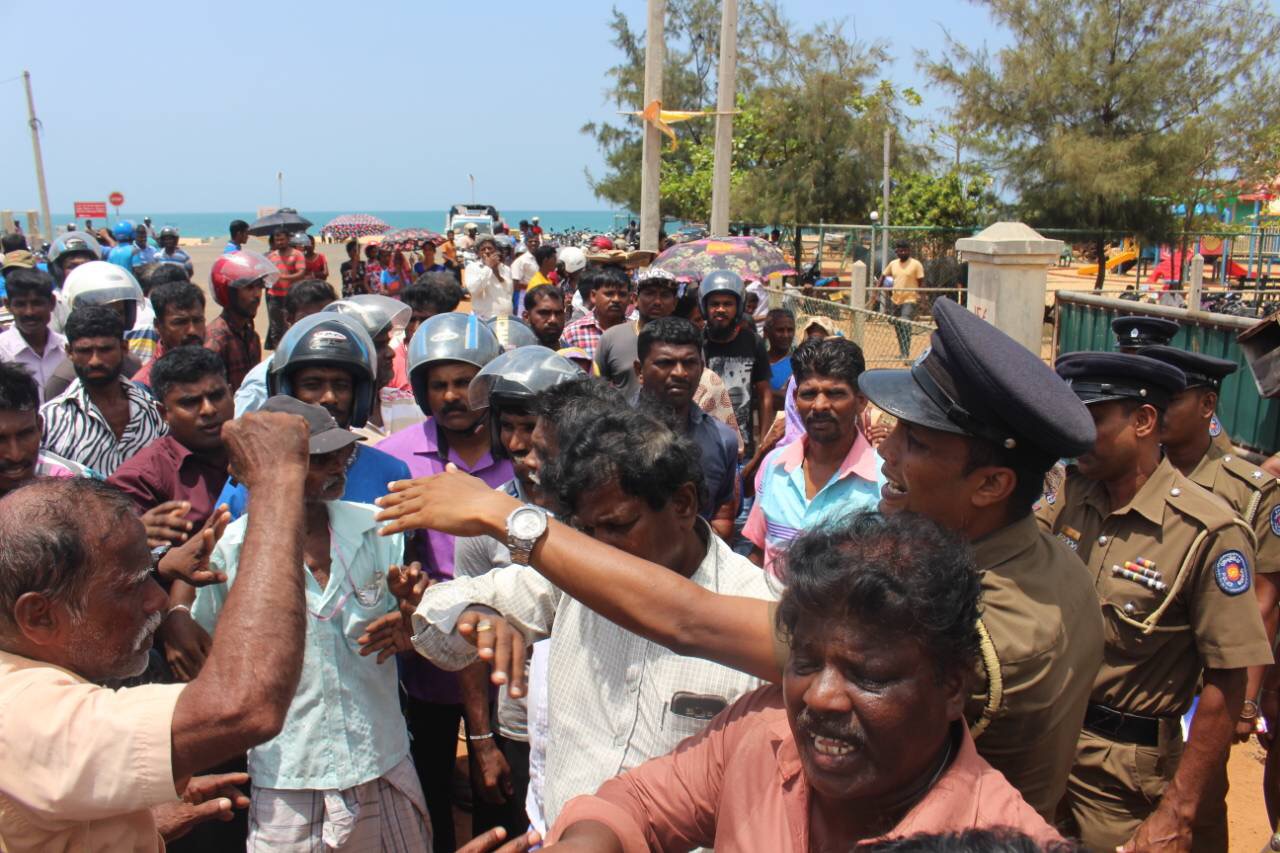 Sri Lankan police attempted to break up a protest by fishermen in Mullaitivu today against illegal fishing by Sinhala fishermen. 
Local fishermen had met to discuss the issue, warning that their livelihoods were at stake as they could not compete with their Sinhala counterparts who were often assisted by the armed forces and have access to a wider consumer base. 
Following the meeting the local fishermen walked to the Mullaitivu fisheries office where they launched a protest calling for action on the issue.