10 August 2019
Sri Lanka's tourism industry sees signs of a gradual recovery after the tragic Easter Sunday bombings, which killed over 250 people.
Tourism is one of Sri Lanka's largest revenue streams, with tourists arriving from Europe and Asia-Pacific accounting for 90% of the total visitors. Sri Lanka's Tourism Development Authority reports that after the attack on 21 April, the number of tourists halved in July from a year ago.
Chief executive officers of Sri Lankan Airlines, the country's sole carrier, reported that they would likely see a loss of as much as $160 million in the financial year to end-March 2020 due to the concerns raised by the attack.
In total revenue from tourism in the first half of 2019 has fallen 13.4% to $1.89 billion, according to official data.
Sri Lanka Peace and Justice Campaign have criticised the role of the military within tourism noting that they are implicated in issues of land grabs, undermining local economic independence and that the military has been complicit in grave human rights implications.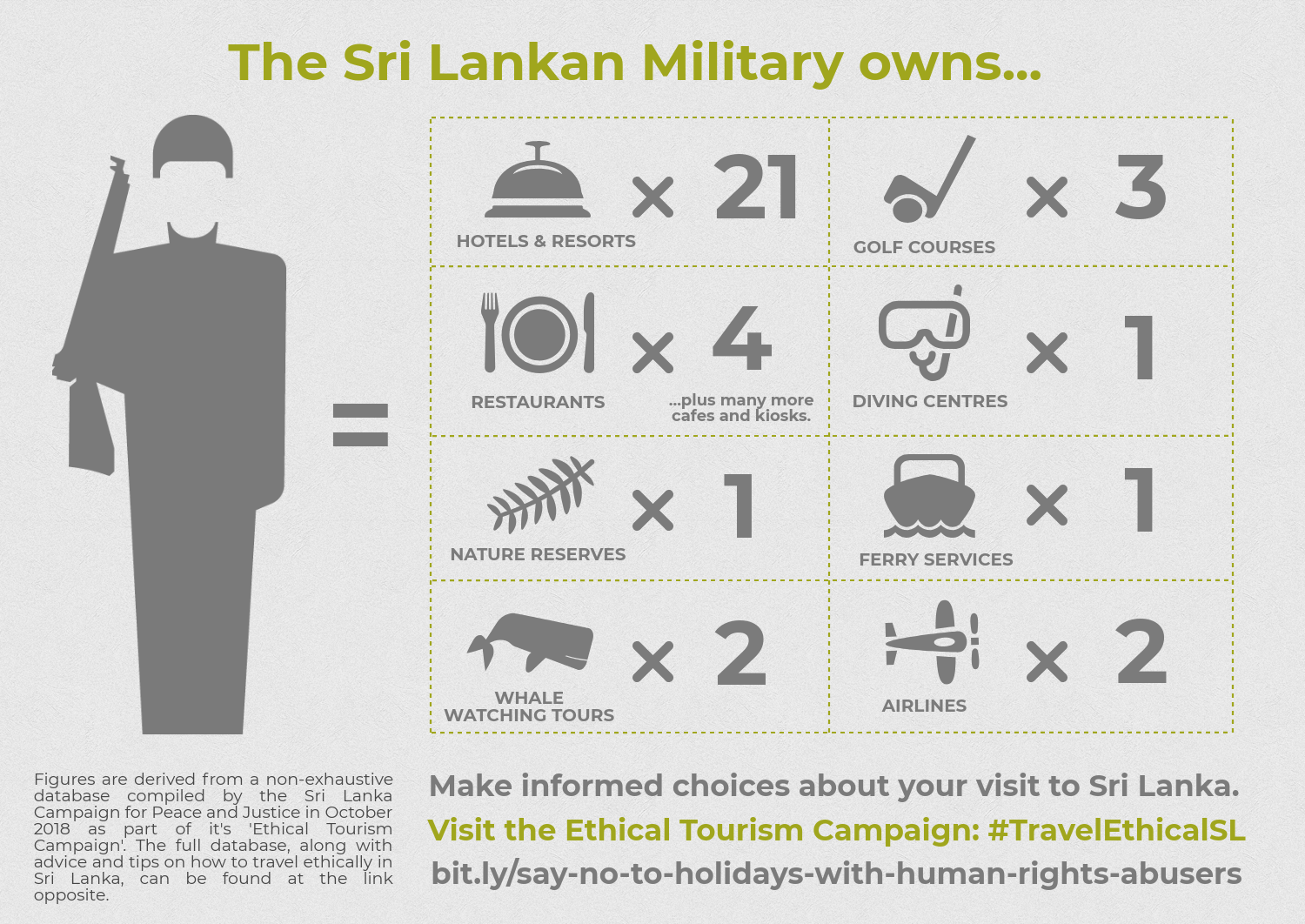 Read more here: 'Don't holiday with war criminals' – SL Campaign re-launches ethical tourism campaign
In response to the attack, Reuters notes that Sri Lanka issued a number of discount deals, scrapped the fee on tourist visas for 48 nations, including China, India and the United Kingdom, and simplified the visa process for visitors from those countries.
Hospitality executives have stated that these decisions have started to aid the country reporting to Reuters that:
"(We are) almost 50% booked for the winter and see a pickup in bookings," said Sanjeewani Yogarajah, an executive at Hikkaduwa Beach Hotels in the southern coastal belt of Hikkaduwa, 112 km (69 miles) from the capital Colombo and popular for water sports".

"This time also we hope we will get around 90% (bookings) by winter"
However, there are concerns the presidential election will impede on progress as there are concerns over further political turmoil and violence.
Read more here.