27 May 2019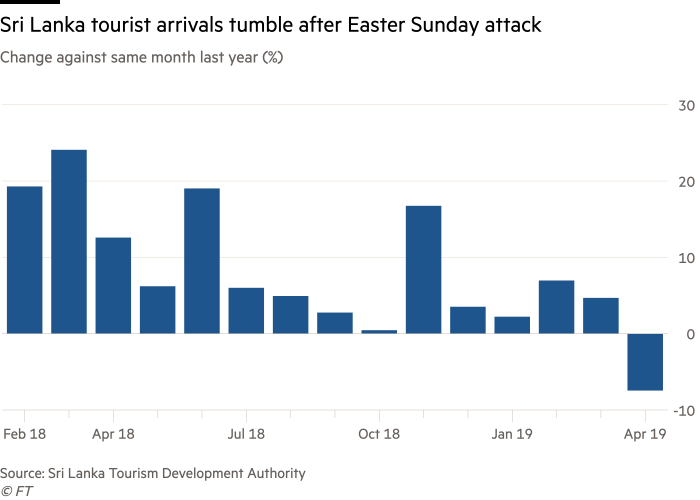 Sri Lanka's tourism industry continued to suffer, despite government efforts, in the wake of the devastating Easter Sunday attacks last month.
Voice of America reports industry experts as saying hotel occupancy rates across the island have fallen by at least 85 percent. "Most beaches, eateries and stores in popular tourist areas are now empty," it added.
The Financial Times reported that the falls come despite efforts by Colombo to help revive the tourist industry. Taxes on hotels and tour operators have dropped from 15 per cent to 5 per cent, and have been waived on imported security equipment.
However, " tourists have vanished" reported the FT.