04 May 2019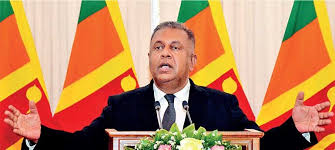 Sri Lanka reiterated that it would not require emergency bail-out funding after the devastating Easter Sunday bombings, outlining tax amnesty plans to support the tourism industry. 
When asked by Bloomberg if Sri Lanka would need to tap into the emergency funds of the IMF and World Bank due to the terror attacks, Sri Lanka's Finance Minister Mangala Samaraweera swiftly said,
"No no no no no. We are basically alright for now. Now we feel we can manage it and hope it doesn't recur. The Sri Lankan economy is moving slowly and soundly forward. We have a very sound firm economy based on macroeconomy fundamentals, rule of law, good governance and democracy."
Sri Lanka will consider a tax amnesty program for the tourism industry to help companies deal with the impact of the Easter Sunday bombings that killed over 250 people, reports Bloomberg.
Speaking to Bloomberg television, Samaraweera said the industry requested tax waivers including on the importation of security gear.
"With the right kind of action, I would say tourism could bounce back to normalcy within a short period of one to one and a half years."
Rating agencies downgraded Sri Lanka amid its political crisis in 2018 citing 'heavy external debt repayment schedules' and a 'significant erosion' of the political situation.
Just days after the attacks, leaders within the tourism industry said they could lose up as much as $1.5 billion in revenue later this year.