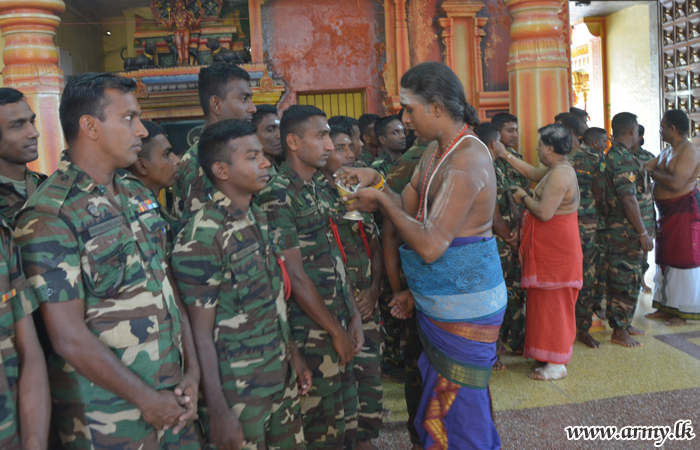 Defying repeated calls for demilitarisation of the North-East, dozens of uniformed Sri Lankan soldiers entered a Hindu temple in Vavuniya last month to take part in a religious ceremony.
Sri Lankan security forces stationed in Vanni went to the Sri Kanda Swamy Kovil in Vauvniya, where they participated in Shivarathri festivities.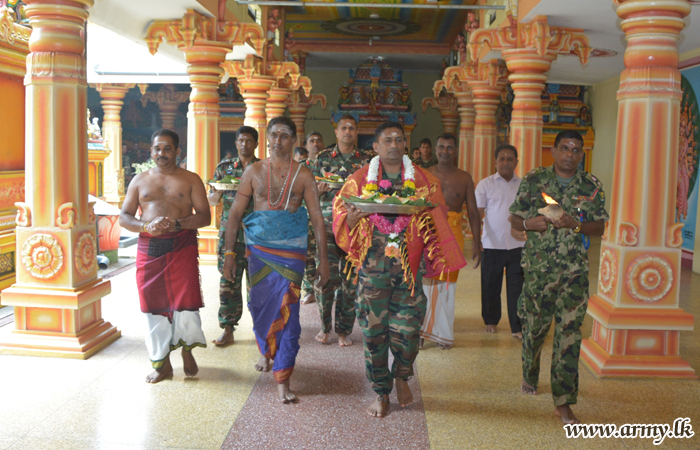 A senior military commander was garlanded as he entered the temple.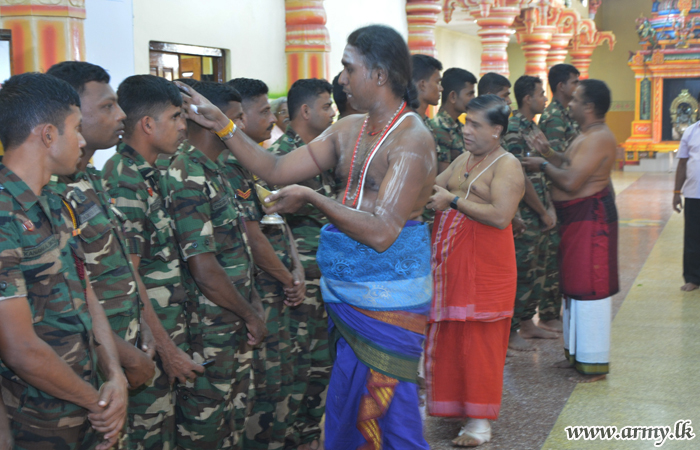 The latest move by the military marks yet another event where soldiers have involved themselves in civilian life in the North-East. Though the Sri Lankan government pledged to withdraw the military from civilian activities, troops continue to involve themselves in several activities across the region.