29 December 2017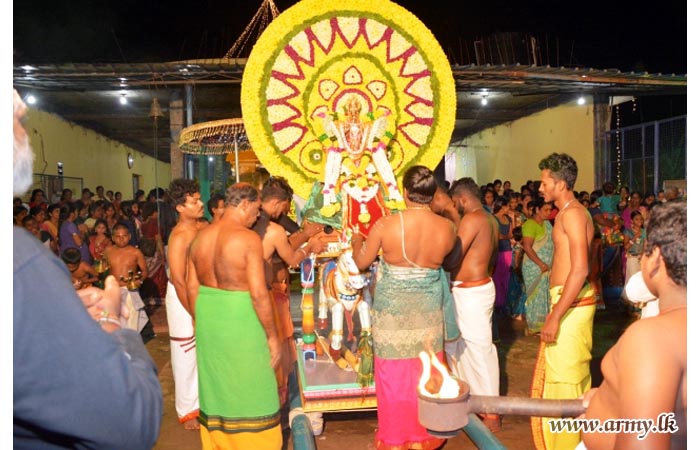 Despite repeated calls for the military to withdraw from civilian life in the North-East, Sri Lankan soldiers involved themselves in a religious ceremony held at a Saiva temple in Trincomalee last week.
Troops from Sri Lanka's 22 Division "extended their fullest support" to a pooja being carried out at the Sri Durga Amman Kovil, where hundreds of devotees had gathered for its annual festival.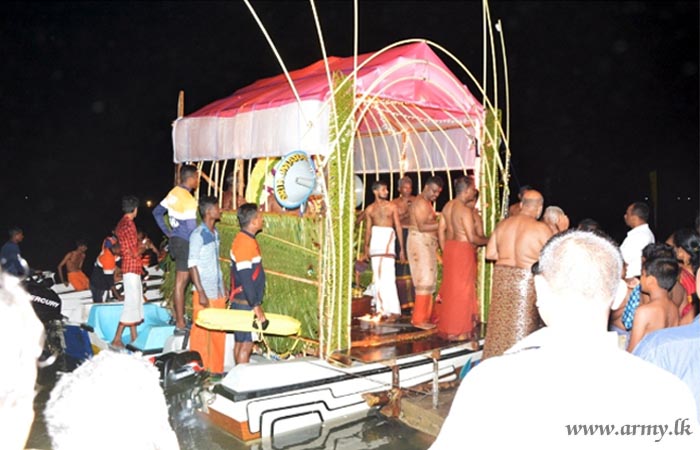 The Sri Lankan military has repeatedly involved itself in religious life in the North-East, where it has repeatedly overseen poojas held at temples.
The latest instance comes despite continued calls for the Sri Lankan government to demilitarise the North-East and withdraw from civilian life, a move that Colombo committed to.