28 January 2020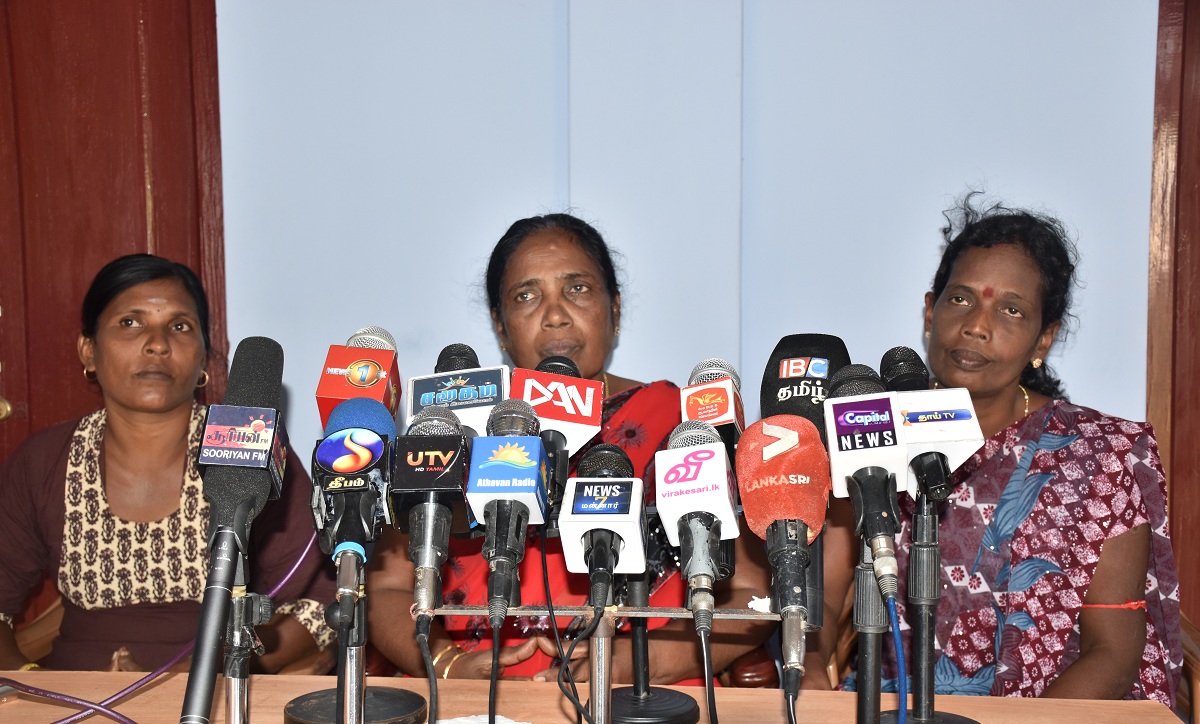 Tamil families of the disappeared reacted angrily to the Sri Lankan president's assertion that the thousands of forcibly disappeared and missing Tamils "are actually dead," stating that as defence secretary at the time of the abductions he should be fully aware of their fate.
Co-ordinator for the protesting families of the disappeared in Mannar, Immanuel Uthyachandra, told reporters that the Sri Lankan government "must answer" their demands immediately.
"Children were taken away and disappeared during his time," she said, referring to current Sri Lankan president Gotabaya Rajapaksa. "If there are no missing relatives, he knows where they are. What happened to them? He knows what they did."
Her comments were echoed by the Mullaitivu district head for the families of the disappeared, Mariyasuresh Easwari.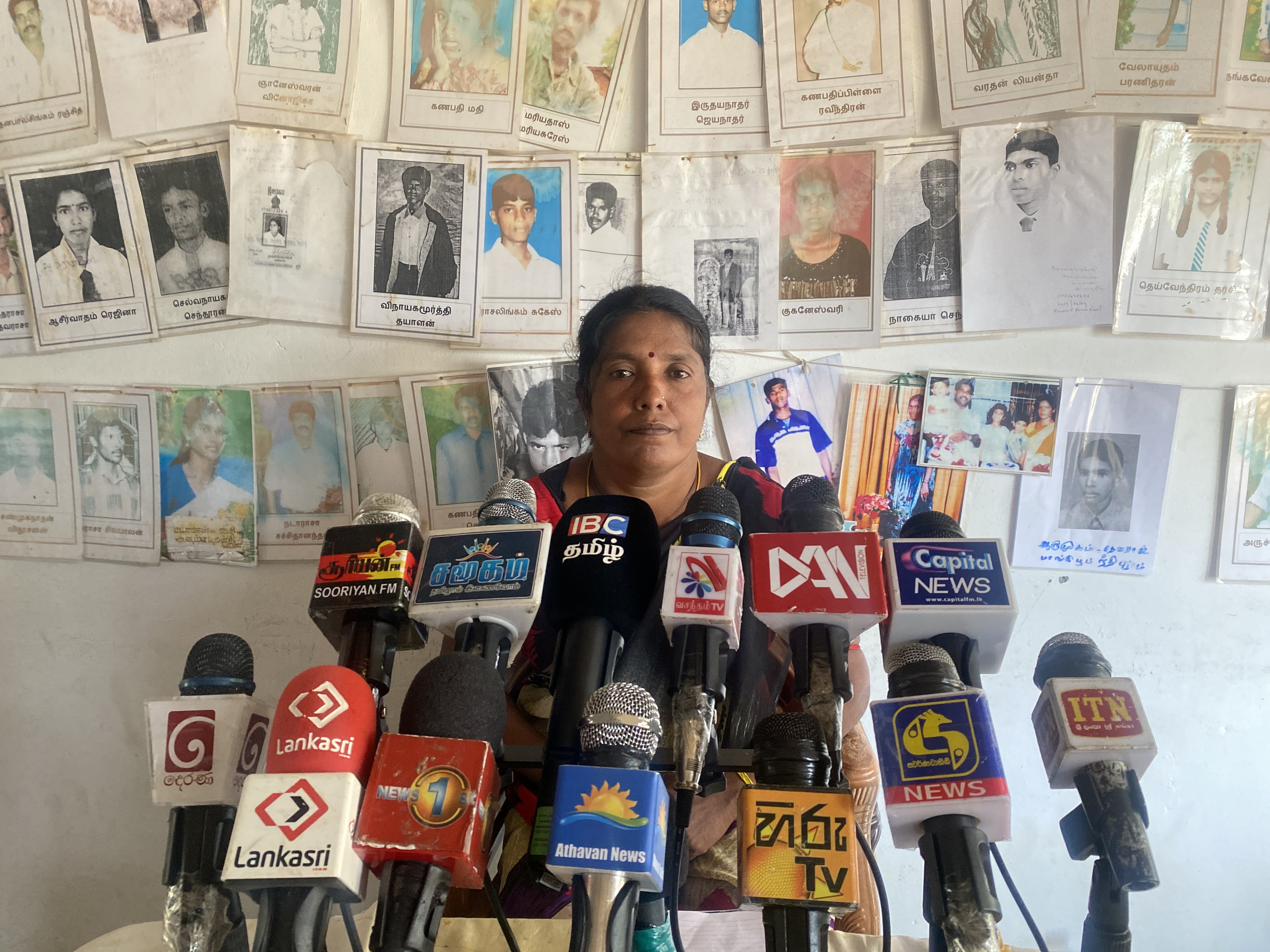 "The government that was in power then is now in power again," she said. "The same government that told us 'come with white flags, we will release your children' are the same government in power now."
Both women recalled how their loved were last seen in Sri Lankan military custody.
"We are asking for children who were handed over to the army in detention centres, forcibly taken away from the homes and abducted in white vans," said Uthyachandra.
"We completely disagree with the accusation that the LTTE is responsible for the missing," added Easwari. "We handed over our children to the government, only because the LTTE was no longer functioning."
The protest leaders also spoke out against the harassment and intimidation that they continue to face, as they continued their campaign. Families across the North-East have been holding daily demonstrations on the streets, demanding answers regarding the fate of thousands of forcibly disappeared Tamils.
"Even now, the CID (Criminal Investigation Department) is still giving problem for us," said Uthyachandra. "They come to our houses in the morning… We have to wake up to their faces. They are questioning us 'Where are you going today? What discussions do you have planned for today? When are you going to Geneva?'"
"Why do they need to investigate us? There is no necessity for them to investigate."
Easwari told the press that despite all the Sri Lankan president's comments and harassment from the security forces, they would continue with their campaign for justice and accountability.  "We want justice without permanently losing our family," she said.  "We will not stop protesting until we gain freedom."