26 January 2020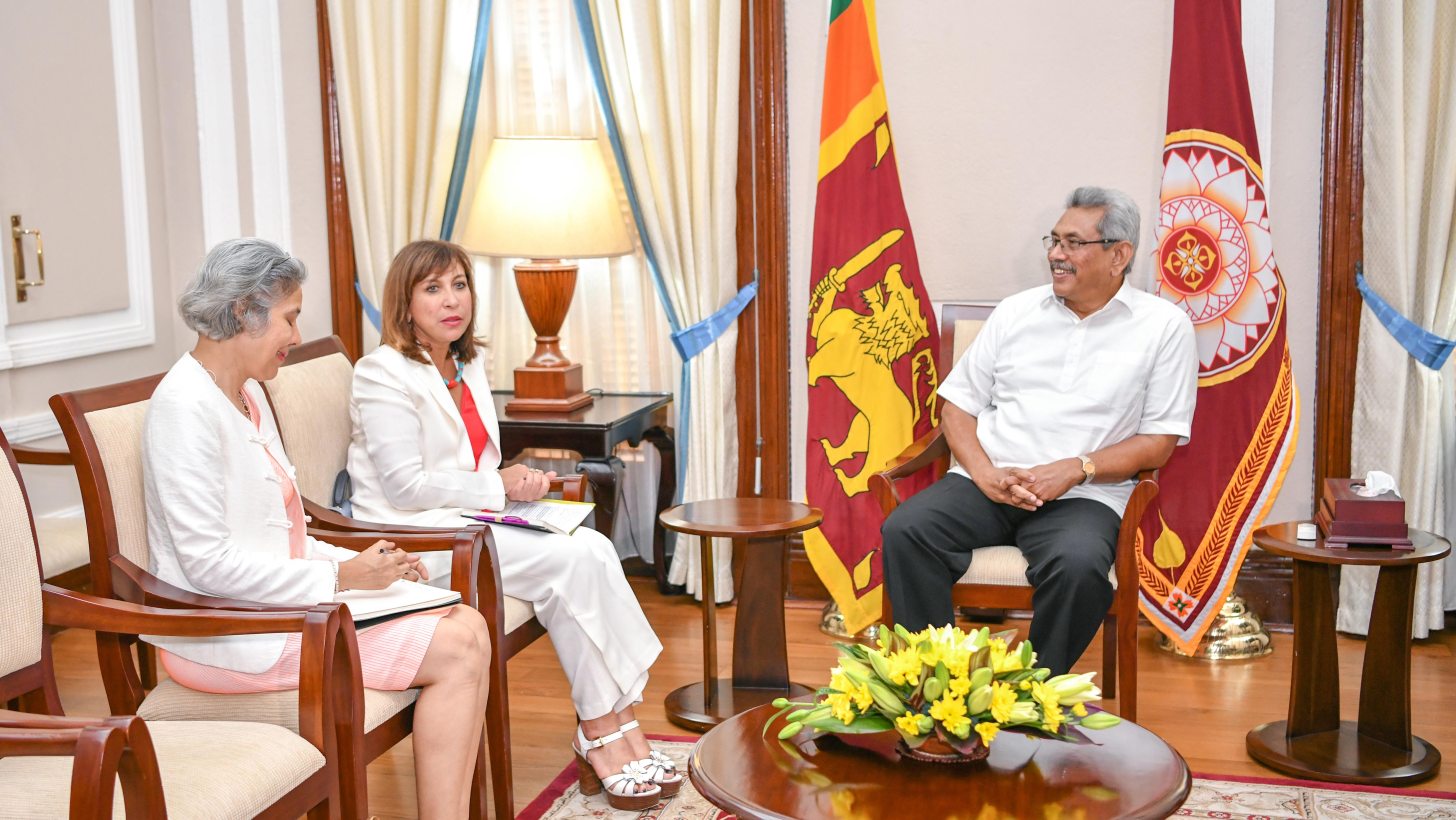 Sri Lanka's president released a statement on Friday criticising "certain international media channels" and denying he had acknowledged that over 20,000 Tamils who were forcibly disappeared during the final stages of the armed conflict had been killed.
The statement from the president's office came amid the uproar that erupted from Rajapaksa's comments from his meeting with UN Resident Coordinator in Sri Lanka, Hanaa Singer. In the meeting, Rajapaksa said "he explained that these missing persons are actually dead", according to the official media division of the Sri Lankan president.  
However, Friday's press release vehemently played down Rajapaksa's comments and stressed that the meeting with Singer was more of a general conversation.
"Neither President Rajapaksa nor Ms Singer discussed a number," said the press release. "The subject was discussed in very general terms."
"Most unfortunately, these news items are carrying a misquotation to the effect that President Rajapaksa as having "acknowledged"  that over 20,000 disappeared are dead. For the record, he did not make any such acknowledgment and nor did he make a reference to a number as missing or dead," the statement added.   
The statement went on to further comment that Rajapaksa has "observed that because bodies have not been recovered, families do not know the fate of those who had disappeared". 
He went on to claim that "most of these families attest that those disappeared had been recruited or forcibly conscripted by the LTTE," contrary to the testimonies of family members who saw their loved ones in the custody of the Sri Lankan military. A study by the Human Rights Data Analysis Group and the International Truth and Justice Project estimated that over 500 Tamils were forcibly disappeared in just three days, after surrendering to the Sri Lankan army.
A 2017 report by Amnesty International revealed that the number of enforced disappearances in Sri Lanka was at least 100,000 people, suggesting that 20,000 would be a gross underestimate. The statement omits the thousands of missing peoples complaints that have been submitted since 1995, citing military and paramilitary forces as the perpetrators. Many have also called for the fate of political prisoners to be addressed and whether many of them are also dead.  
In addition, the Kacheri Census, which has been repeatedly submitted to the Sri Lankan government, recorded 146,679 Tamils missing, from the military's final offensive alone. 
The Sri Lankan president's statement insisted that "after the necessary investigations, steps would be taken to issue a death certificate and the necessary support for the families to rebuild their lives."
Earlier in the week, Rajapaksa's comments drew widespread backlash from Tamils families of the disappeared across the North-East, who have been relentlessly protesting on the roadside for over 1000 days, pressing for the fate of their loved ones to be resolved.
Read the full press release here. 
Also see more of Gotabaya Rajapaksa in our feature - 'We will hang him!' - A glimpse of Gotabaya