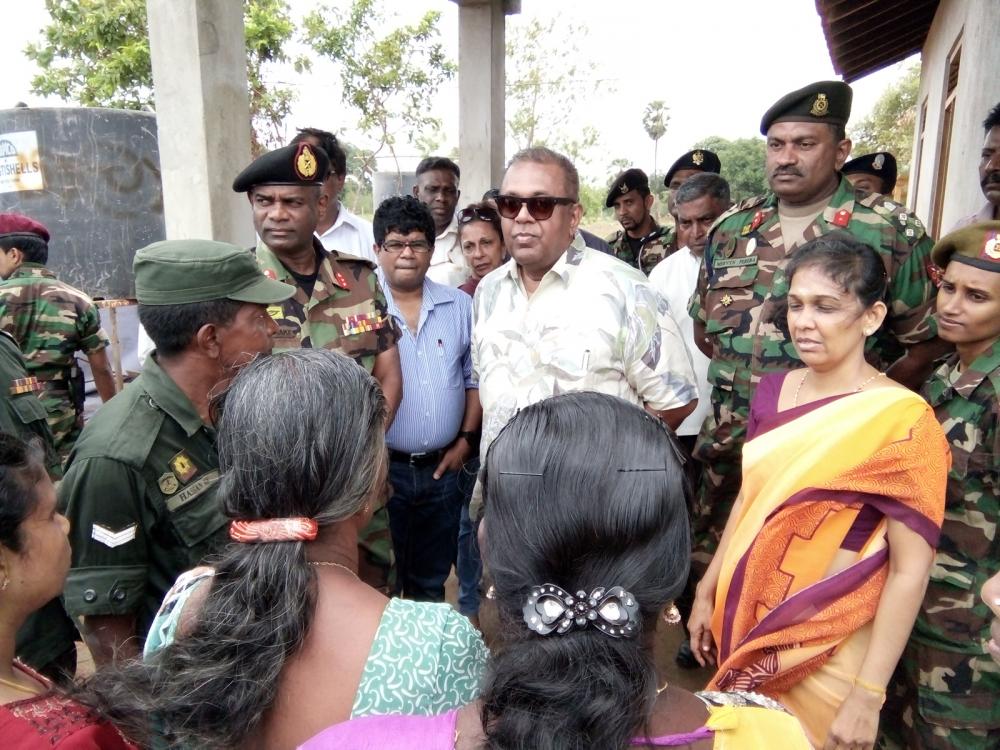 Displaced Tamils told Sri Lankan's Foreign Minister that they were prepared to protest until their deaths, in order to secure the release of their land from military occupation, as he visited the Tamil North-East on Saturday.
Mangala Samaraweera visited the Mallakam – Konappulam welfare camp, which is housing displaced Tamils from Valikaamam North, with a heavy military entourage. He toured the premises and met displaced Tamils, some who have been blocked from returning to their land for several years.
"We do not want any alternate land, housing or any other government aid," said one of the residents. "What we want is our own land."
Recalling the Sri Lankan president Maithripala Sirisena's visit to the North-East earlier this year, camp residents told the foreign minister that they were promised all occupied land would be released. That deadline has since passed.
"We can't be patient anymore," one resident told the minister. "If our lands are not released, we will protest in front of the Sri Lanka Parliament." "We are even prepared to die to regain our own lands," the resident continued, in an emotionally charged meeting.
The displaced Tamils outlined to the minister the extent to which their livelihoods had been affected by the years of military occupation. Another resident said,
The army soldiers are doing agriculture on lands where we farmed. The navy personnel are fishing in waters where we used to fish. But, we are picking up iron scraps for our daily meals."
"We do not want any of the government's aid. Just resettle us in our own land."