17 January 2019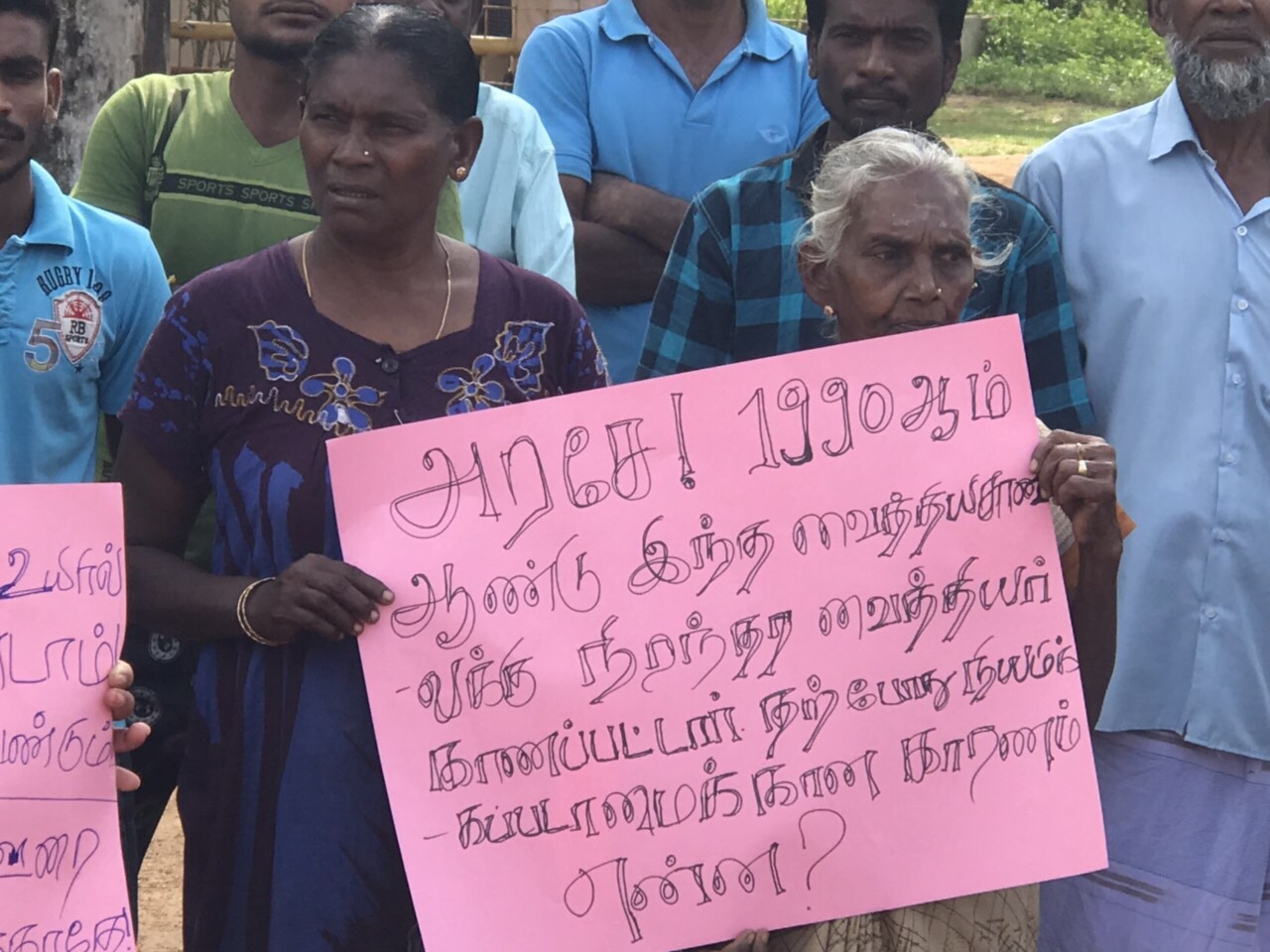 Residents from a border village in Vavuniya, Iranai Iluppaikkulam, protested yesterday against the authorities' failure to ensure a permanent doctor at the local hospital.  
Demanding that a permanent doctor be appointed, residents protested outside the Primary Medical Health Care Hospital in the village.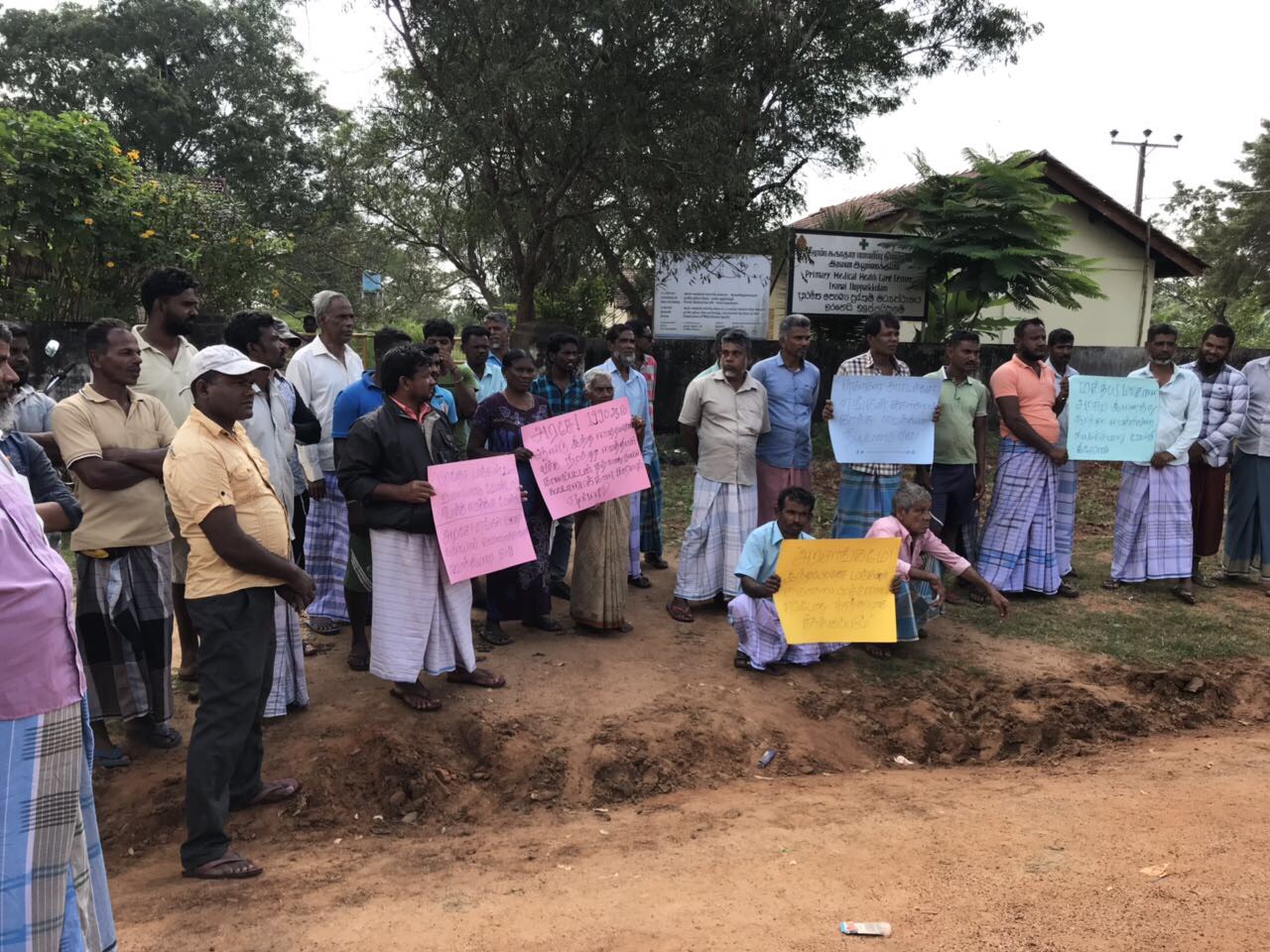 "We haven't had any doctor for a month now, and no permanent doctor since 1990," one protester told Tamil Guardian. 
Over 200 people have faced difficulty accessing adequate healthcare as a result.