21 September 2019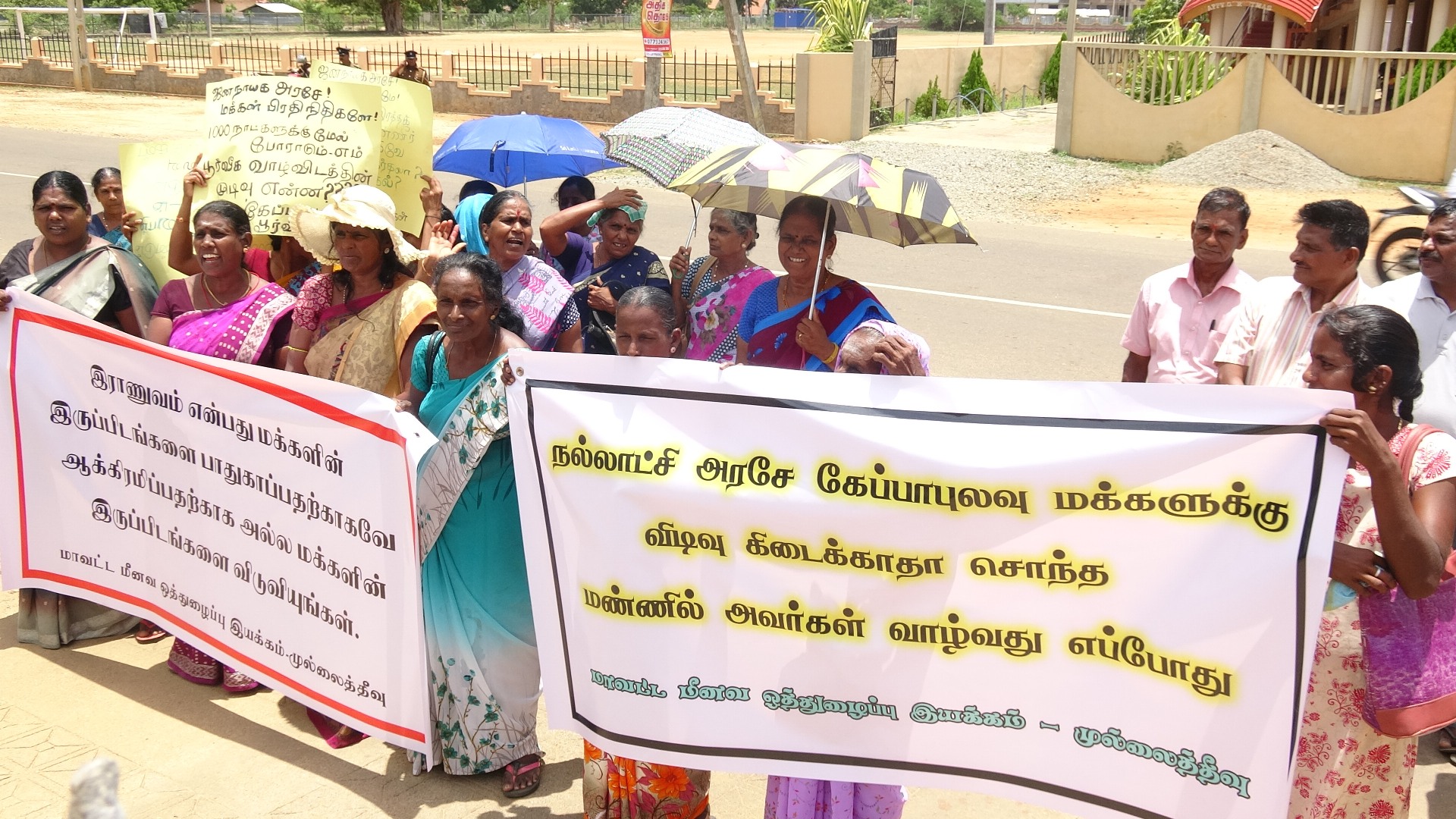 Tamils in Mullaitivu lamented the lack of progress in releasing their lands from Sri Lankan military occupation as locals from Keppapilavu demonstrated in front of a Sri Lankan government office last month.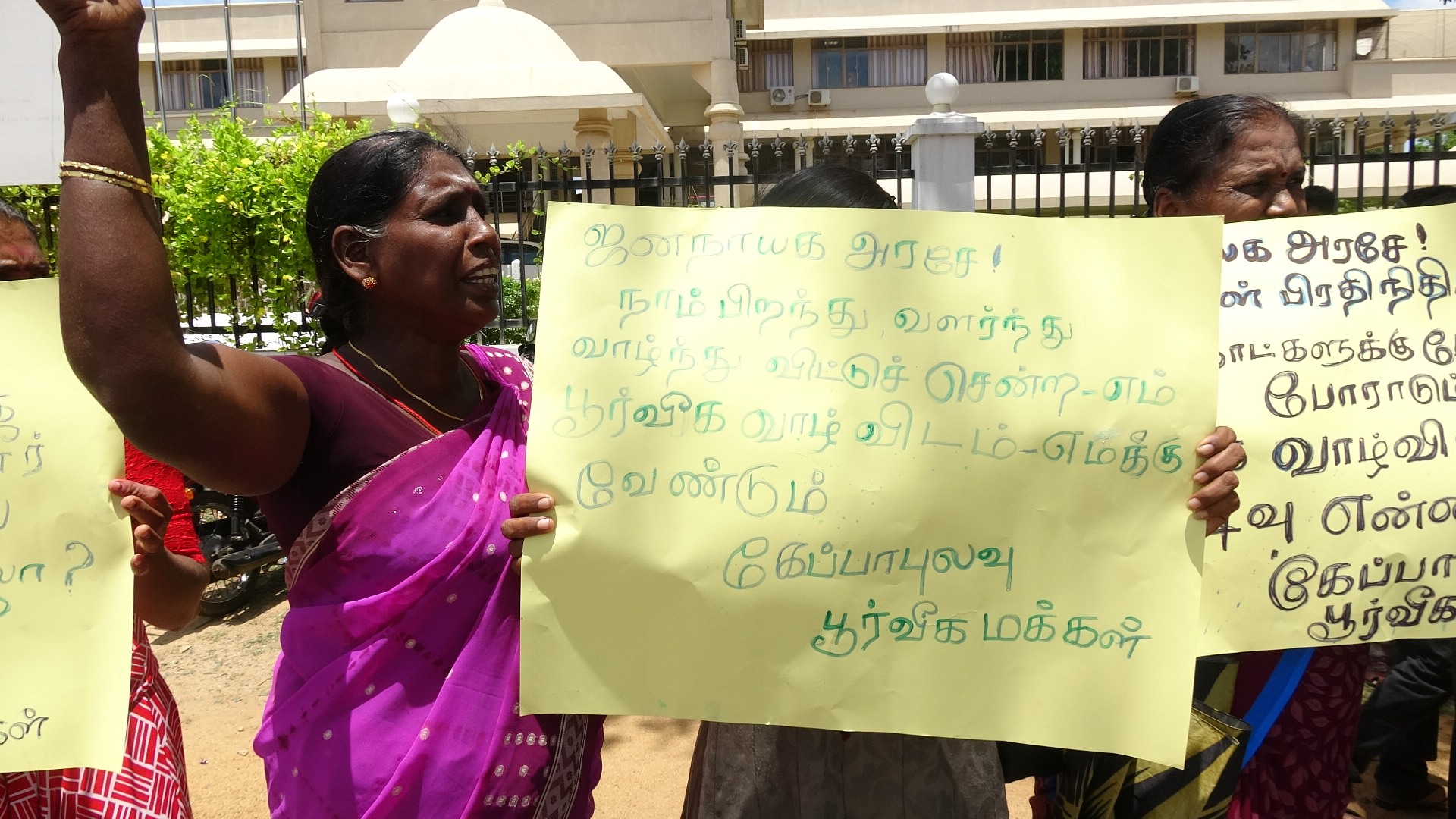 Villagers from Keppapilavu have protested for more than 900 days, yet large swathes of their land remain occupied by the Sri Lankan military.
Protestors gathered outside the Sri Lankan government's Mullaitivu district secretariat office, with placards denouncing the occupation and calling for a release of their land.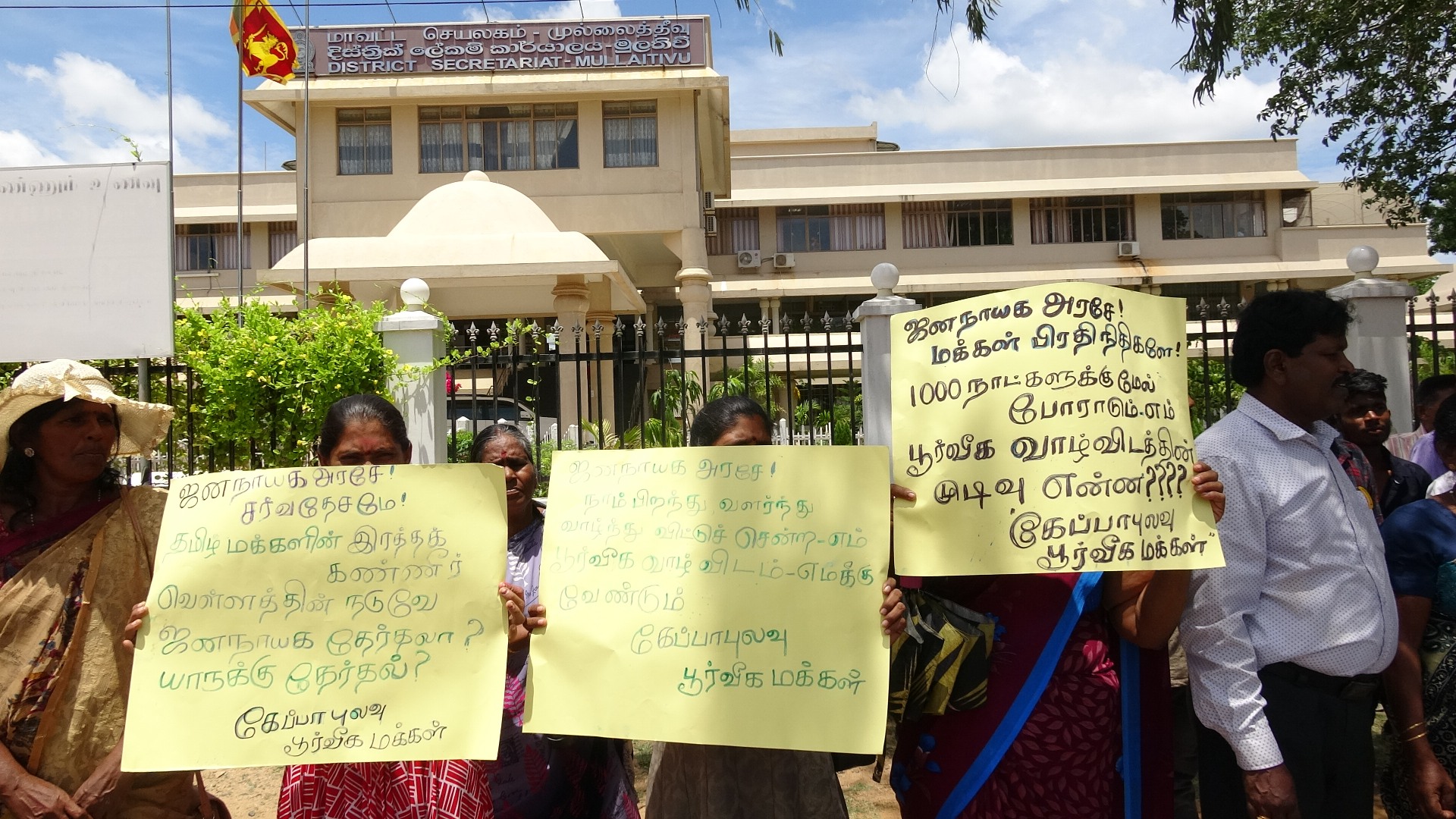 Earlier this year, protestors also criticised Tamil politicians, stating that they have been "forsaken".