06 June 2020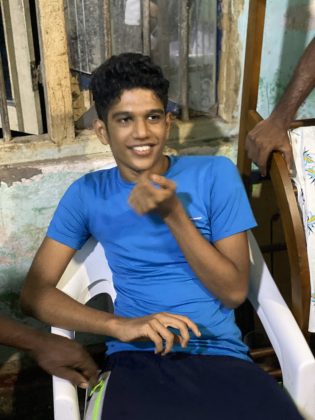 Sri Lanka has launched an investigation into a racially motivated police assault of 14-year-old Muslim autistic boy, Thariq Ahamed, who was stopped at the southern town of Aluthgama and beaten for breaking curfew.
The investigation follows protests on social media as CCTV of the assault was shared. Thariq Ahamed was beaten by five policemen and two passers-by who later tied the boy to a post near a checkpoint until his father came and pleaded for his release.
Thariq Ahamed has difficulty communicating because of his autism and has been on medication. He was first diagnosed with autism at the age of four.
Muslim politician, Ali Zahir Moulana, has reported that assault was racially motivated and stated that the judicial medical officer who examined him had made racist remarks about Muslims spreading the coronavirus in the Buddhist majority country.
Read more here: Sri Lanka's COVID-19 response is proof that demonisation of minorities has been normalised
Whilst politicians from both the ruling party and the opposition have condemned the actions of the police in this case; the police have denied assault. They maintain that they used force to "control the suspect as he tried to escape. They further stated that they initially suspected him to be a drug addict as they were not aware that he was autistic.
The town of Aluthgama, south of Colombo, has seen similar racial violence as in June 2014 Buddhist nationalist mobs killed three Muslims.
This attack also follows reports in the North and East of police brutality. In Jaffna, an elderly disabled Tamil man was falsely accused, arrested and then tortured by Sri Lankan police. Similarly, in Nagarkovil, Jaffna, army officials assaulted women and children at the home of a former LTTE cadre, hospitalising an elderly woman.
In Mullivaikkal, Mullaitivu, three Tamil men are seeking justice for a random and unprovoked attack by intoxicated Sri Lankan police officers, for which the local police station has refused to register a complaint.
Commenting on the Ali Zahir Moulana reminds us that:
"While we raise our voices against police brutality and racial profiling in the United States, it is important that we highlight and question the rampant injustices happening within Sri Lanka as well"
Read more from the Hindu and the Colombo Gazette.