30 May 2020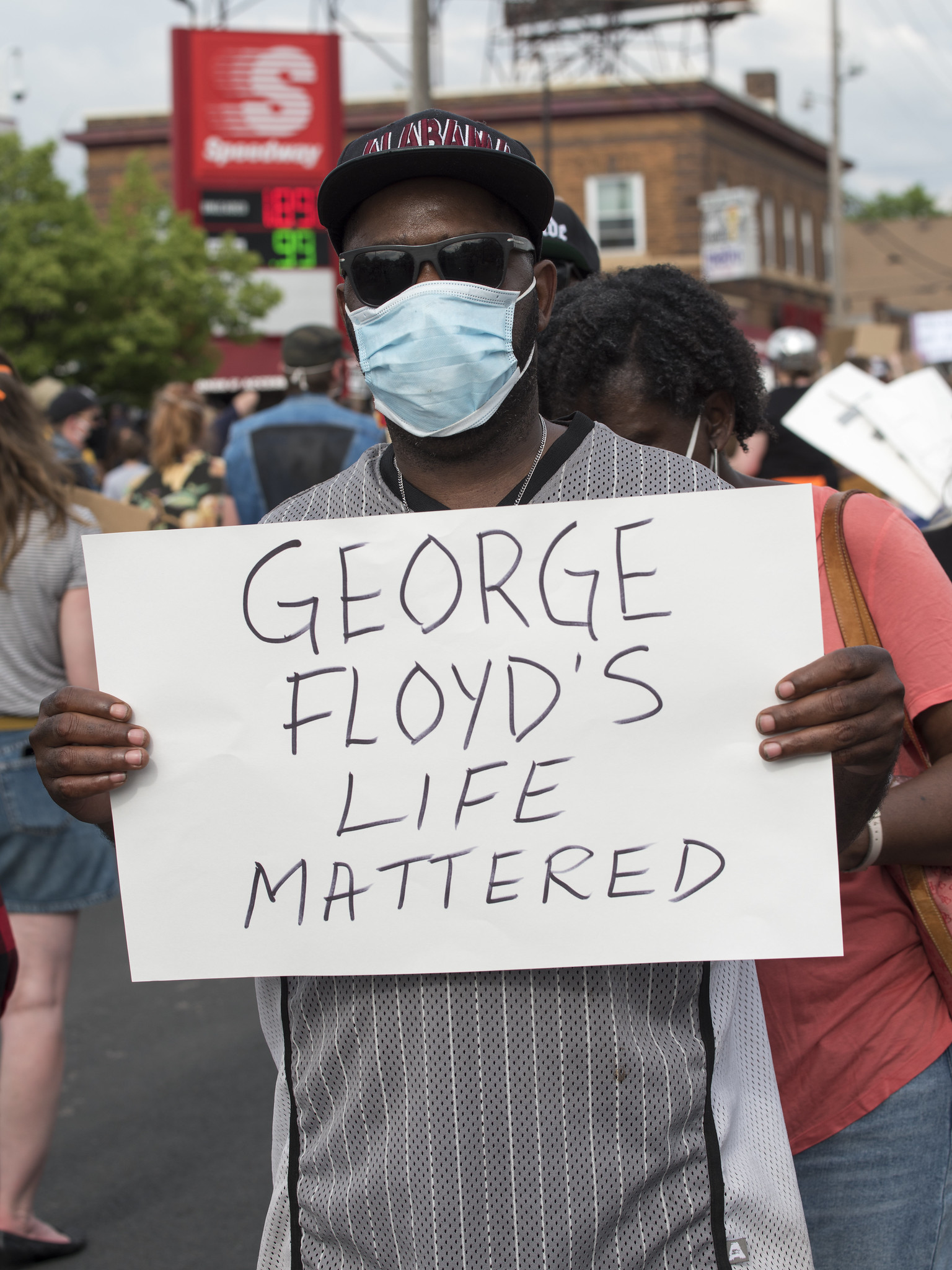 With thousands taking to the streets across cities of the USA to protest against police brutality and the murder of George Floyd, state police forces are responding to protestors with violence and "military-style" tactics, during which a 20-year-old women was thrown forcefully to the ground and hospitalised .
Dounya Zayer, 20, was aggressively pushed to the ground by an NYPD officer and rushed to hospital in Brooklyn, yesterday night after he resultingly suffered a violent seizure. The officer called the protester a "stupid f–king bitch" before throwing her to the ground, according Newsweek reporter Jason Lemon.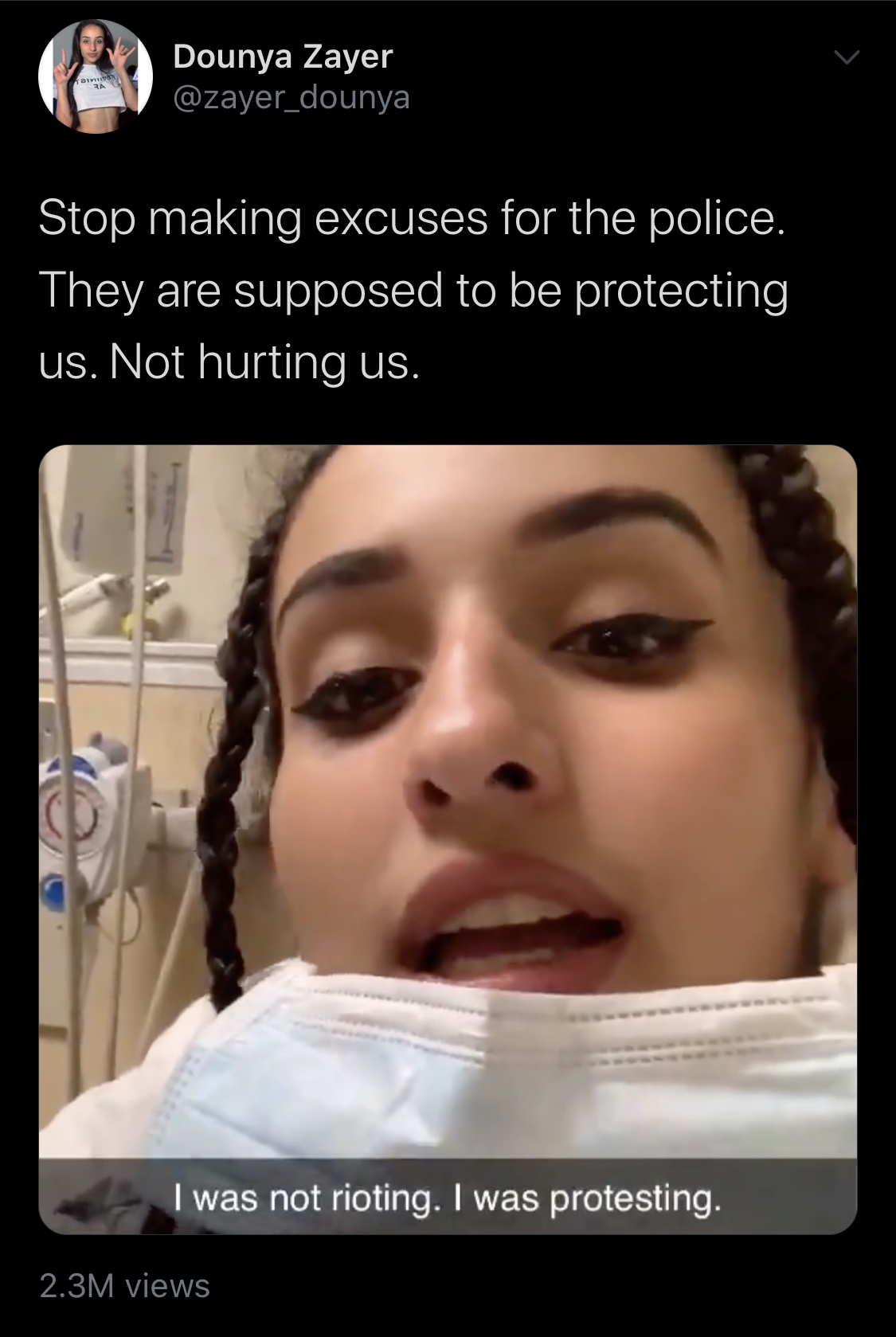 "Stop making excuses for the police. They are supposed to be protecting us. Not hurting us," tweeted Zayer on her Twitter account.
She also posted a video from hospital stating, "I did NOT spit in this officer's face. I was wearing a face mask. He told me to get out of the street and then immediately threw me out of the way."
The murder of George Floyd at the hands of Minneapolis police officers has incited feelings of anger, pain and injustices to ripple across national and international communities.
The ruthless killing of the unarmed black man, George Floyd, has sparked rage and an incessant myriad of protests and riots throughout the country. Despite many taking part in peaceful demonstrations, protestors have described some police officials aggravating and inciting riots and violent clashes during protests.
Evidence of police brutalising the protests have been shared across social media platforms. The use of excessive force by the police was witnessed in Brooklyn with one protest onlooker recording "pepper sprays, batons and several arrests" at the Barclays Center, Brooklyn, said twitter user - @j0ncampbell.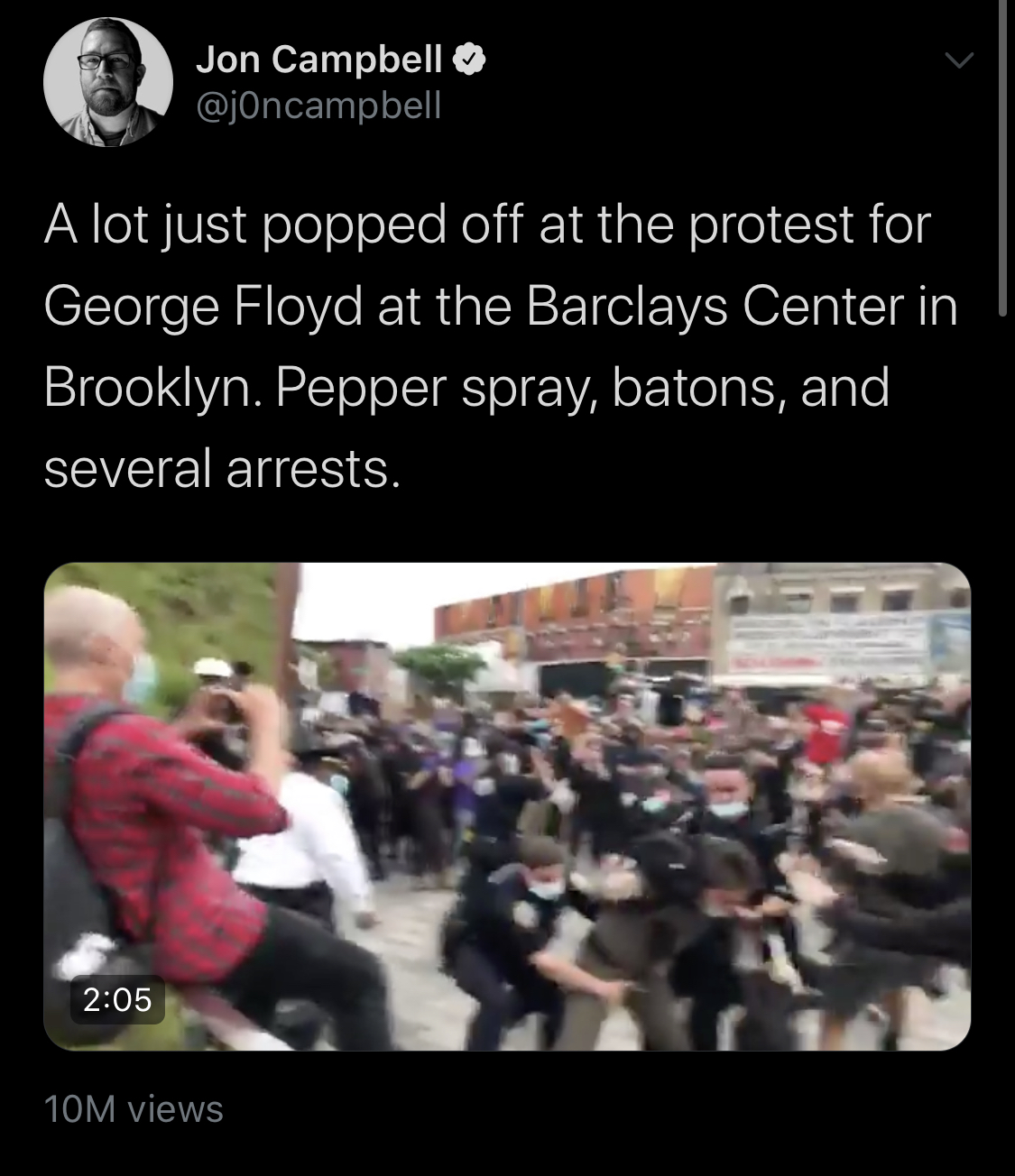 Brian Gresko (Twitter: @briangresko) detailed a thread of his account where the "police brutalised the protestors" at the Barclays Center;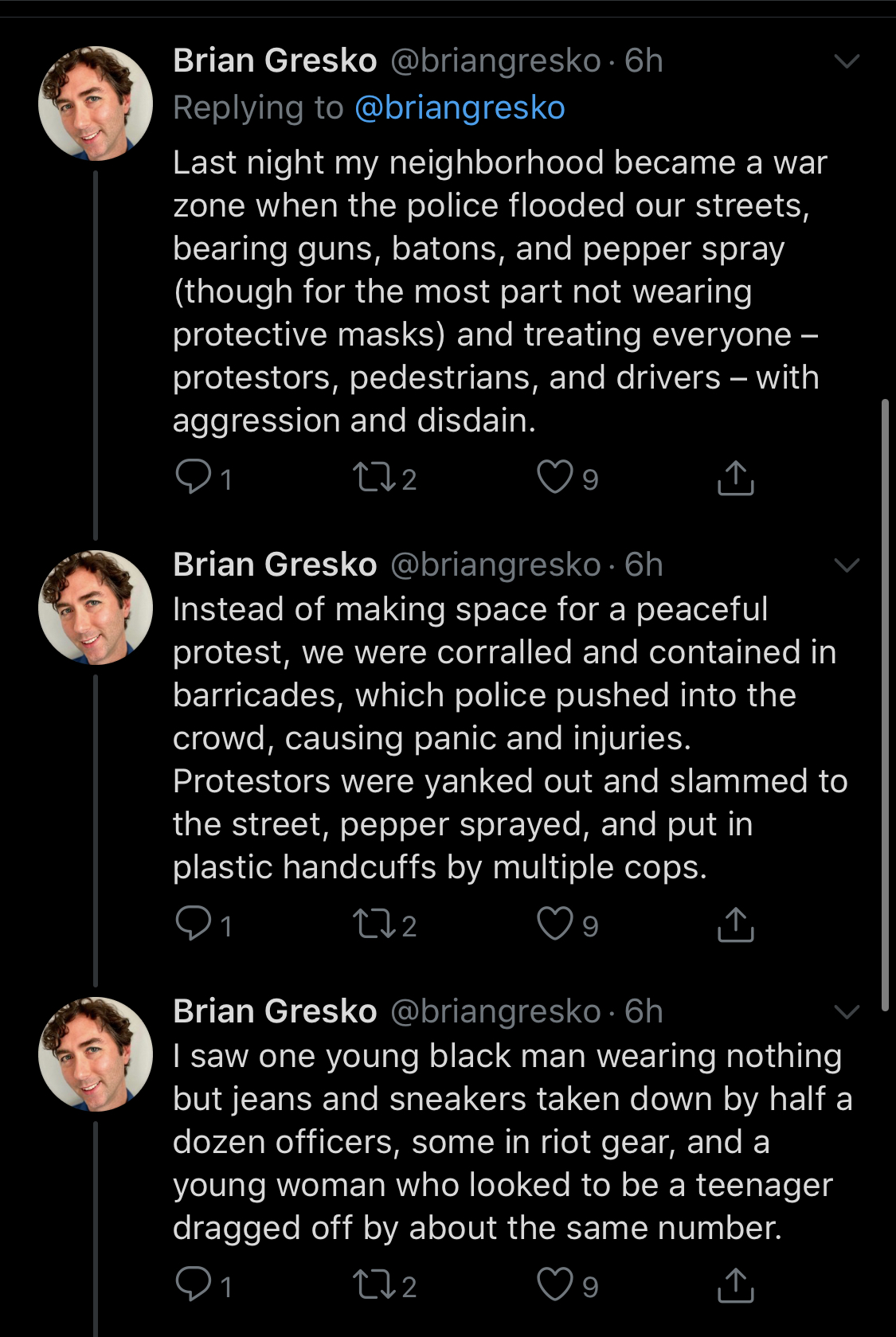 ---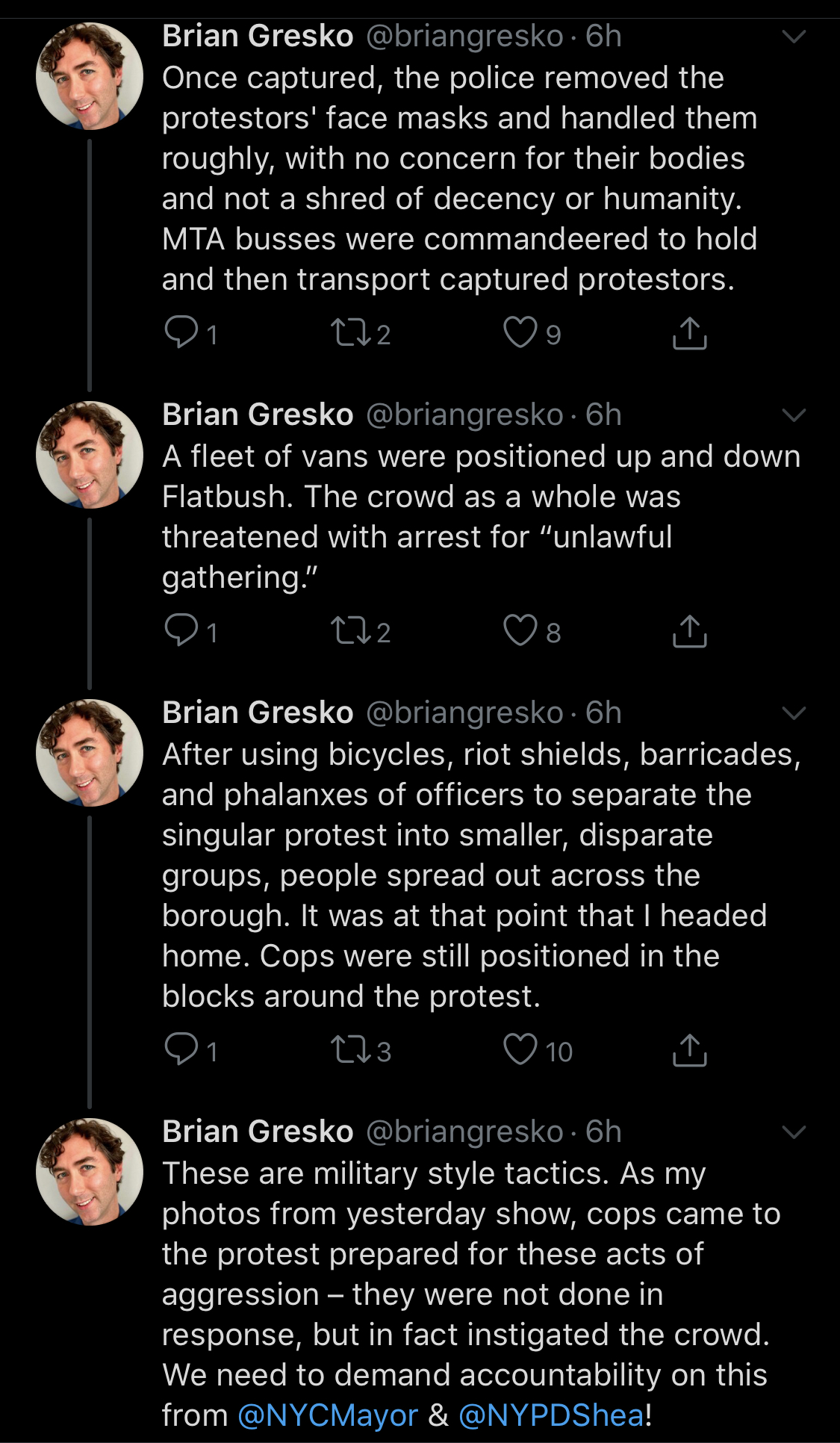 In Seattle, the police department was seen abusing a protestor by "slamming them to the ground" and performing an "illegal choke hold" according to Dae Shik Kim Hawkins Jr (@daeshikjr) who shared multiple video evidences of the incident on his Twitter.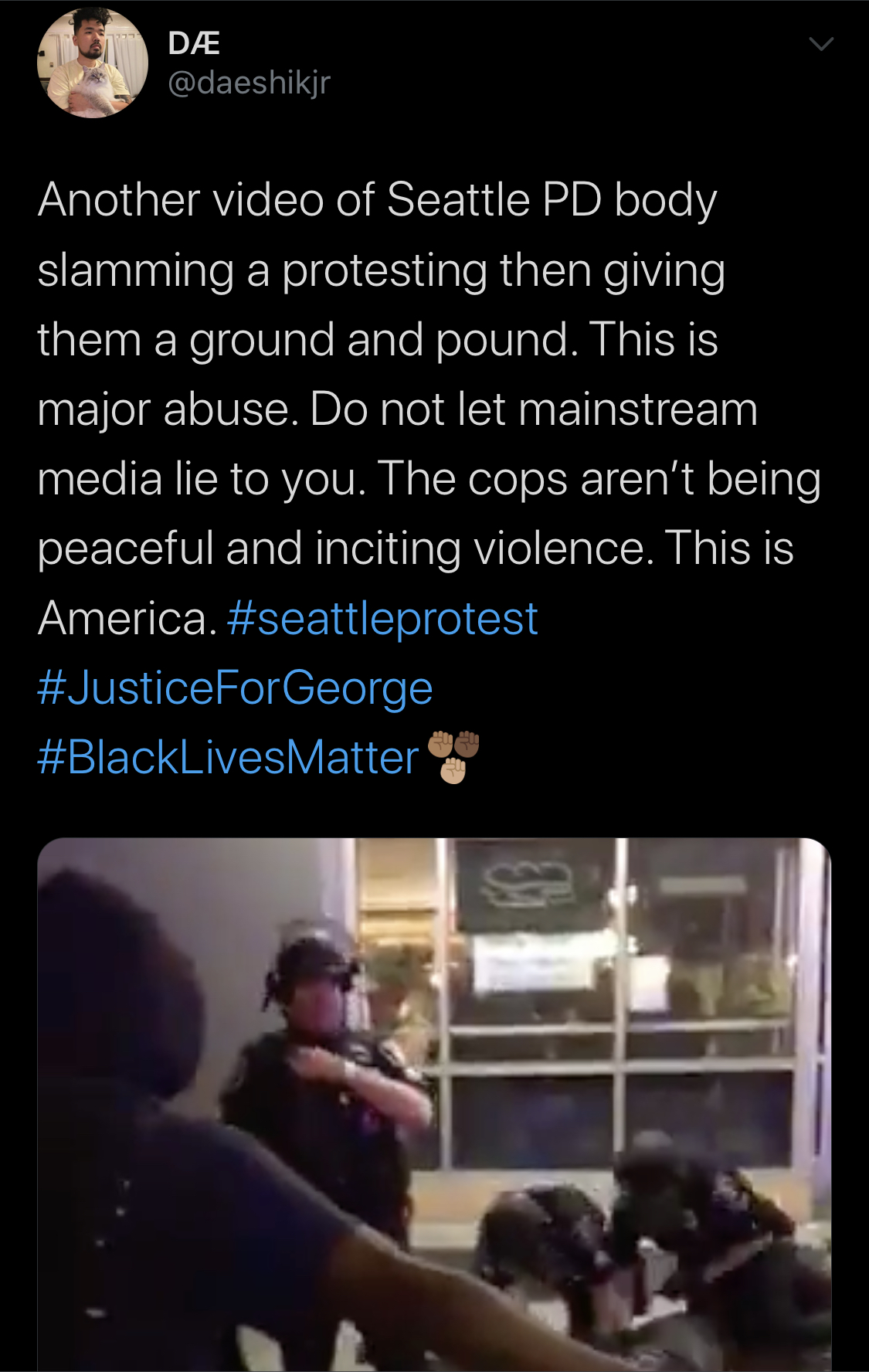 The state violence was observed heavily across New York, with multiple incidents of unrest between protestors and police officers. One incident posted by Zach Williams (@Zachreports) with the caption "Cops losing patience" showed a police officer brutally attacking multiple protestors unprovoked.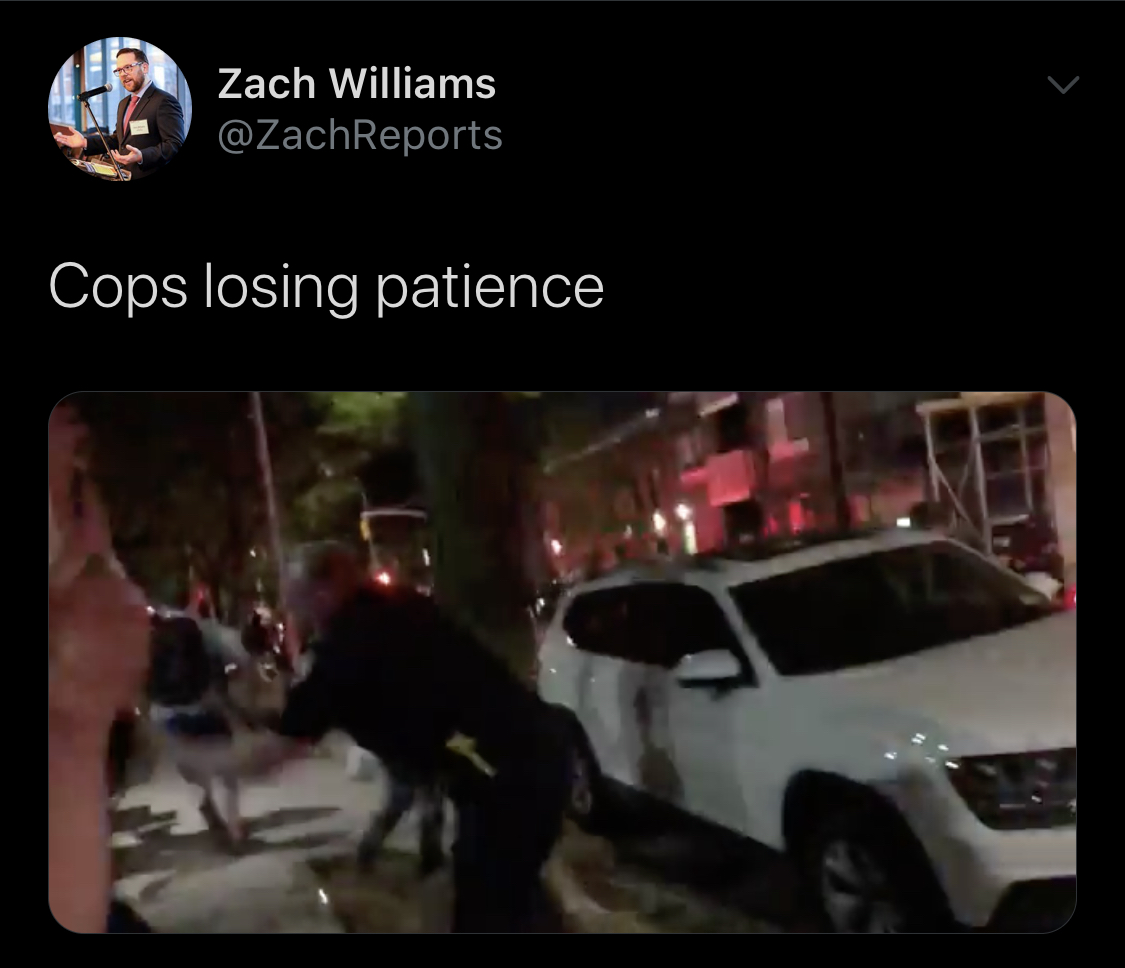 Despite peaceful demonstrations, many protestors around the country have been arrested.