13 March 2019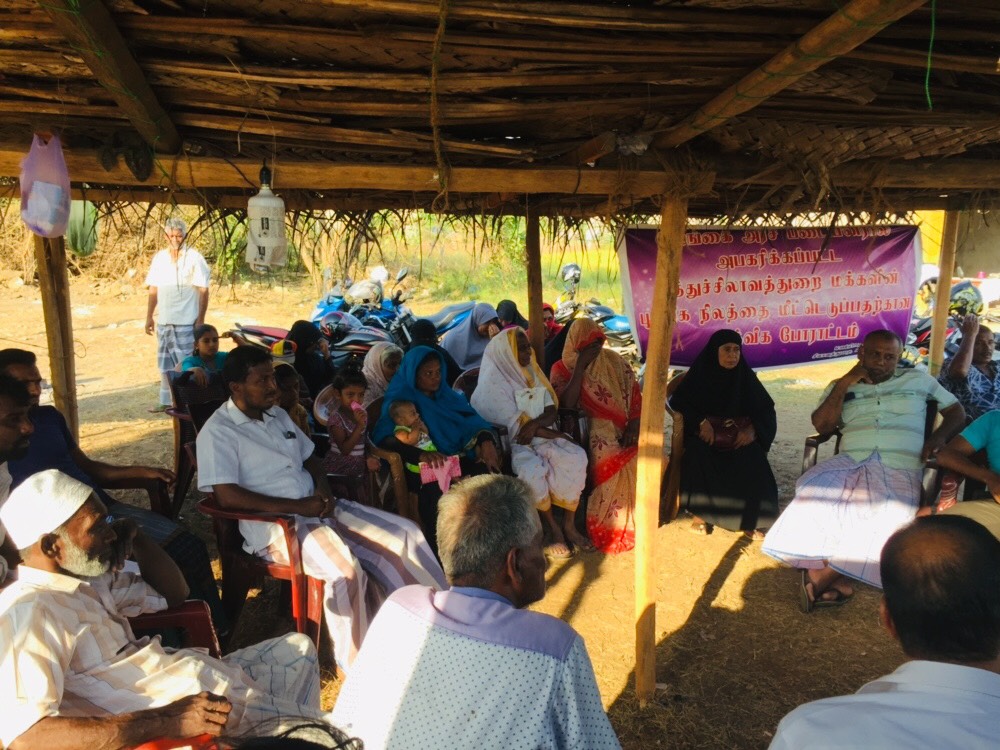 Muslims in Mannar have continued a protest for the release of their lands from Sri Lankan navy occupation for over three weeks.
Over 200 Muslim families from Silavathurai have been campaigning for the release of 35 acres of land from the Sri Lankan Navy. The protest passed 22 days on Wednesday.
The protesters had faced intimidation from navy personnel at the start of their protest but continued to demonstrate after appealing to the human rights commission for protection.