24 February 2019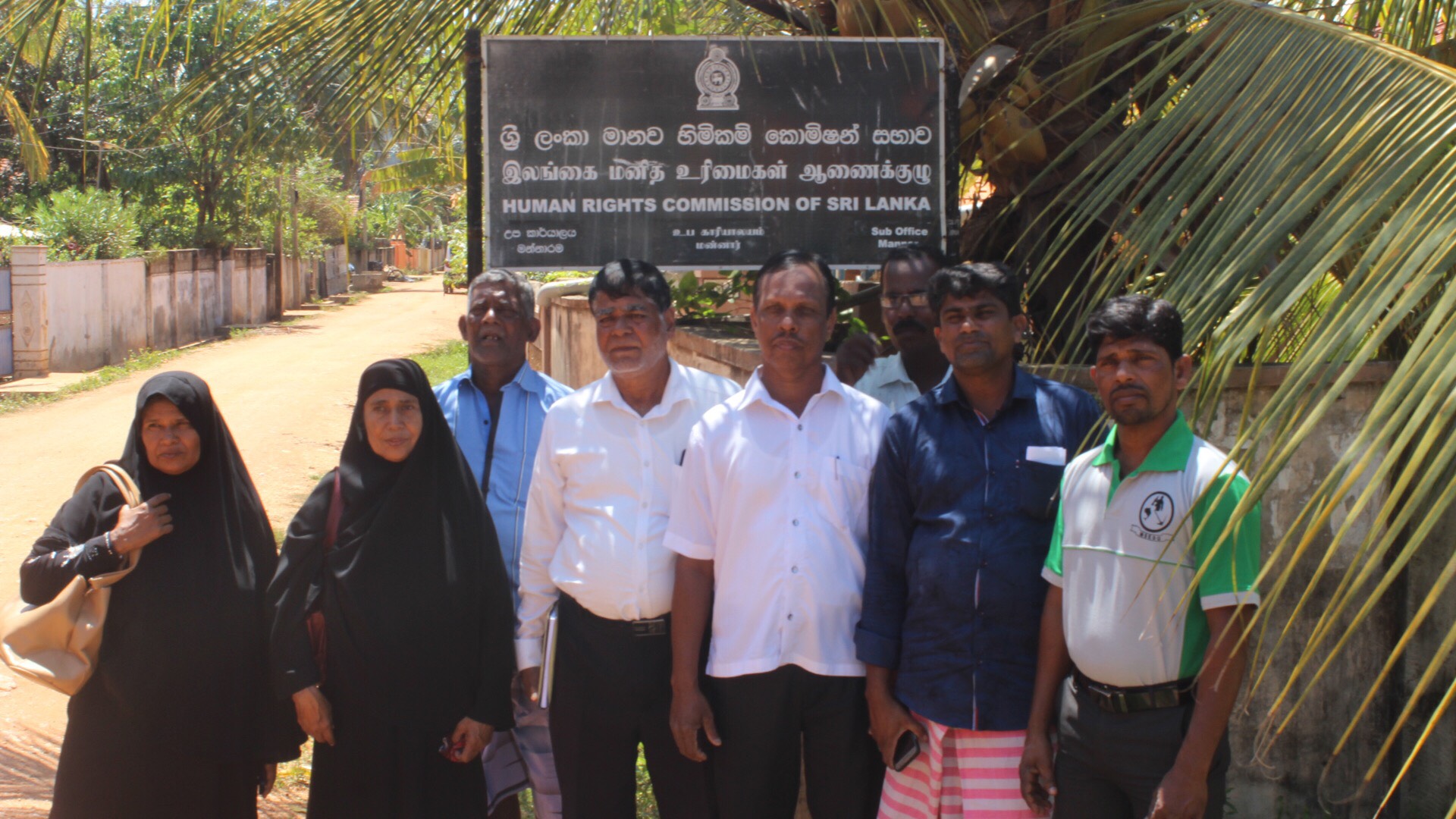 Muslim protesters in Mannar have filed a complaint against the Sri Lankan navy at the Human Rights Commission (HRCSL).
Residents of Silavathurai who have been protesting since Wednesday for the release of their lands from navy occupation made the complaint on Friday, stating that they were being intimidated and photographed by navy personnel.
The protest is calling for the return of 36 acres, belonging to 218 households, currently occupied by a navy camp.
The protesters appealed for protection from HRCSL but said they would continue their protest despite the threats.