09 October 2018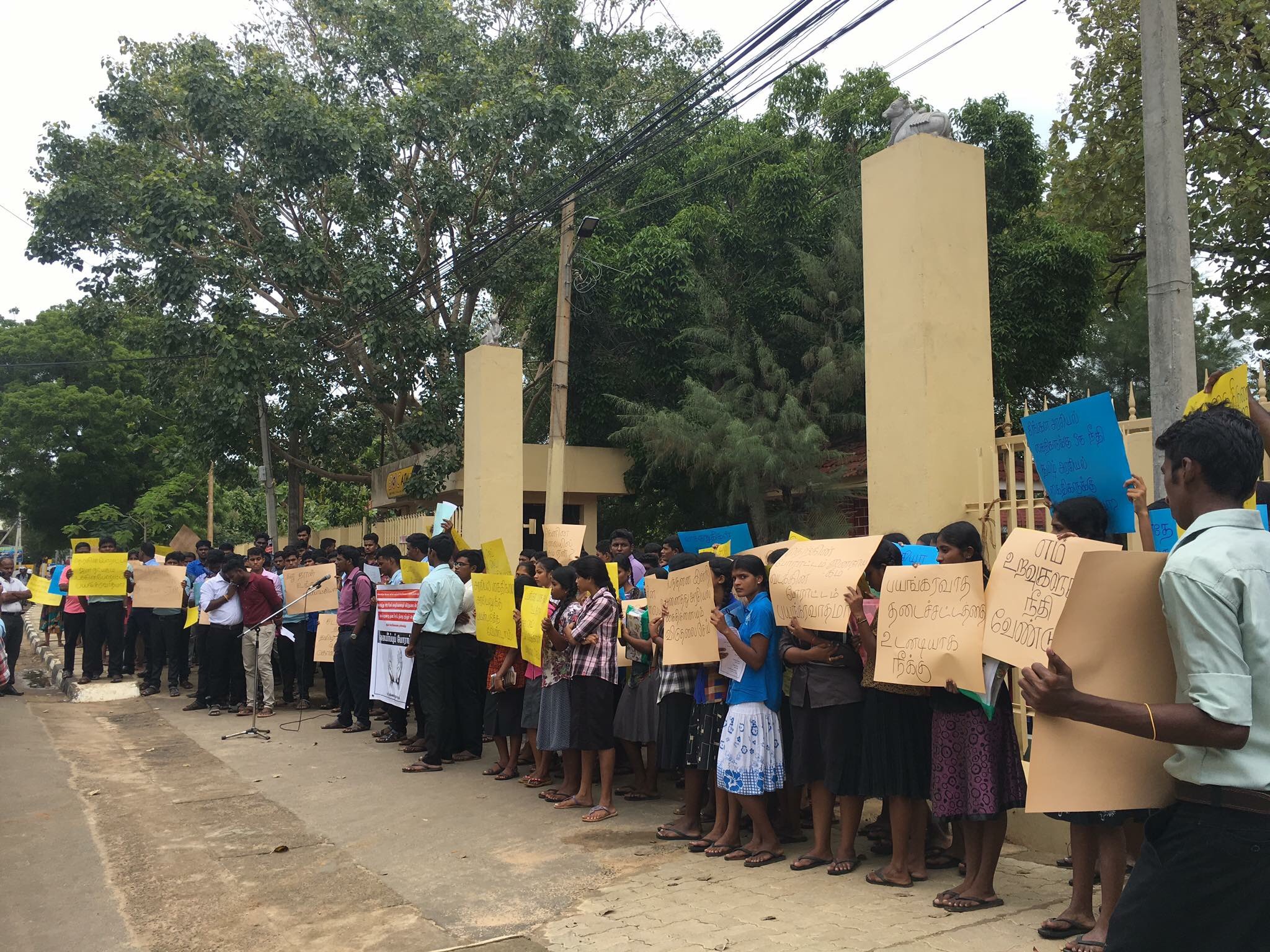 Students at the University of Jaffna commenced a 194km protest walk to Anuradhapura prison on Tuesday.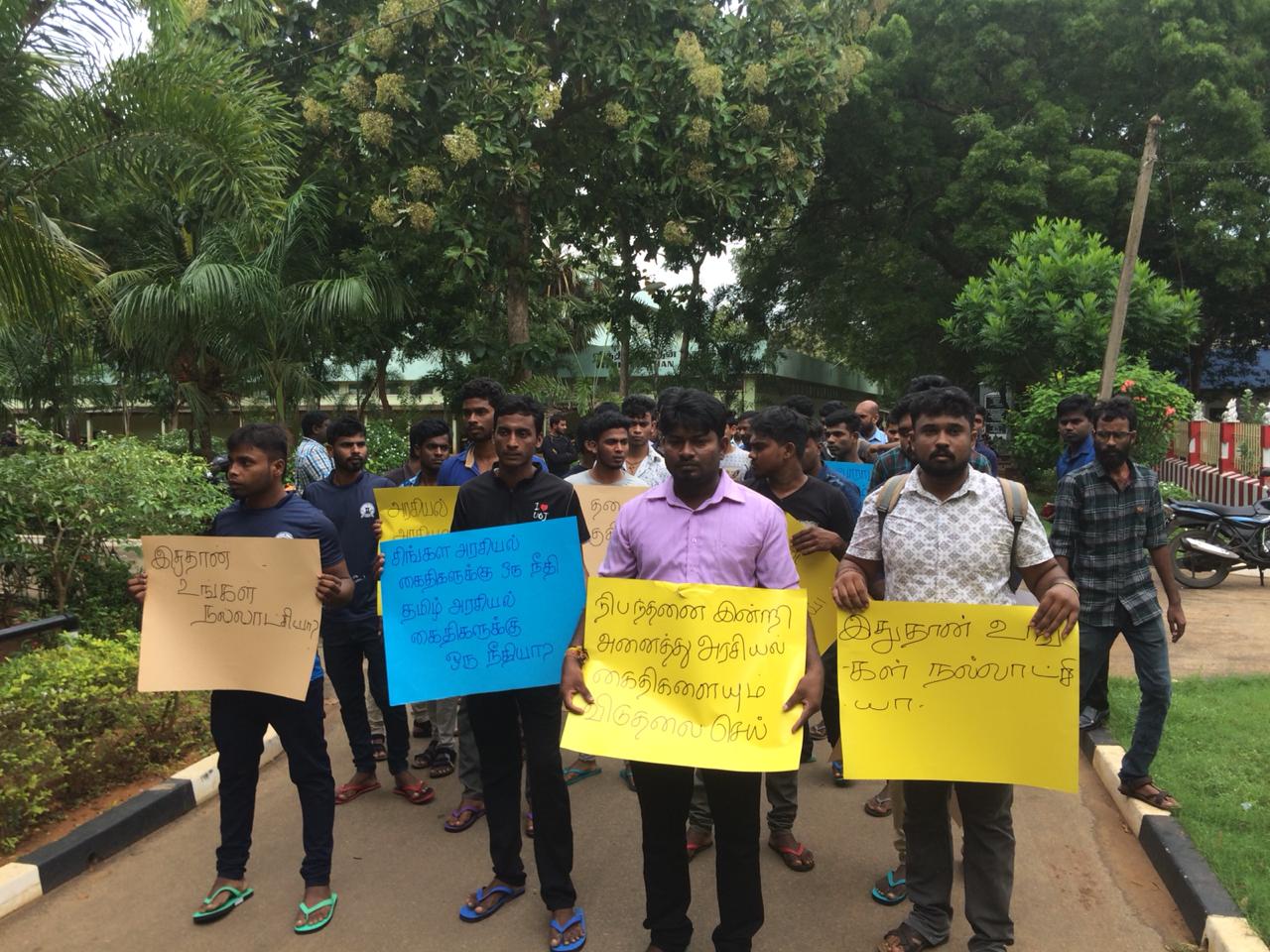 The walk aims to raise awareness about the plight of Tamil political prisoners and to intensify campaigns for their release.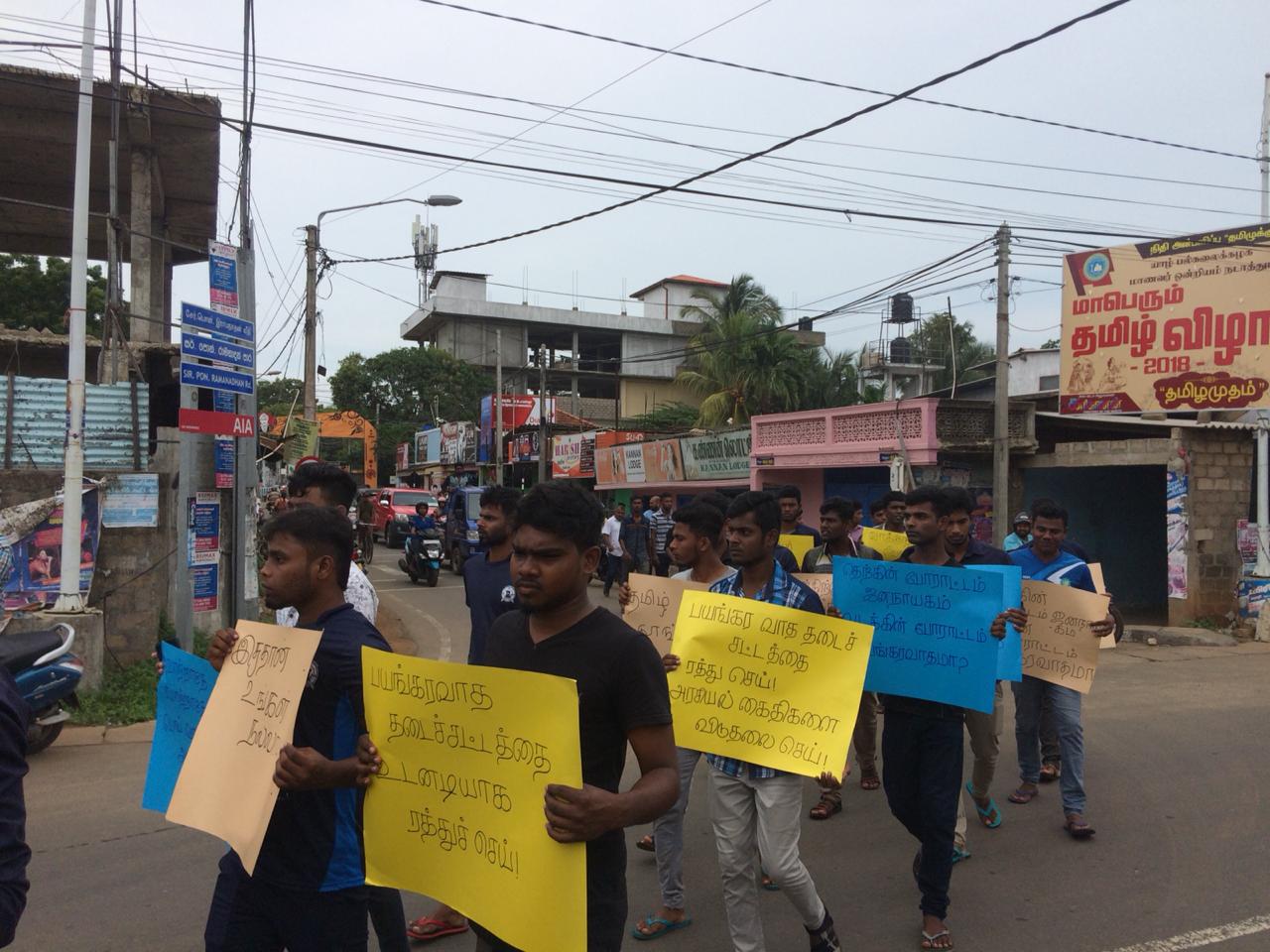 Daily protests have taken place across the Tamil homeland, in support of Tamil political prisoners who are hunger striking for their release in Anuradhapura prison, and more recently at Colombo's Magazine prison.
On Monday, a mass demonstration took place at the University of Jaffna in the run-up to the Anuradhapura walk.
A protest also took place in Achchuveli.