04 October 2018
Residents of Pandatharippu, Jaffna protested in solidarity with Tamil political prisoners who are hunger striking for their release.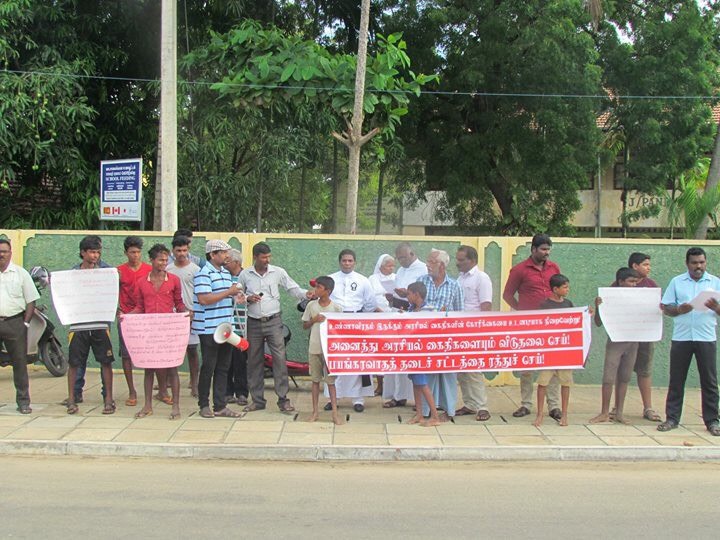 The protest follows several that have taken place across the North-East, since the ten detainees at Anuradhapura prison began their hunger strike on September 14.
Forty political prisoners at Colombo's Magazine prison also began a hunger strike on Wednesday.