01 October 2018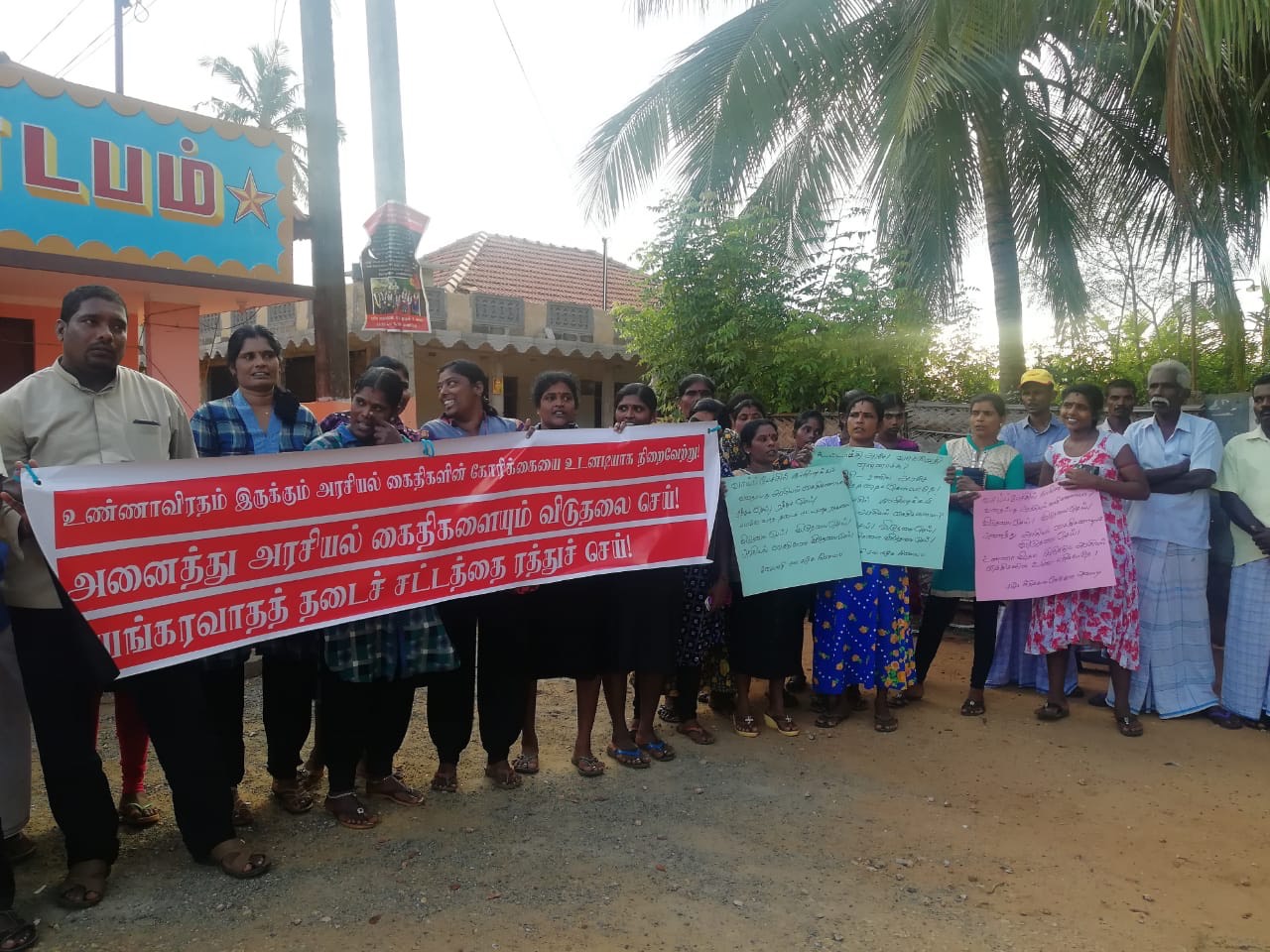 Protests in solidarity with hunger striking Tamil political prisoners have continued across the Tamil homeland.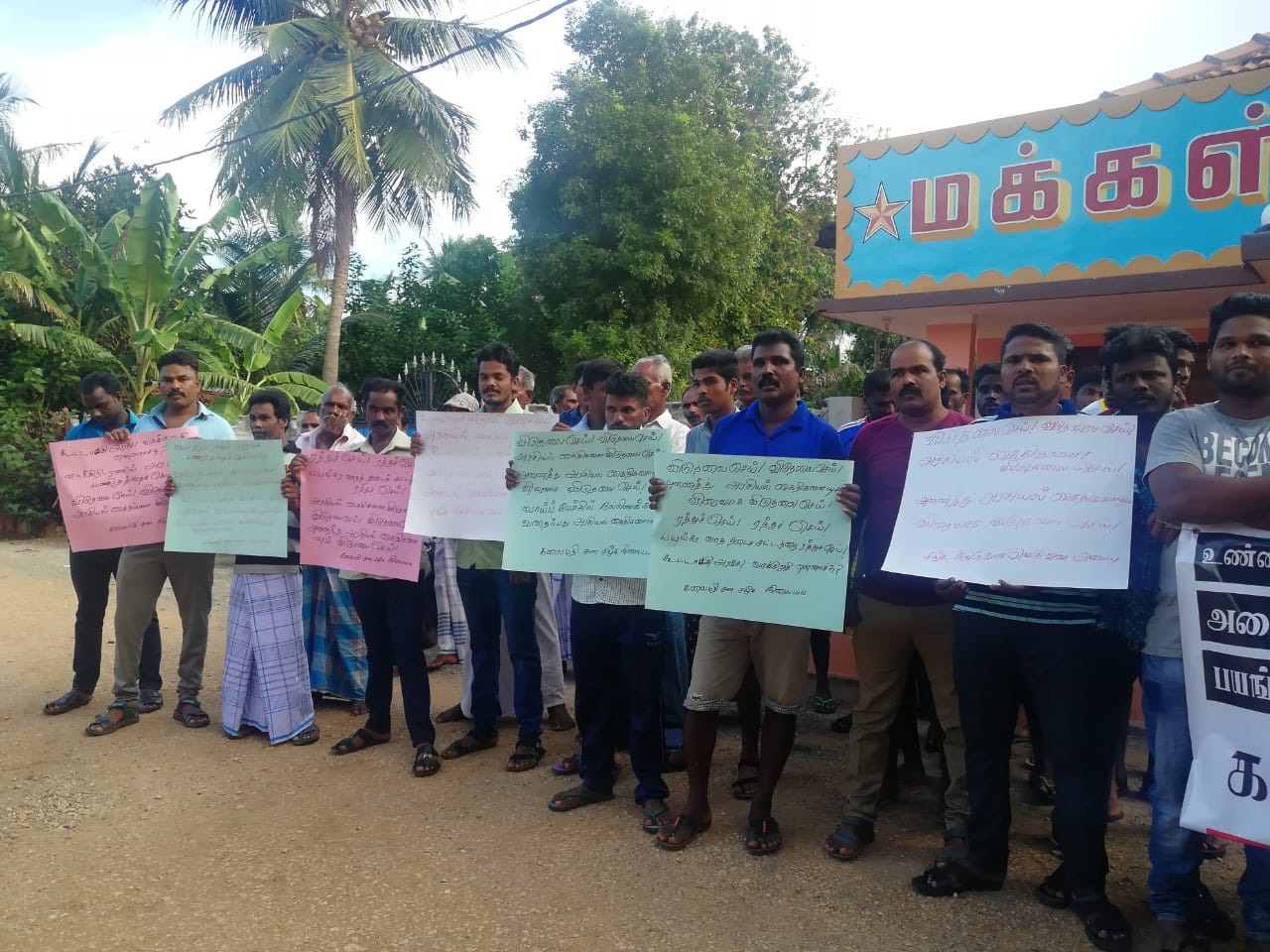 On Sunday, Tamils held special prayers at the Varatharaja Perumal temple in Ponnalai, Jaffna with family members of some of the detainees, before protesting for their release.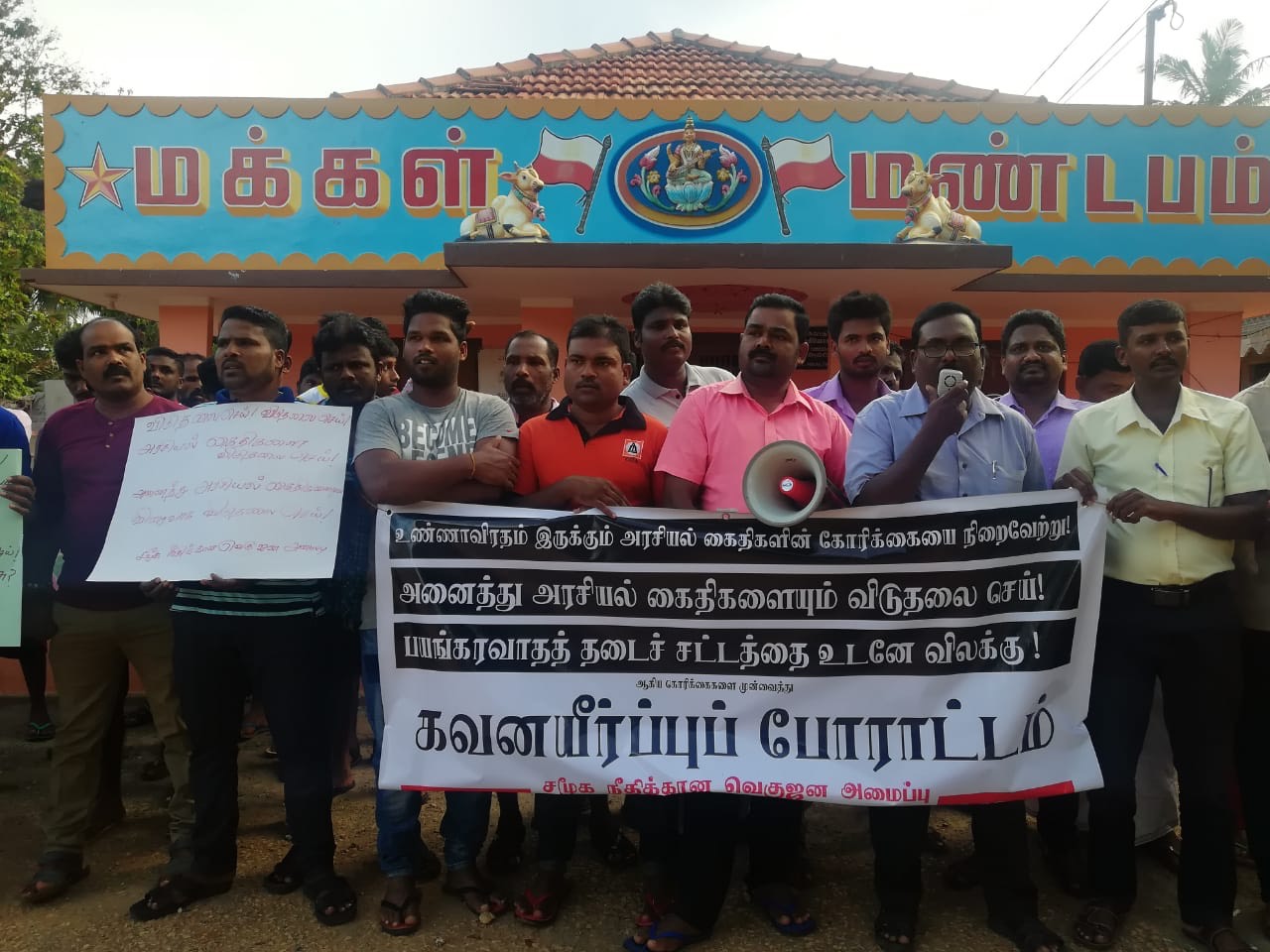 Further protests were held on Monday in Kilinochchi town and in Putthur in Jaffna. Ten Tamil political prisoners detained in Anuradhapura have been hunger striking for their release. The hunger strikers began refusing medical treatment on Friday.