02 October 2018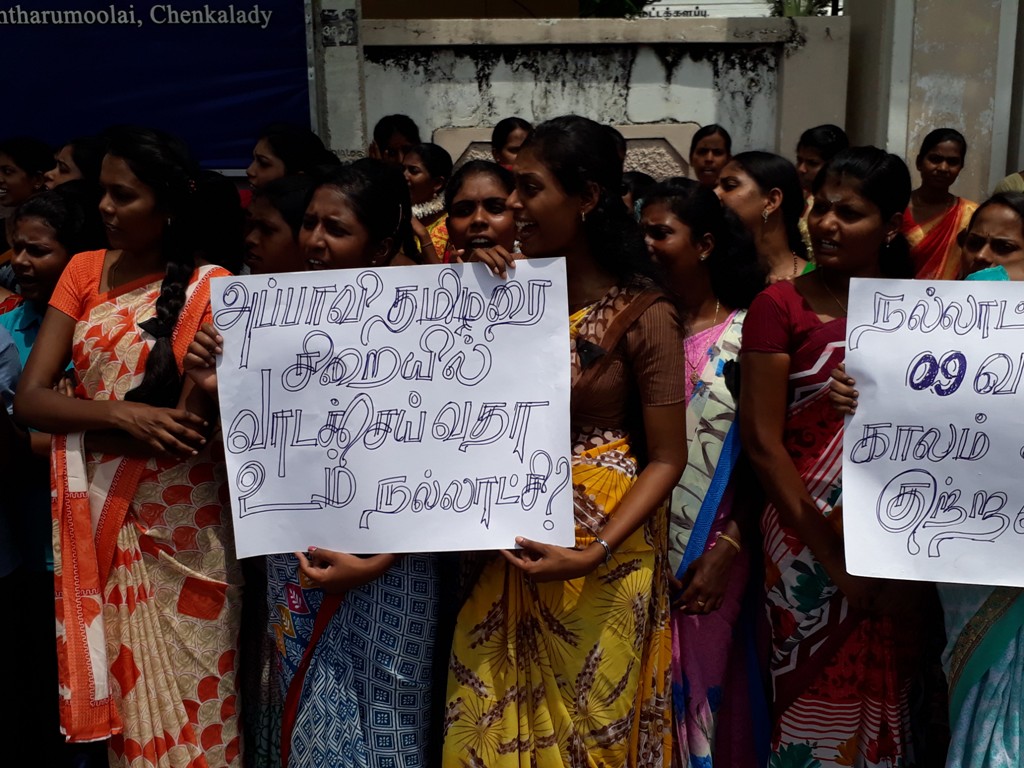 Students of the Eastern University in Batticaloa protested on Tuesday in solidarity with Tamil political prisoners currently hunger striking for their release.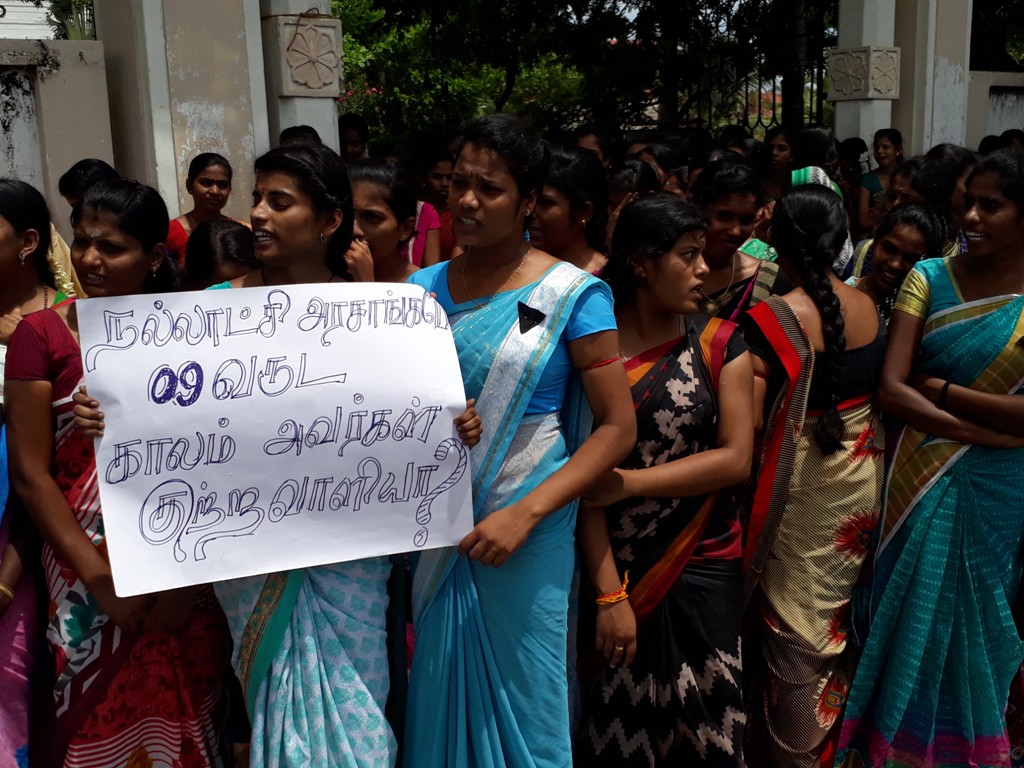 The protest hunger strike in Anuradhapura prison was organised by students of the Swami Vipulananda Institute of Aesthetic Studies, the fine arts school at the university.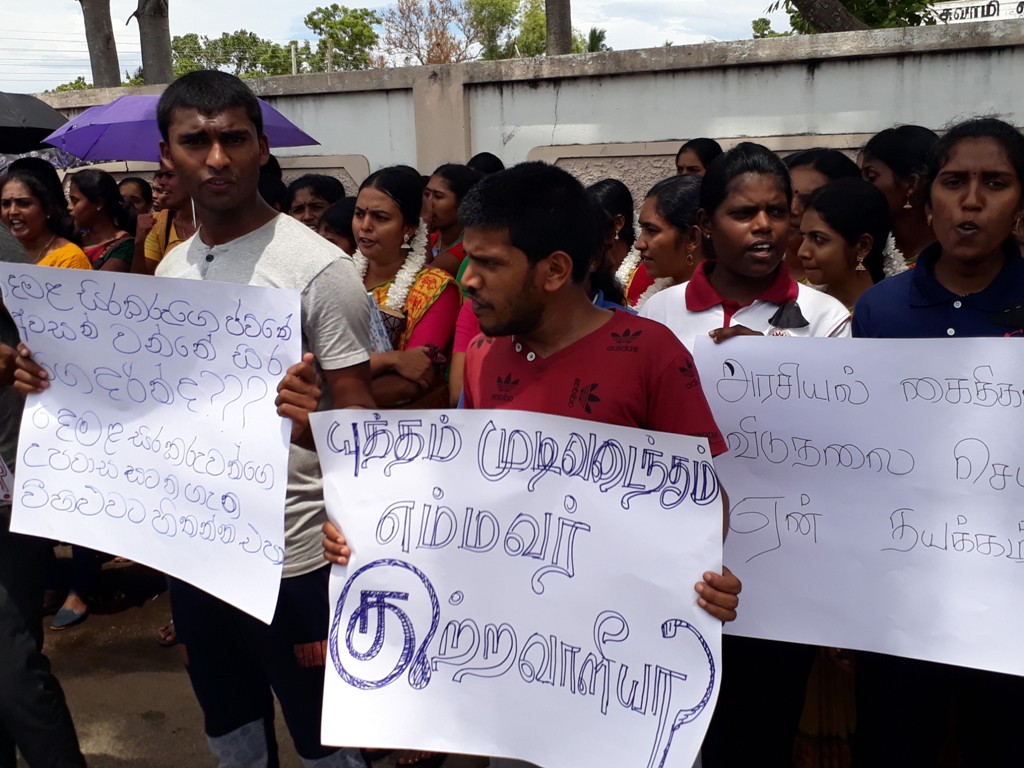 The students called for the release of the ten Tamil political prisoners hunger striking for their freedom in Anuradhapura prison.