23 September 2018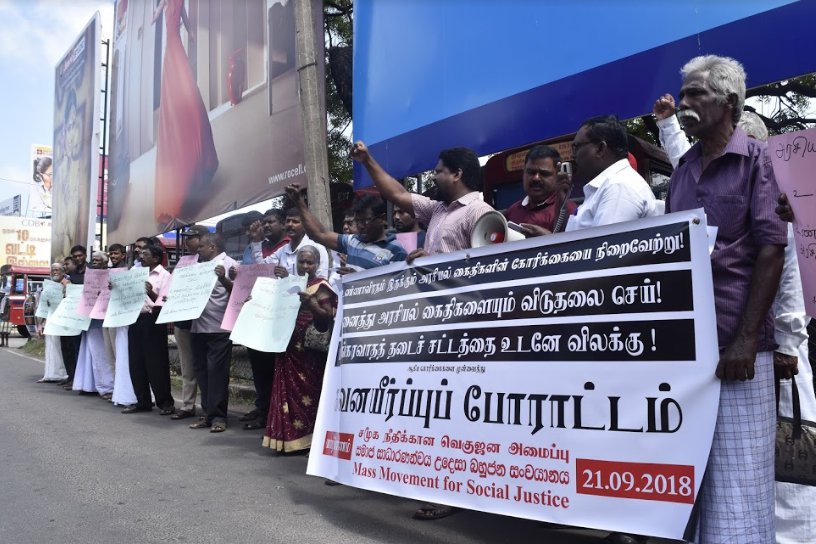 Protesters in Jaffna on Friday demanded the release of Tamil political prisoners, eight of whom are currently engaged in a hunger strike. 
Holding placards condemning the Prevention of Terrorism Act (PTA) and the prolonged, indefinite imprisonment of Tamil political prisoners, protesters gathered by Jaffna bus station. 
Eight Tamil political prisoners at Anuradhapura prison, M Sulaksan, E Thiruvarul, S Jeyachandran, R Rupan, S Thillairaj, E Jegan, S Sivaseelan and T Nirmalan, launched a hunger strike this month demanding they be released following a quick rehabilitation. 
Four of the hunger-strikers have been admitted to hospital due to a deteriotion in their health.