30 September 2018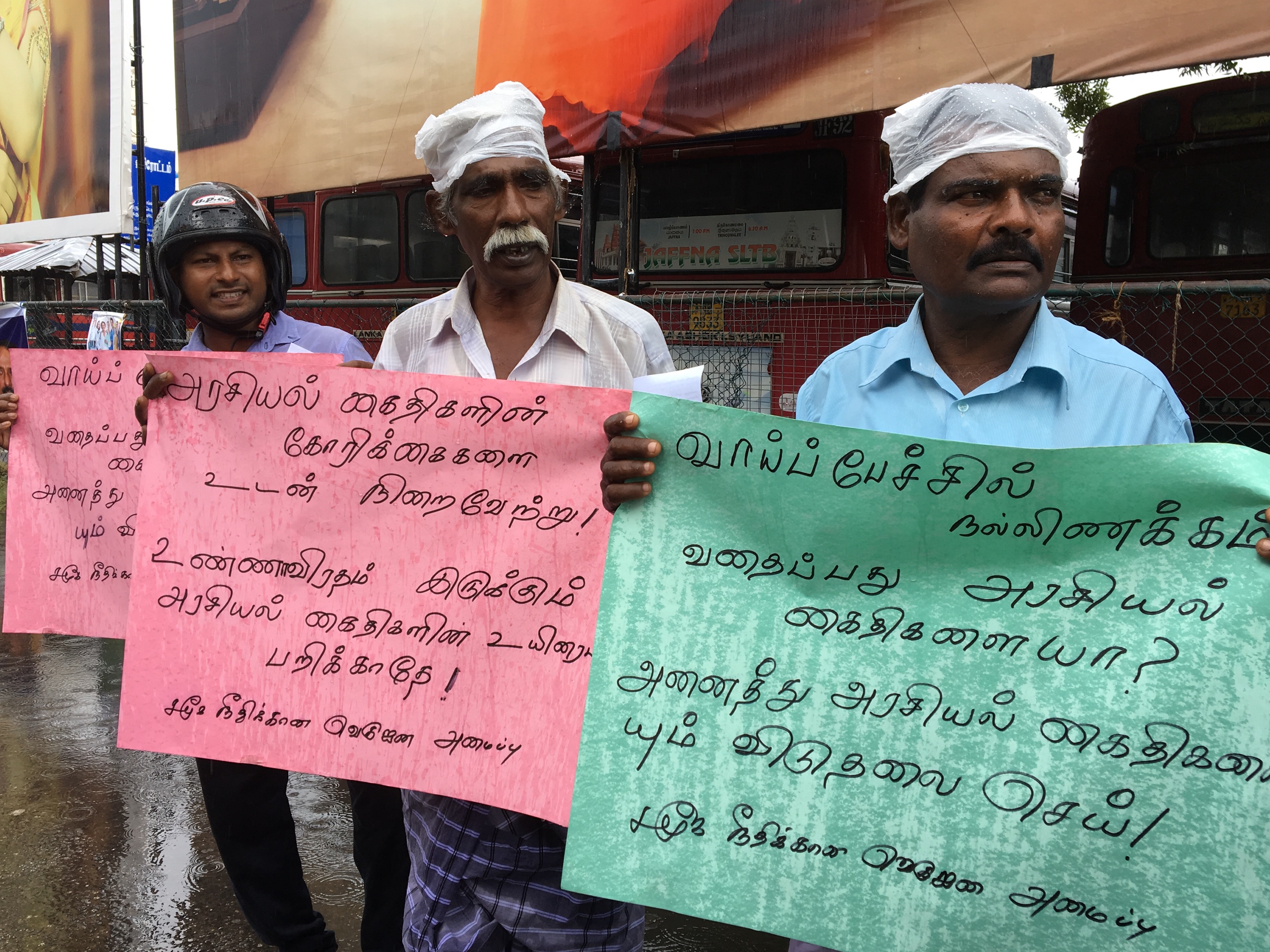 Tamils in Jaffna protested calling for the release of Tamil political prisoners who are currently hunger striking for their freedom in Anuradhapura prison.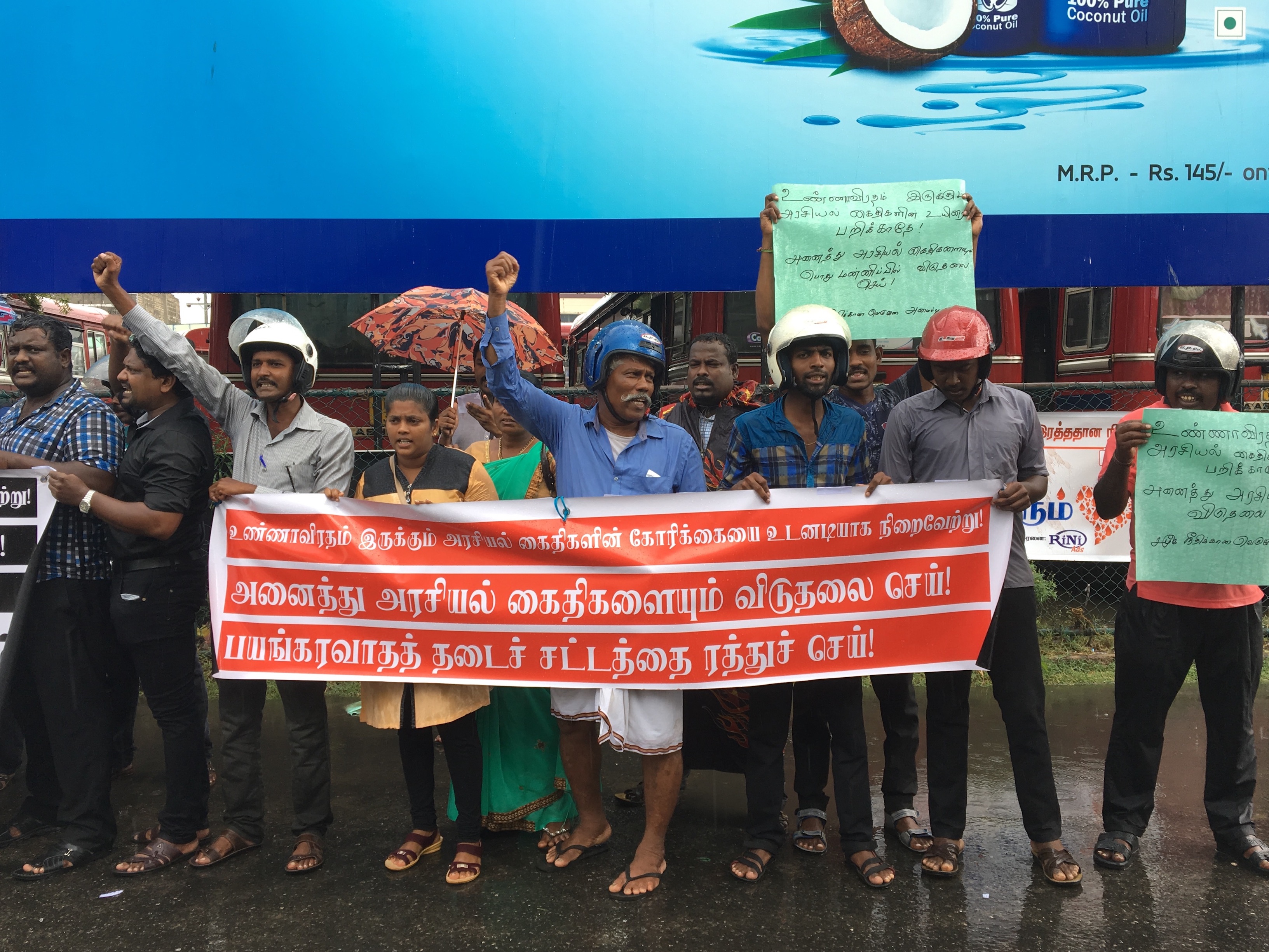 The ten protesters who started their hunger strike seventeen days ago have no started to refuse medical treatment.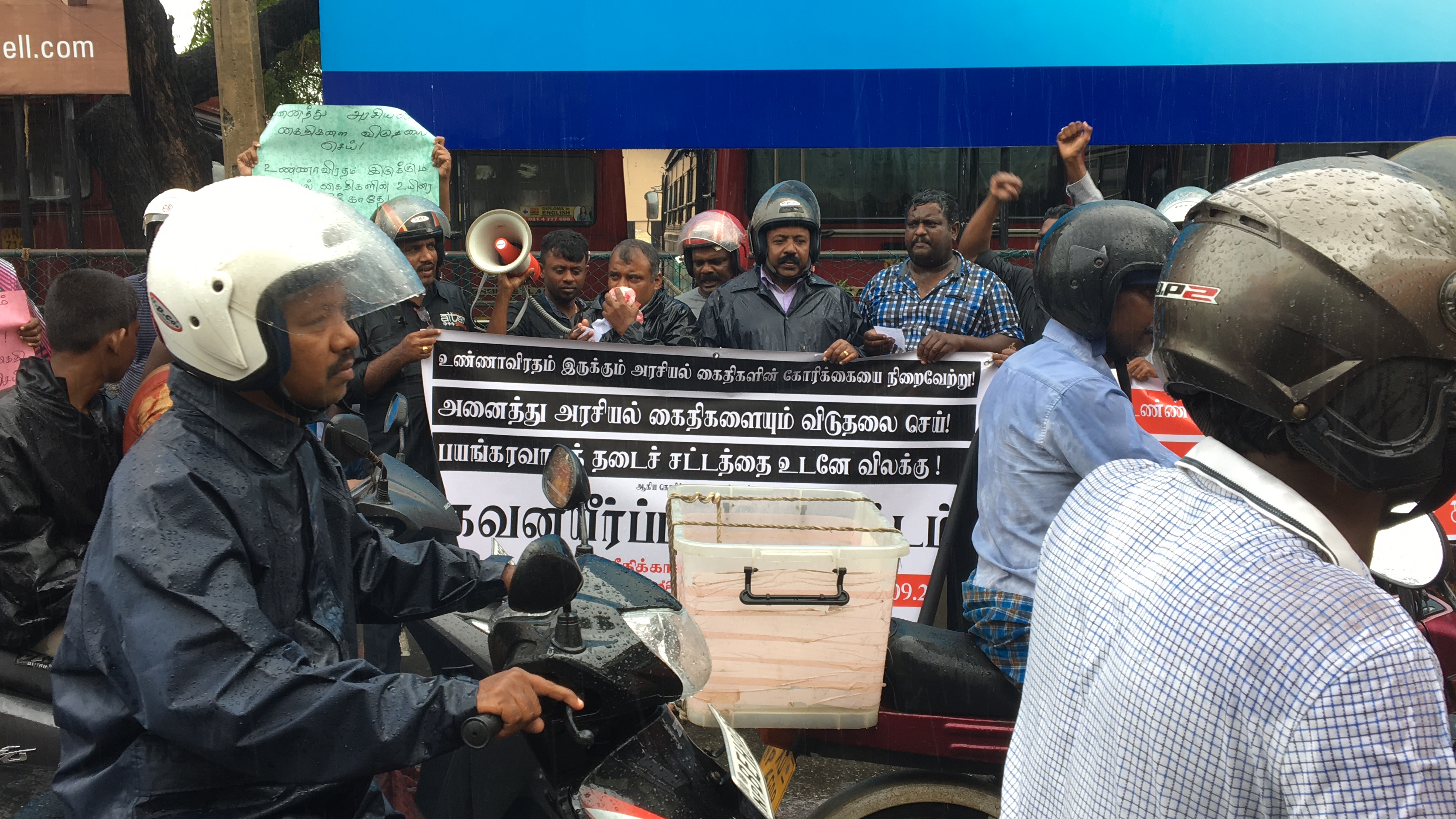 A protest in solidarity with the detainees was held on Saturday morning outside the Jaffna bus stand.