19 August 2019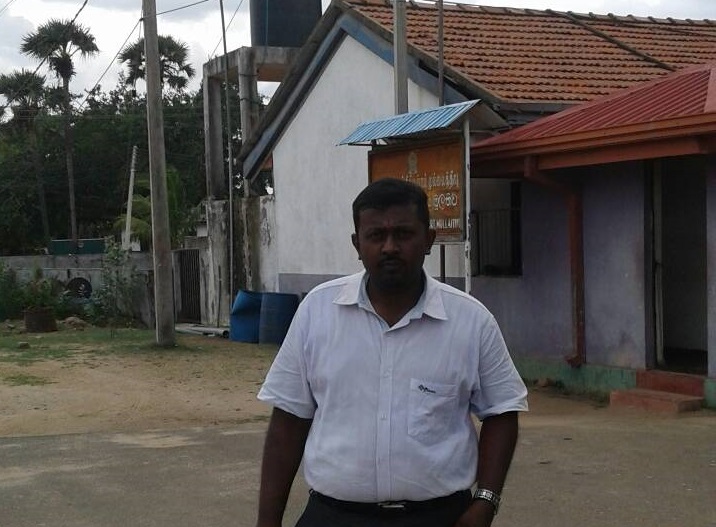 A complaint filed by the Sri Lankan police against a Tamil politician for 'breach of peace' was dismissed by the Mullaitivu magistrate's court on first hearing.
Mulliyavalai police had filed a case against Karaithuraipatru (Maritimepattu) Divisional Council (PS) member Thavarasa Amalan claiming he had breached the peace, after he had taken journalists to a well to expose how Sri Lankan military forces were exploiting the public water source.
The specific incident had occurred in October but had been preceded by ongoing disputes between locals of Kanukkeni West and the military, who locals accuse of pumping out millions of litres of ground water from the tube well and causing pollution and damage to the rest of the area's water supplies.
The issue had been discussed several times by the divisional council as well as at district level. As local officials received no response from military representatives, Amalan led a contingent of media personnel to the area to publicise the issues. At the time the group was threatened by the military personnel and Sri Lanka police.
The complaint against Amalan was filed shortly after but only taken up for hearing on July 31. The case was dismissed after Amalan's attorneys noted that there had been no breach of peace but that the council member had simply been raising awareness about his constituents' grievances.
"Not only are they exploiting our local resources and damaging the area, the Sri Lankan military forces are collaborating with the police to try to crack down on those who speak up against it," Amalan said to media after the hearing.