04 February 2020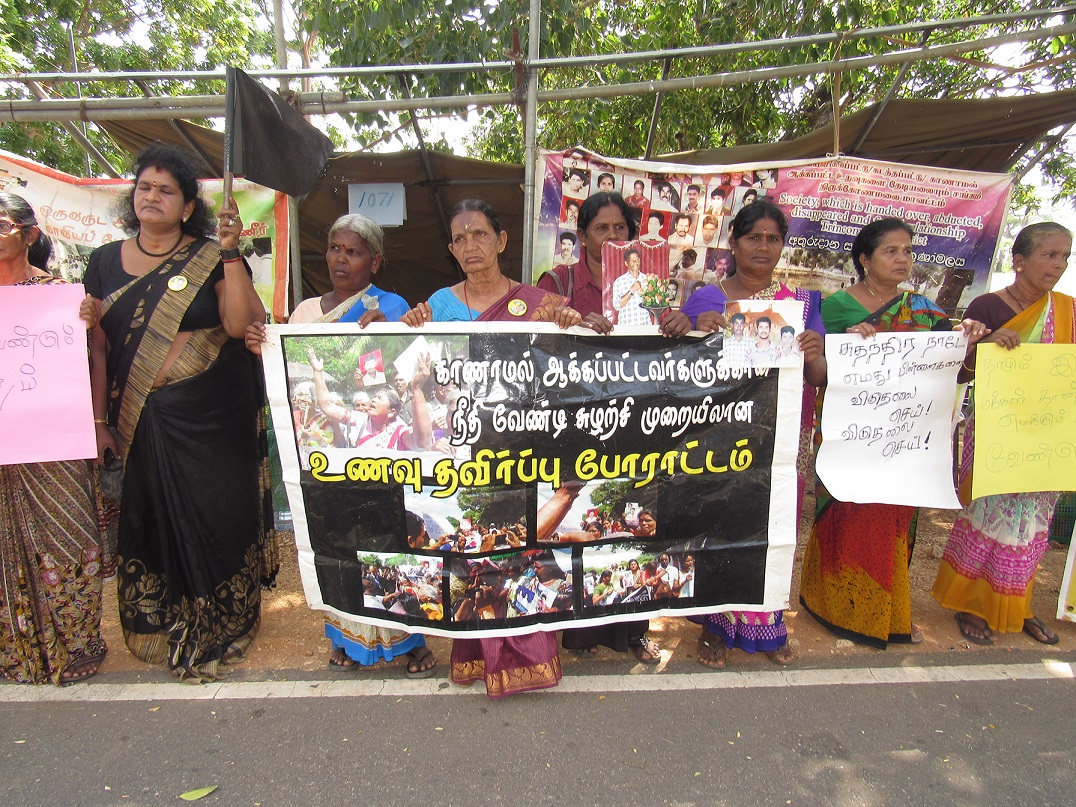 Tamil families of the disappeared in Trincomalee raised black flags this morning, as they continued their protest demanding international investigations into the whereabouts of their forcibly disappeared loved ones on Sri Lanka's Independence Day.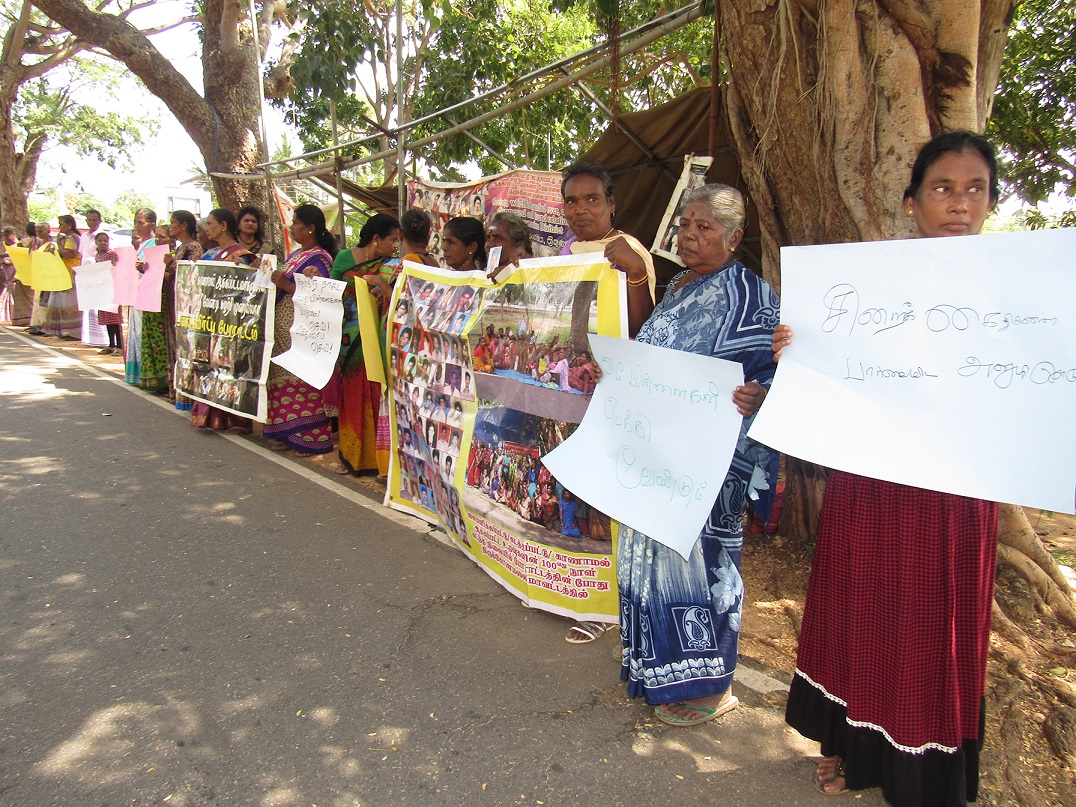 The families have been staging continuous protests across the North-East for over 1,000 days, as they continue to search for the disappeared.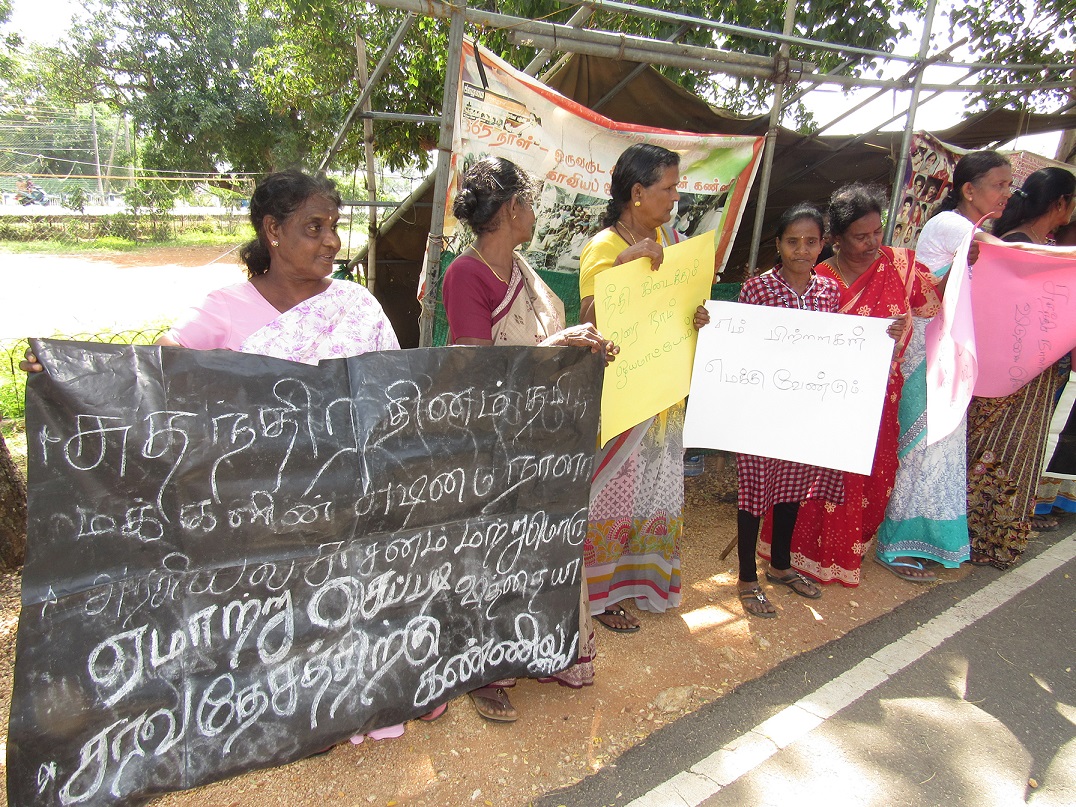 The raising of black flags comes in line with Tamil protests across the North-East, whilst the Sri Lankan government celebrated its Independence Day.