02 March 2020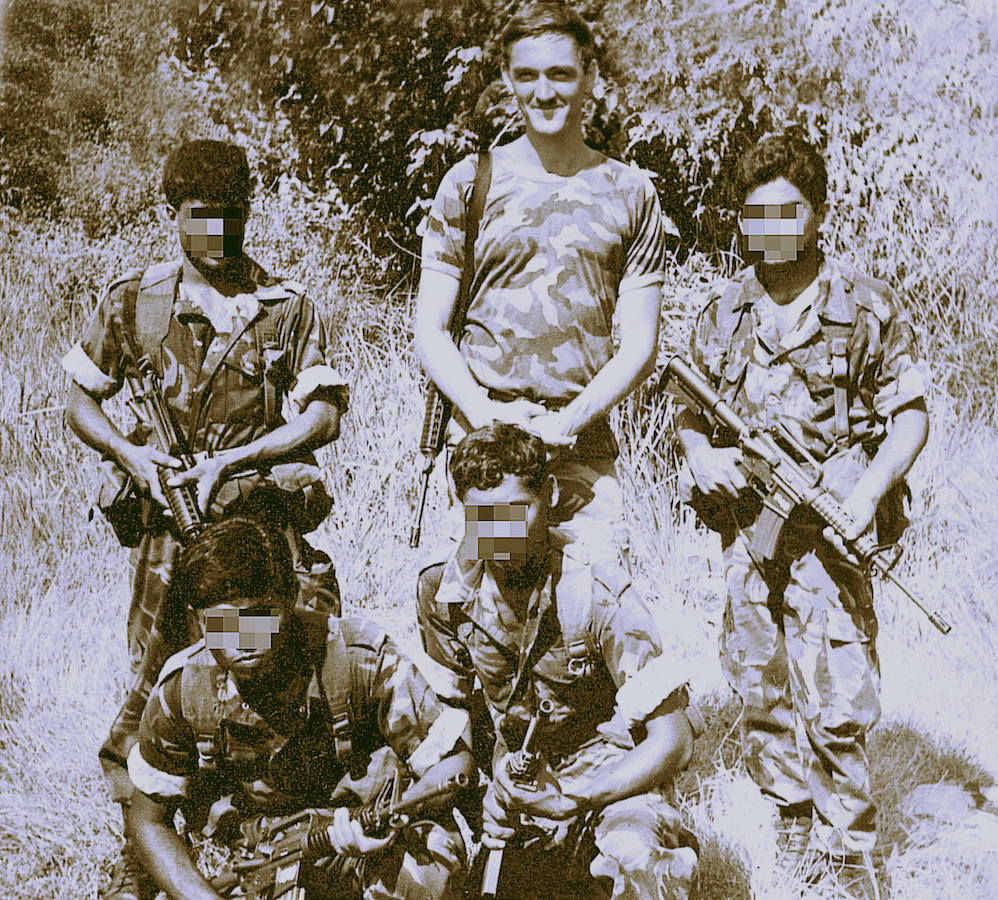 Phil Miller was a student in university when he first heard the name 'Keenie Meenie Services'. 
"It was about 2010, 2011," he told the Tamil Guardian in London. "I was involved in visiting asylum seekers in immigration detention centres." Miller had spoken to Tamils who fled Sri Lanka, but faced an uphill battle in the United Kingdom, where British authorities were still attempting to deport them. "The Home Office was saying it was safe to send Tamils back," he said. "And after the first few deportations, reports emerged that Tamils were being arrested upon arrival and tortured." 
"So that got me thinking - why is the UK government sending people to be tortured when supposedly we are a country that respects human rights and opposes torture?" From conversations that he had with activists and asylum seekers themselves, the name 'Keenie Meenie Services' or 'KMS' began to crop up.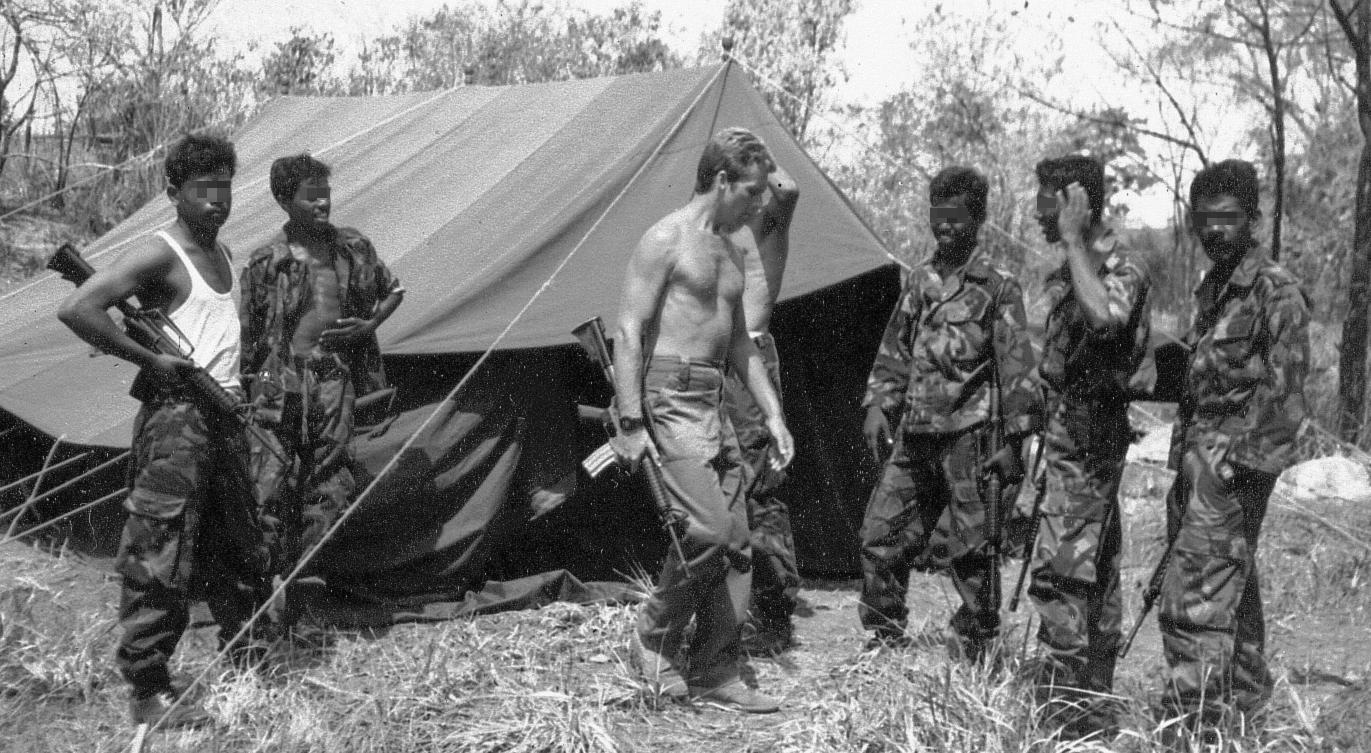 The company, which Miller documents in his new book 'Keenie Meenie: The British Mercenaries Who Got Away with War Crimes', was formed by former Special Air Service (SAS) veterans turned mercenaries, who went on to effectively set up Sri Lanka's Special Task Force (STF). The military unit gained notoriety in Sri Lanka, accused of committing egregious mass atrocities. Not only were Keenie Meenie employees involved in training Sri Lankan troops, but foreign helicopter pilots accompanied their Sri Lankan counterparts as they conducted missions, as well as massacres.
Miller, who travelled to the Tamil North-East as part of his research for the book and met with Tamils who survived massacres from that period, spoke about how for many, the wounds are yet to heal.
"We were going to places often quite near to what the Sri Lankan authorities now mark as tourist destinations," he said. "Places in Trincomalee, some of the beaches there are kind of Lonely Planet destinations - but we were doing these harrowing interviews with widows who had lost 10 members of their families to the STF, doctors who treated torture victims. It's just a world away from what is being marketed as this tourist destination."
"That's daily life for people in the North-East."
Even for some KMS employees, the atrocities they witnessed and partook in left searing memories.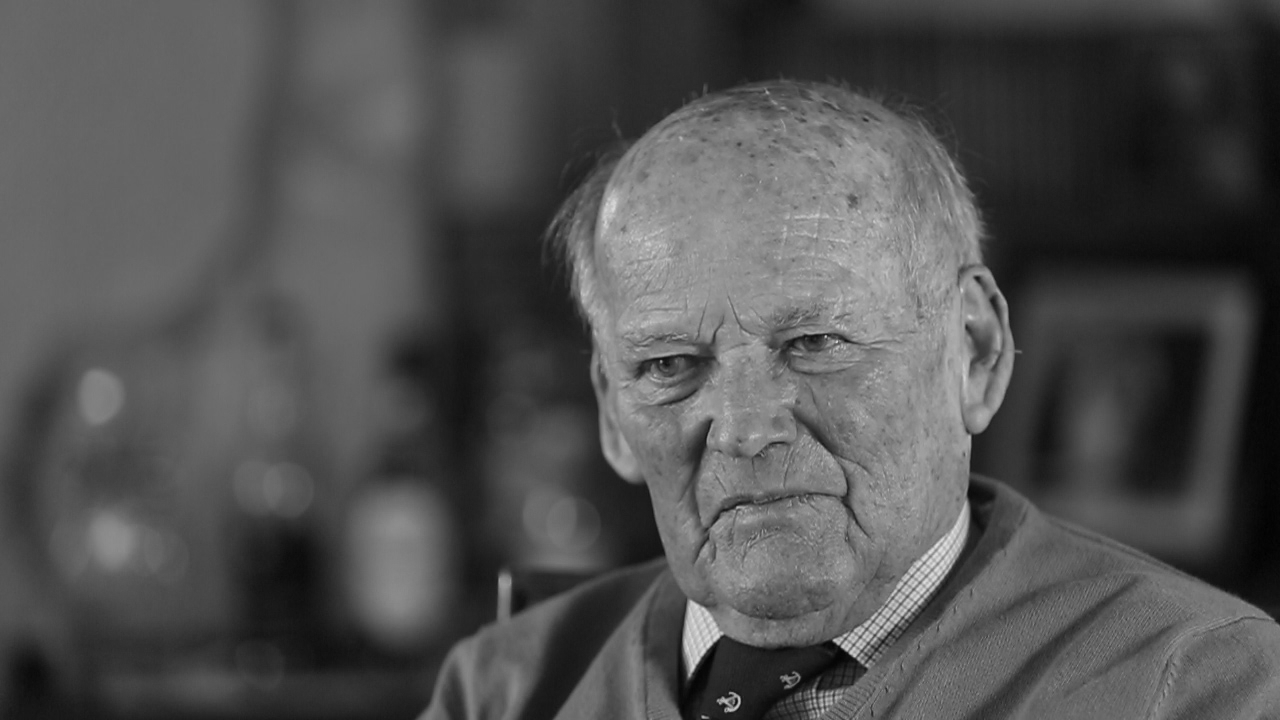 "One of the KMS pilots was traumatised by what he had done and he describes in detail some of these massacres," said Miller, who conducted years of research to write the book and collected testimonies from former KMS employees. "He says he reached a point where he realised to beat the Tigers the whole village will have to be blown away, and anything that moves is in season."
"When you've got the declassified files and the affidavits from the priests, you can work out which massacres he's referring to and match it up, and also juxtapose the Foreign Office's reaction to that."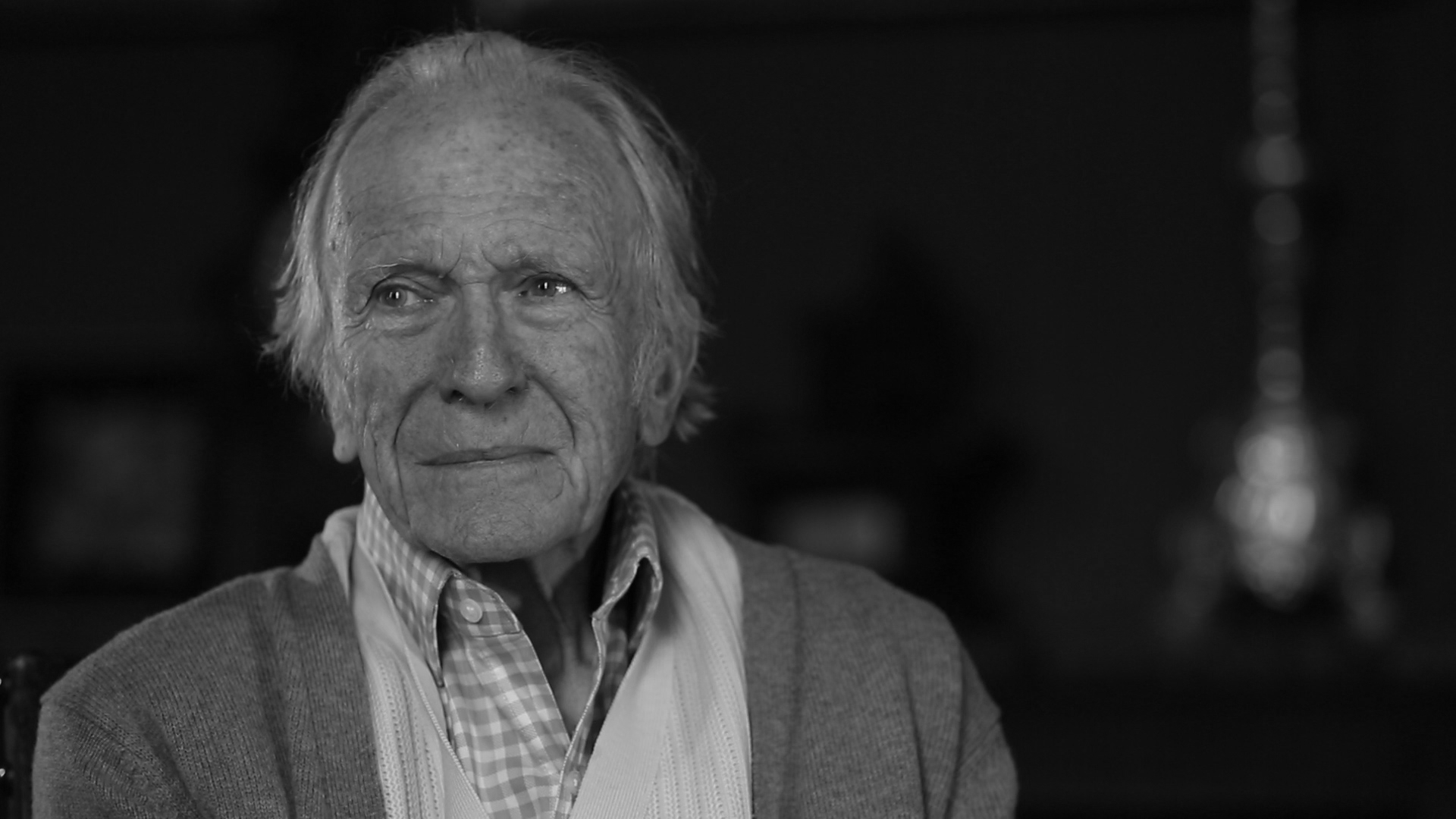 Indeed, as Miller reveals through uncovering declassified files from the National Archive and Freedom of Information requests, the UK Foreign Office was not only aware of KMS activities in Sri Lanka but it also seemingly encouraged their presence on the island.
The years of research and the resulting book is "important in terms of understanding the history of the conflict and Britain's role in it," he said.
"I kind of realised that if you understand the 1970's and the 1980's, up until the IPKF time, then you can really understand the middle and end of the conflict and what has happened since. Because you see particularly how the international powers behave and what they say in private about what their interests really are and where their red lines are drawn."
"You also see the dynamics internally in Sri Lanka, between different Tamil groups, but also with the Muslims in the East and how there was a conscious effort to divide the Eastern Province, which we see the outworking of now very starkly. And the lengths that the Sri Lankan forces would go to in terms of the atrocities that they would carry out, early precursors of what you later saw in Mullivaikkal and the No Fire Zones." 
"You kind of see these patterns early on," he added. "You can see the early signs of where this was going and Britain's role in stoking this up through Keenie Meenie."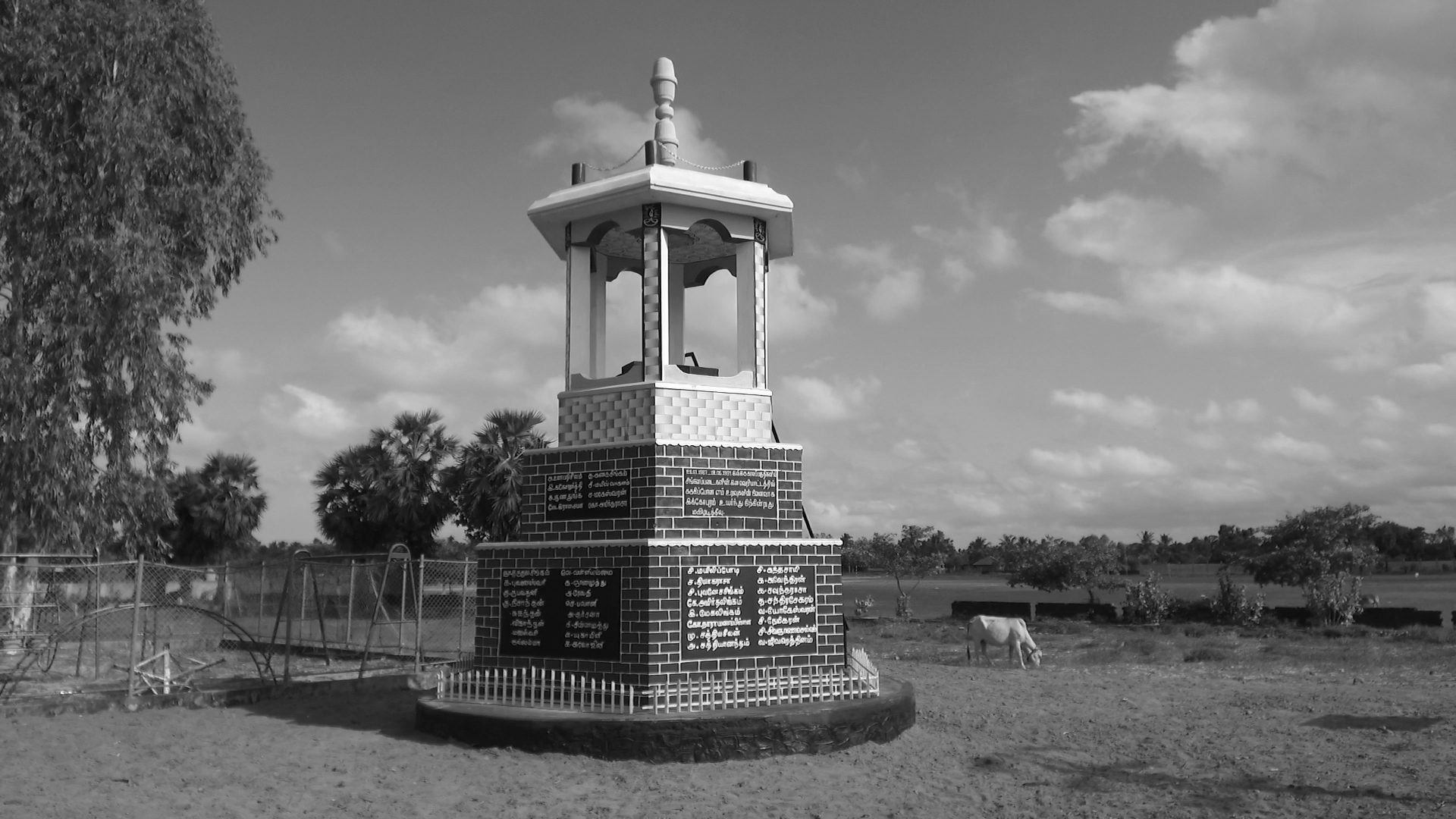 Indeed, Britain's role in the conflict has concerned many, with Tamil diaspora groups recently calling on the Foreign Office to "investigate and report" on the allegations of crimes against Tamil civilians committed by British mercenaries. 
Tamils in the North-East were equally as disturbed, commented Miller, stating "they were very angry, often". 
"We spoke to Father Joseph Mary, a priest in Batticaloa, and his colleagues had been involved in doing all these affidavits and missing peoples reports that were sent to the British High Commission. And the declassified files show the British governments reactions to these affidavits, and they talk about things like "Oh we have to be careful that this could be Tamil propaganda". So I put that to him and he was furious. He said to me "Actually it's the British government who is doing propaganda for the Sri Lankan forces and for Keenie Meenie"." 
"It was very raw," Miller continued. "Some of the widows said that there should be compensation and the British government should come here and see the impact of what the mercenaries had done."
"Old habits die hard," he added. "And I think the foreign office and the MoD (Ministry of Defence) if you look at the staff in these institutions, they only really know one modus operandi. When they want to buttress their relationship with what they see as an ally, giving military and police assistance, and arms sales are kind of the only playbook they know. They will keep doing that. The degree will depend on the intensity of conflict in Sri Lanka and how threatened their interests are. They will keep doing this."
Understanding these aspects of Britain's foreign policy is key, argued Miller. "Even when Britain did do something, like David Cameron going to Jaffna, it often seemed quite tokenistic and contradicted. At the same time, they would still be selling arms to Sri Lanka, or training Sri Lanka's police or deporting Tamils continuously. So I wanted to expose that hypocrisy but also help people to understand it."
"The book lifts the mask on British duplicity and shows particularly for a younger Tamil generation what the true motives of the British government have been and largely still are when it comes to Sri Lanka," he added. "I think it also shows how much can be done by Tamils living here. It's so easy to ask the British government to call on the UN to do something because that's just talk. Once it's called on the UN, that's all it does."
Instead, his research should be used to ensure Britain does more, Miller concludes.
"It's much harder to ask the British government to stop deporting Tamils, to stop selling arms to Sri Lanka, to ask British police to investigate the war crimes committed directly by KMS personnel or by troops that they trained."
-----
Read our review of 'Keenie Meenie - The British Mercenaries Who Got Away with War Crimes' here.
Photographs courtesy of Journalists for Democracy Sri Lanka (JDS) Lanka and Yardstick Films.
We need your support
Sri Lanka is one of the most dangerous places in the world to be a journalist. Tamil journalists are particularly at threat, with at least 41 media workers known to have been killed by the Sri Lankan state or its paramilitaries during and after the armed conflict.
Despite the risks, our team on the ground remain committed to providing detailed and accurate reporting of developments in the Tamil homeland, across the island and around the world, as well as providing expert analysis and insight from the Tamil point of view
We need your support in keeping our journalism going. Support our work today.
For more ways to donate visit https://donate.tamilguardian.com.