08 February 2020
Tamil diaspora groups have called on the Foreign Commonwealth Office (FCO) to 'investigate and report' on the allegations of crimes against Tamil civilians committed by British mercenaries. 
In a joint letter to the UK's Foreign Secretary, Dominic Raab, the groups highlight that a private British company, Keenie Meenie Services (KMS) was "involved in inflicting death and carnage to Tamils in Sri Lanka, and worse, enjoys impunity in this country."
"We call on the Foreign and Commonweath Office to spearhead an inquiry, without delay, to investigate and report on these allegations allegations against KMS personnel. The purpose of this inquiry and report should be to make recommendations regardining criminal and legal responsibility for crimes committed against non-combatants in the context of an armed conflict." 
The signatories were the British Tamil Conservatives (BTC), International Centre for Prevention and Prosecution of Genocide, People for Equality and Relief in Lanka (PEARL), Tamil Academic Journal, Tamil Coordinating Committee (TCC),  Tamils for Labour, Tamil Information Centre (TIC), Tamil Youth Organisation (TYO), Together Against Genocide (TAG), Transnational Government of Tamil Eelam (TGTE) and the World Tamil Historical Society. 
See full letter below: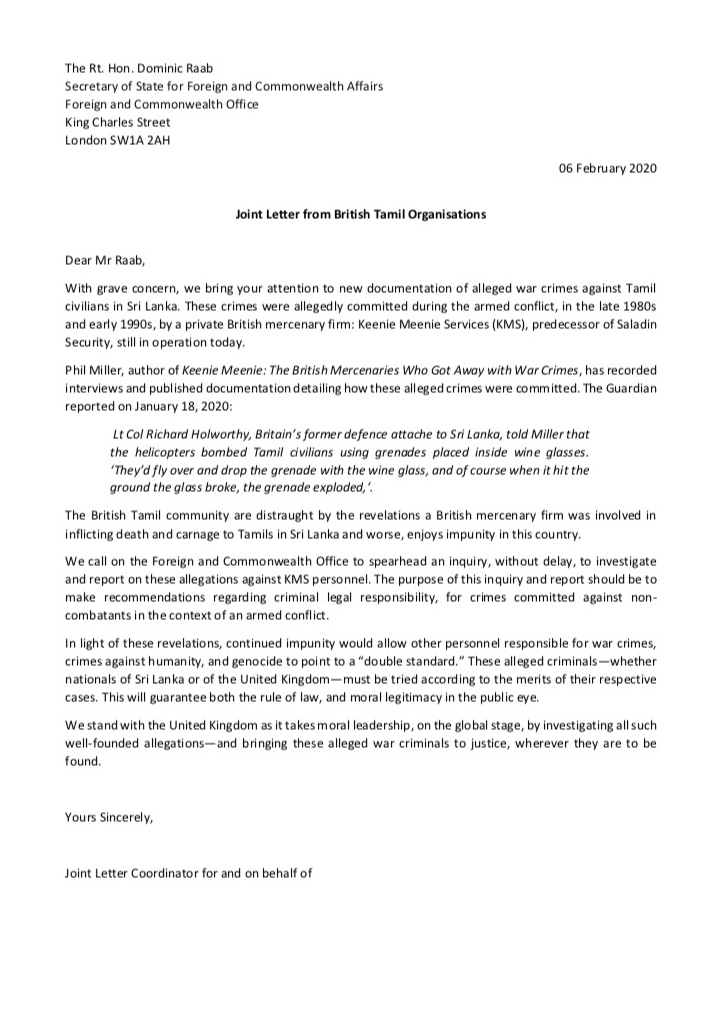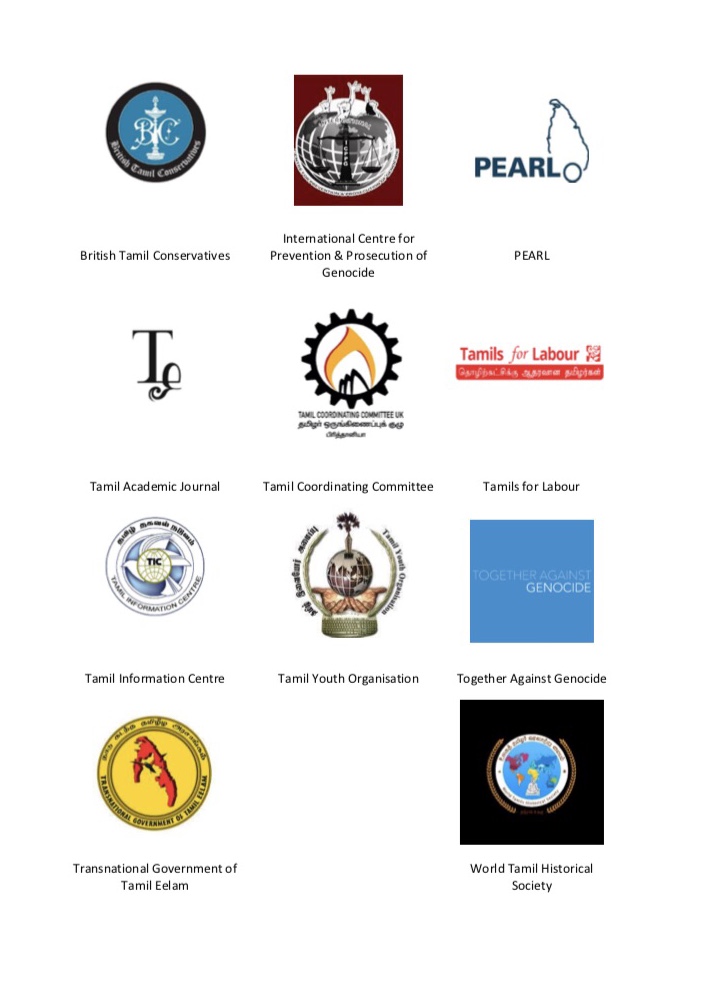 Phil Miller's recently released book, 'Keenie Meenie: The British Mercenaries Who Got Away with War Crimes', uncovers how a British mercenary company formed by ex-Special Air Service (SAS) veterans carried out highly controversial secret operations across the world, including in Sri Lanka. 
Read more: Review: 'Keenie Meenie- The British Mercenaries Who Got Away with War Crimes'