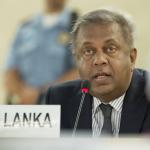 Mangala Samaraweera, a formidable figure in Sri Lankan politics who previously held several ministerial posts, passed away from COVID-19 at a private hospital in Colombo this week. News of his death was met with international tributes from senior political figures worldwide , including the United States, UK, Europe and India. Many of those messages mourned the loss of a man that came to espouse the type of liberal Sri Lankan politics that reverberated with those powers. His passing will therefore be a particular blow to longstanding Western efforts that seek active partners amongst the Sinhala Buddhist polity for the liberal order project.
This week the Sri Lankan government issued a gazette announcing the proscription of hundreds of Tamils and several diaspora organisations, in a move that has generated shock and outrage across the world. The announcement, which renews and broadens a previous 2014 gazette is designed to criminalise, intimidate and terrorise. It must be immediately condemned.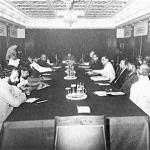 On the 13 July 1985, the initial draft of the Thimpu principles was read aloud during "peace" negotiations mediated by the Indian government. Whilst the supposed peace negotiations have themselves come under criticism as merely being a ploy by the Sri Lankan government to stall the armed conflict and rearm themselves, this was a defining moment in the Tamil liberation struggle. It was the first time that a coalition of Tamil political organisations had unanimously agreed on a set of basic principles which centred on the right to self-determination.