07 April 2019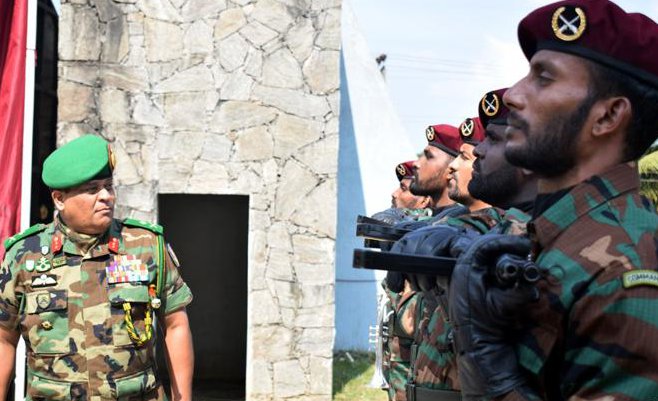 Sri Lanka has appointed its chief of staff of the army, Major General Shavendra Silva as the new colonel of the commando regiment, despite international calls for him to face a trial for war crimes and crimes against humanity. 
The appointment follows criticism of his elevation to chief of staff, the second highest position in the army. 
In her statement last month at the UN Human Rights Council (UNHRC), the UN High Commissioner for Human Rights, Michelle Bachelet, described his initial appointment as "a worrying development". 
In a 137-page dossier published earlier this year the International Truth and Justice Project (ITJP) said there was "more than enough evidence" to suspend Silva and charge him with war crimes and crimes against humanity. 
The dossier detailed several of the crimes Silva oversaw as commander of the 58 Division during the armed conflict, including attacks on hospitals, the use of white phosphorus and cluster munitions, summary executions and sexual violence.
"Many successful cases at international tribunals or the International Criminal Court had less to work with. There is now no excuse for this man to remain as number two in the Sri Lankan Army; he must be suspended immediately and a criminal investigation instituted," ITJP executive director, Yasmin Sooka said. 
Read more: ITJP releases dossier of evidence of Silva's crimes