02 February 2019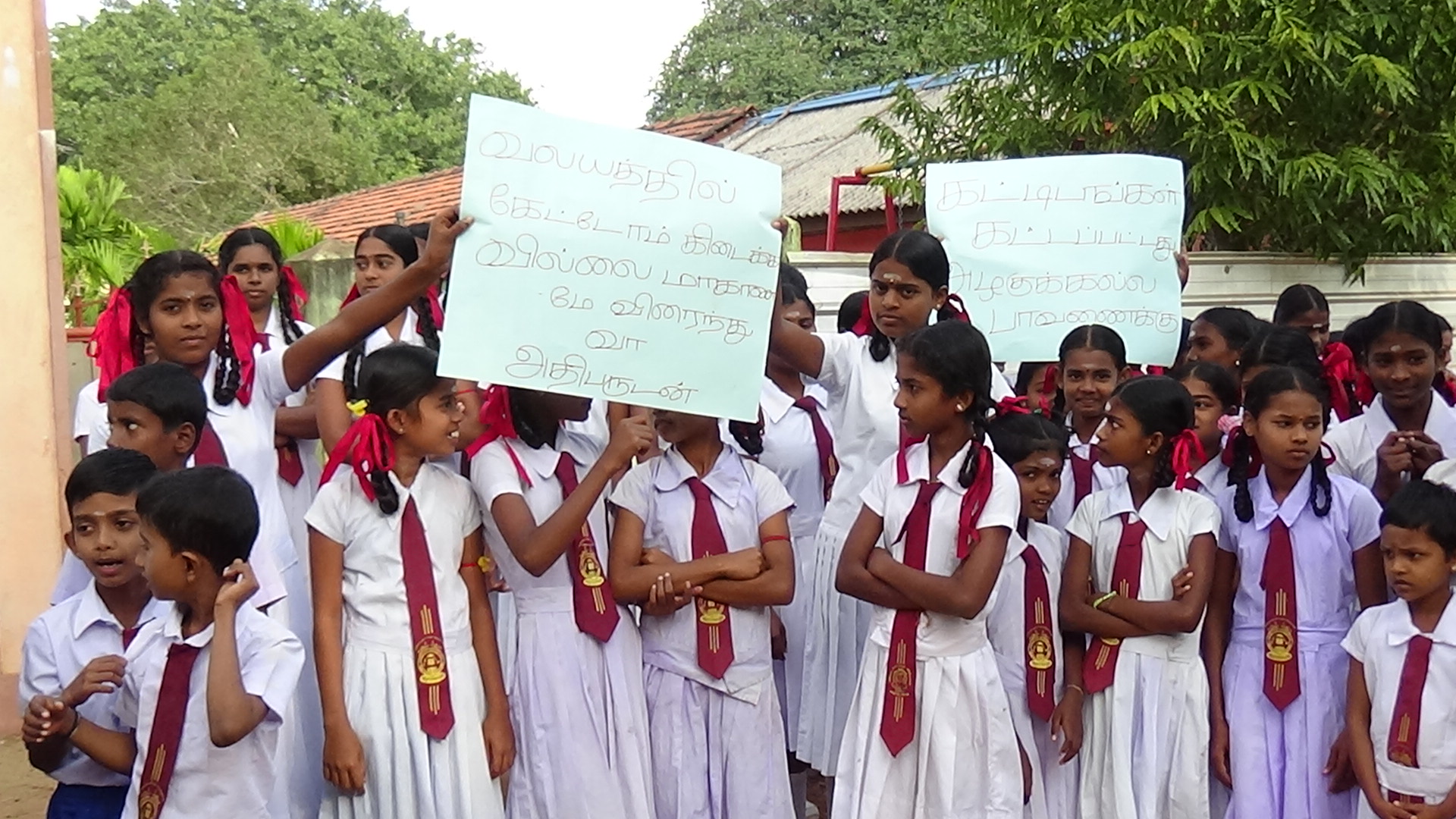 School students in Vavuniya protested on Monday against the authorities' failure to appointment a principal to the school, despite repeated requests citing the negative impact on student education. 
Parents and alumni of Chinna-adampan Bharathi Vidyalayam joined students in their portest, which took place outside the building before school began.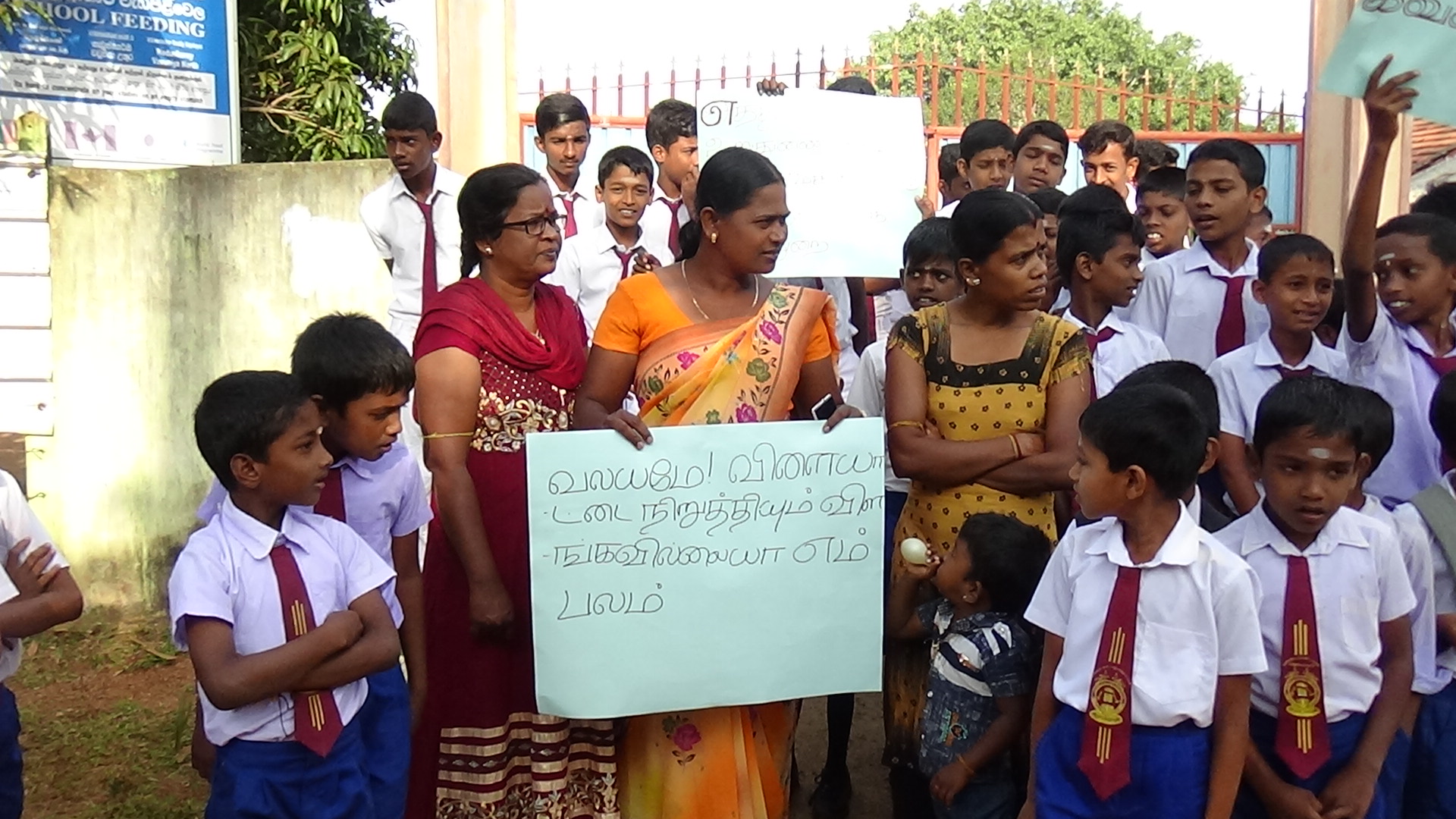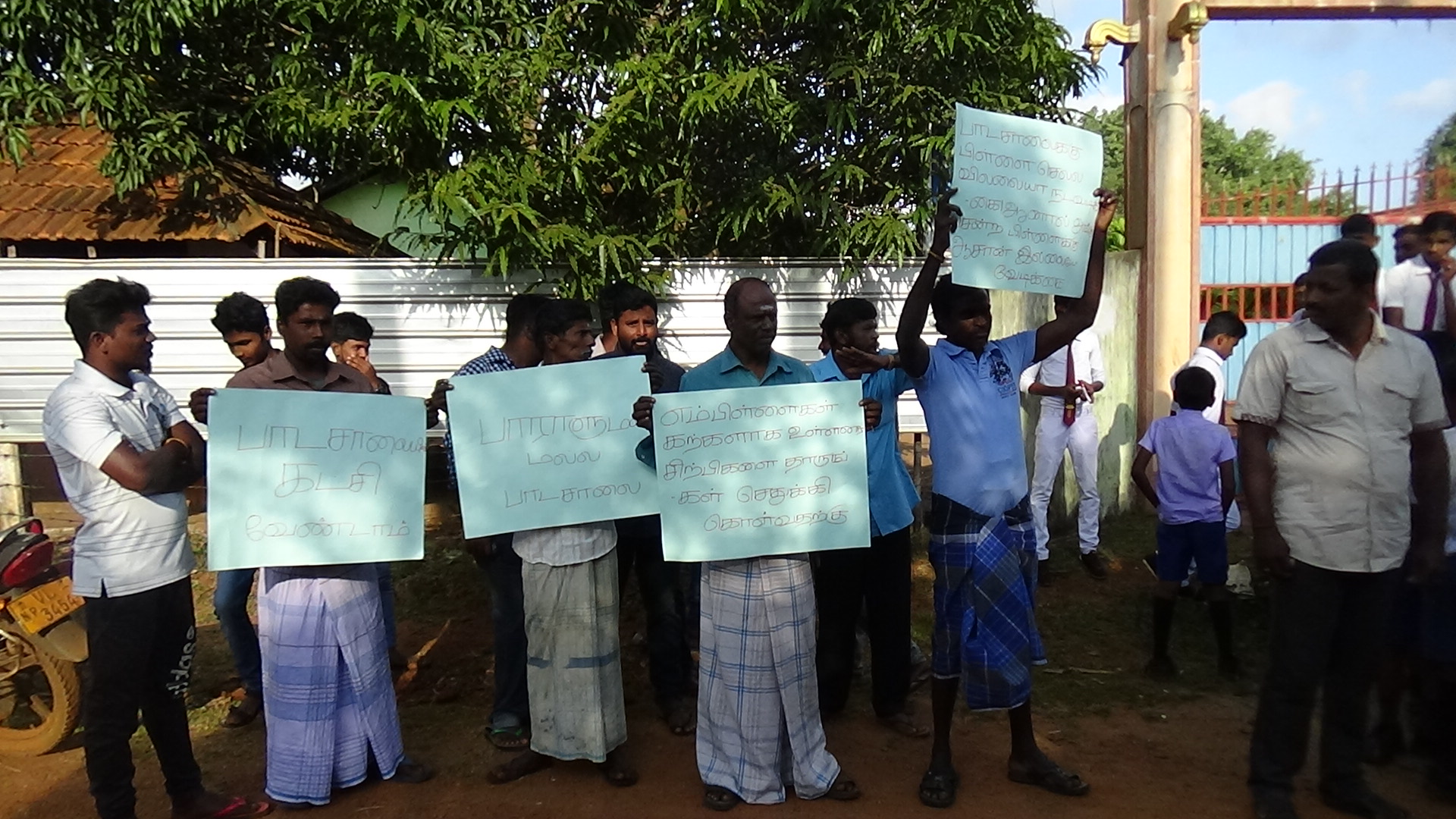 The protest ended after officers from the North Educational Zone held discussions with parents and students, and promised to appoint a principal within 1 week.