09 March 2019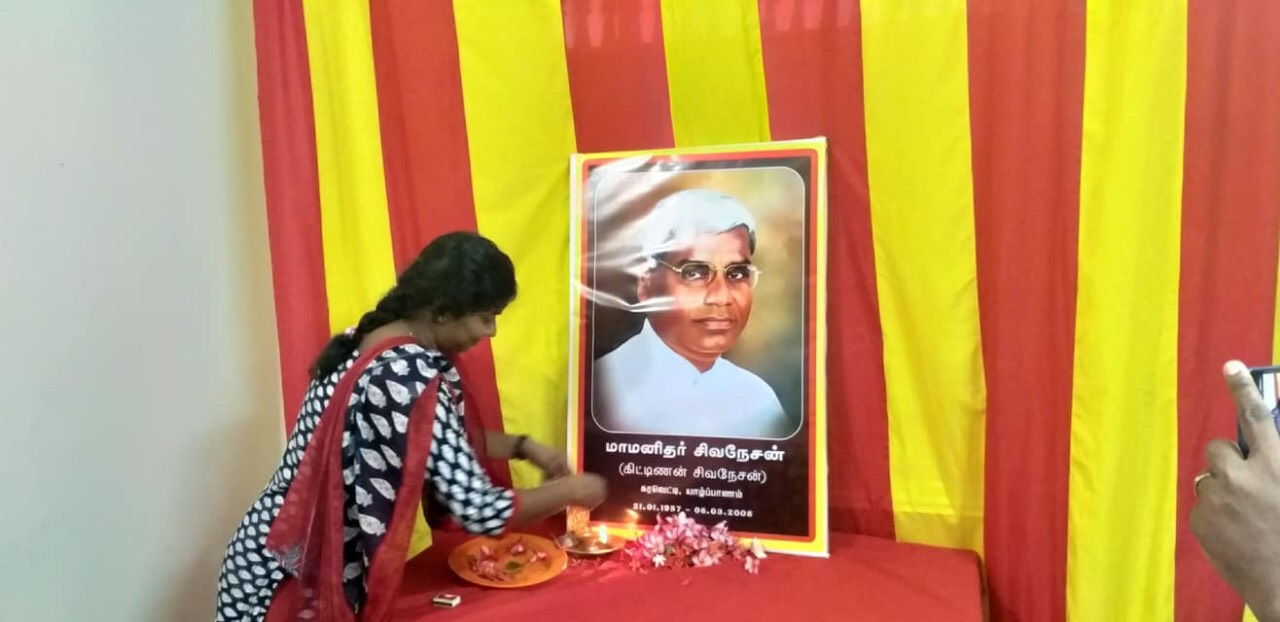 Marking the 11th anniversary of the assassination of the Tamil MP K Sivanesan, Tamil National People's Front (TNPF) held a commemorate event on Wednesday remembering his life. 
Sivanesan, a member of the Tamil National Alliance (TNA) was travelling from Colombo to Mullaitivu when he was killed by a long-range reconnaissance patrol (LLRP) in Mankulam on March 6, 2008. 
The LTTE leader, V Prabhakaran posthumously conferred the title of 'Maamanithar'.