The TNA leader and Opposition leader R. Sampanthan visited families of the disappeared in Kilinochchi, on the 143rd day of their protest on Wednesday.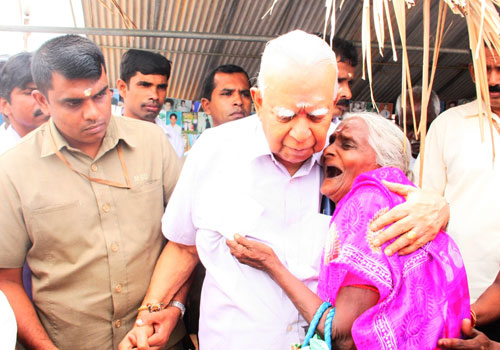 Photograph: Seithy.com
Mr Sampanthan said that he and his party are pushing the Sri Lankan government for a solution to the disappeared issue.
"I speak very sternly with the President and Prime Minister, I said my people need an answer. They said to wait just a little longer for answers," Virakesari quotes the party leader as saying.
"Let us all pray to God that the missing persons issue, settlement issue, and all the people's issues are resolved."