16 September 2019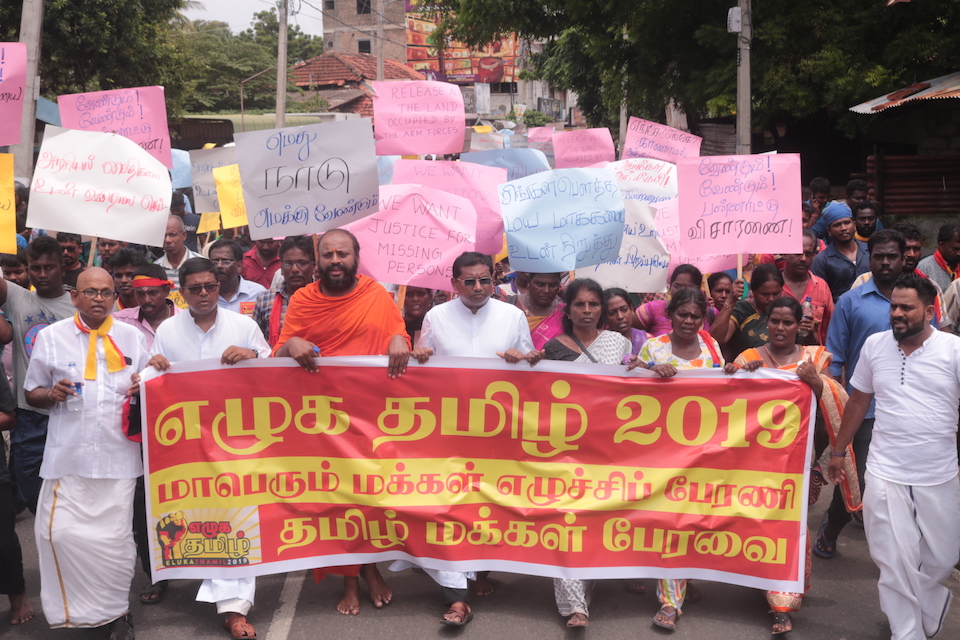 Thousands of Tamils joined the 'Ezhuka Tamil' rally in Jaffna this morning, demanding justice for the Tamil people and an end to Sri Lankan oppression of the North-East.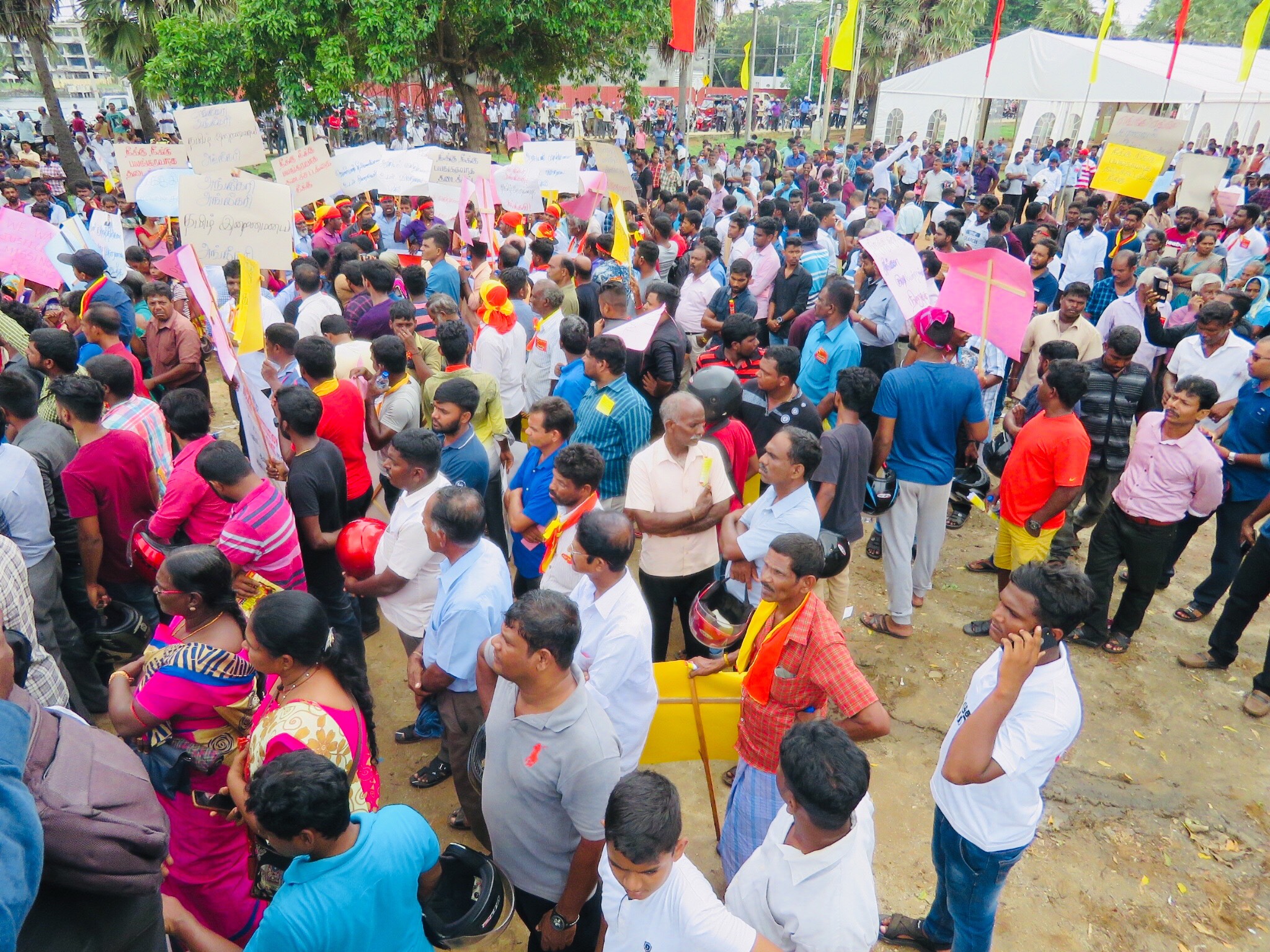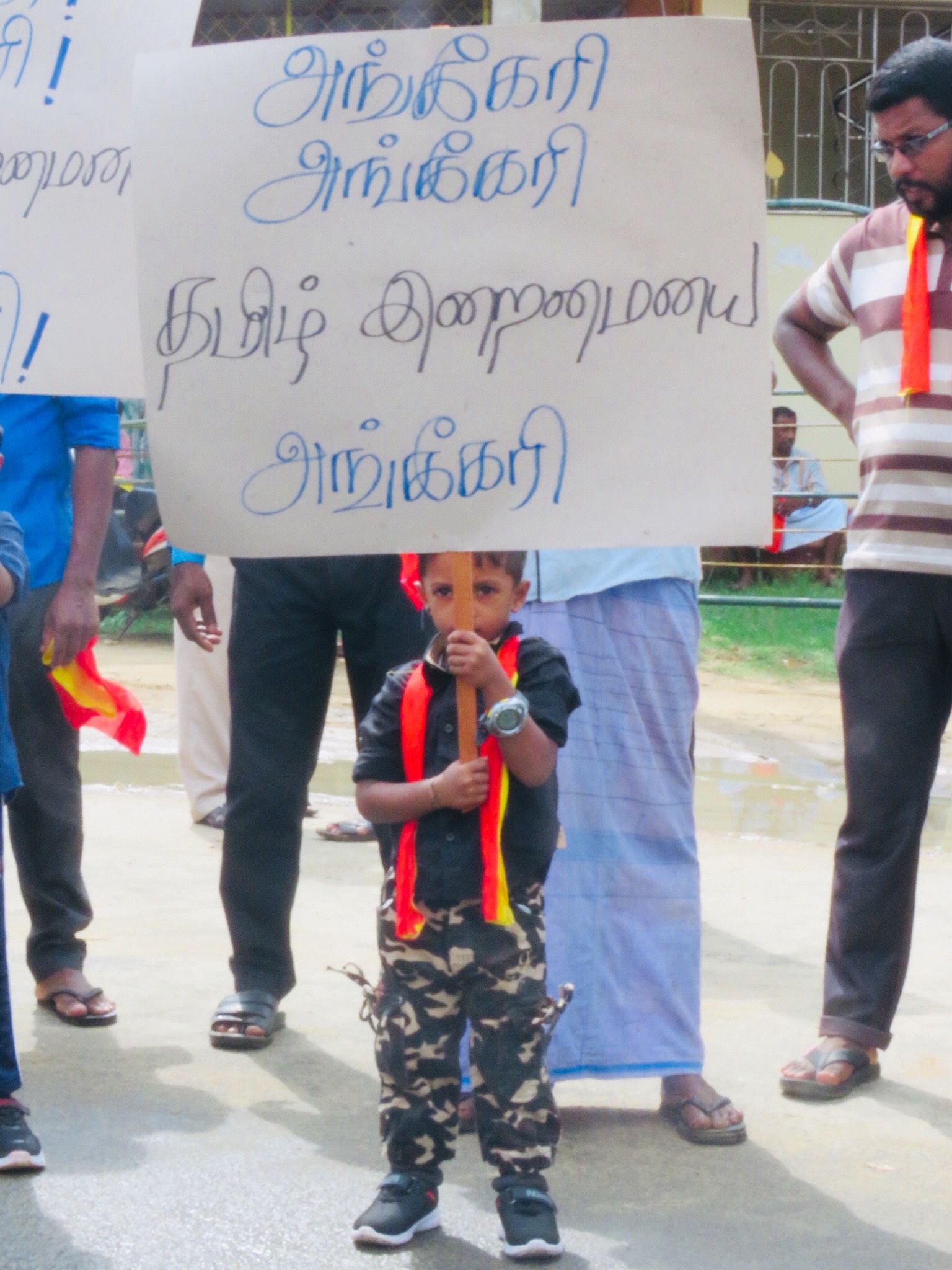 Crowds joined the rally which took place through the normally busy Jaffna town, with many businesses shut down in support of the protest.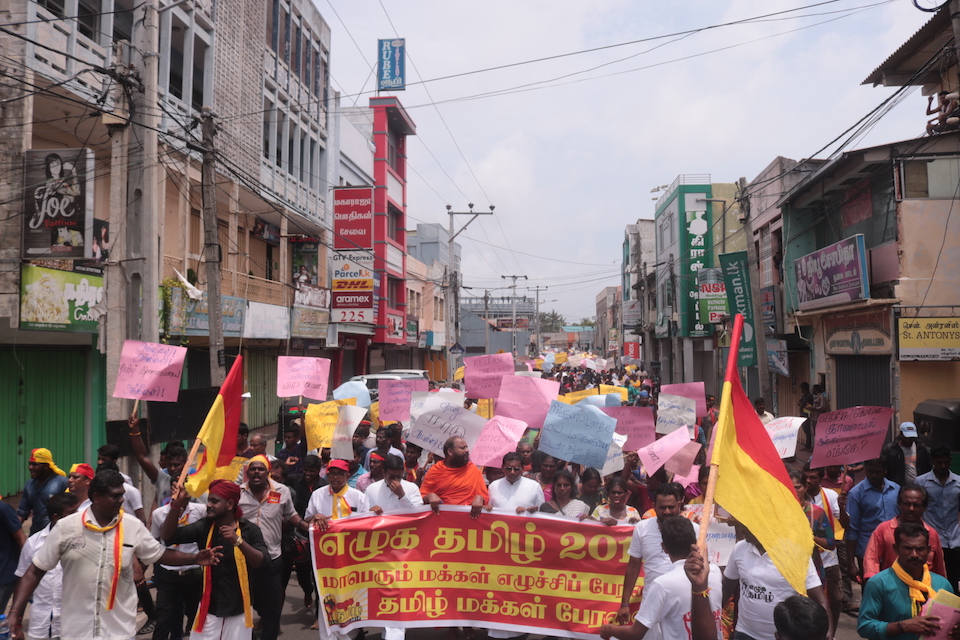 Organised by the Tamil People's Council and supported by trade unions, student organisations and civil society organisations, the rally laid out six core demands:
- Stop Sinhalese colonisation of the Tamil homeland

- Bring Sri Lankan war criminals to face international justice

- Release all Tamil political prisoners

- Take immediate steps to conduct an impartial, international investigation into enforced disappearances

- Stop the militarisation of Tamil areas

- Take steps to resettle all those displaced due to war in their original lands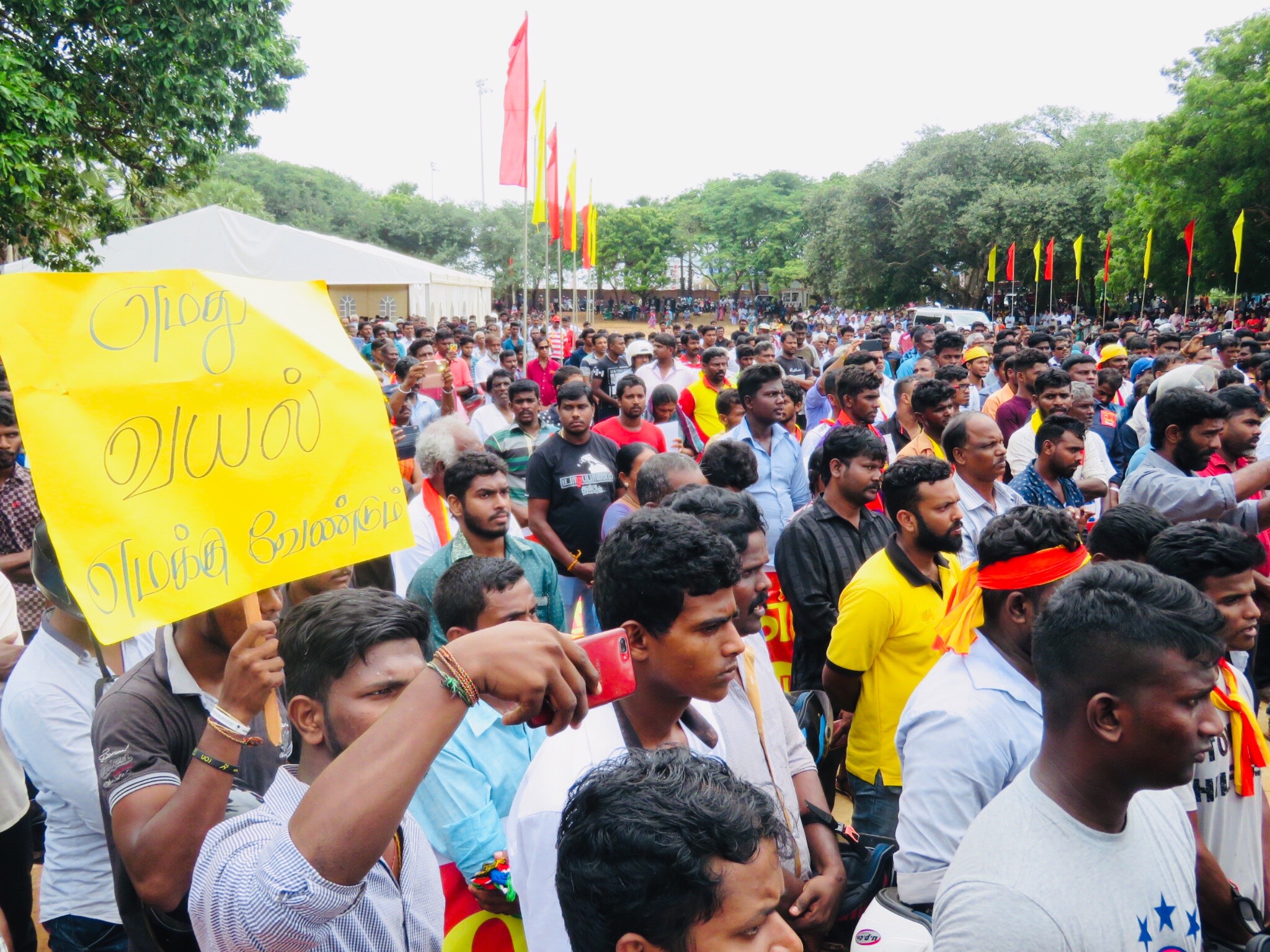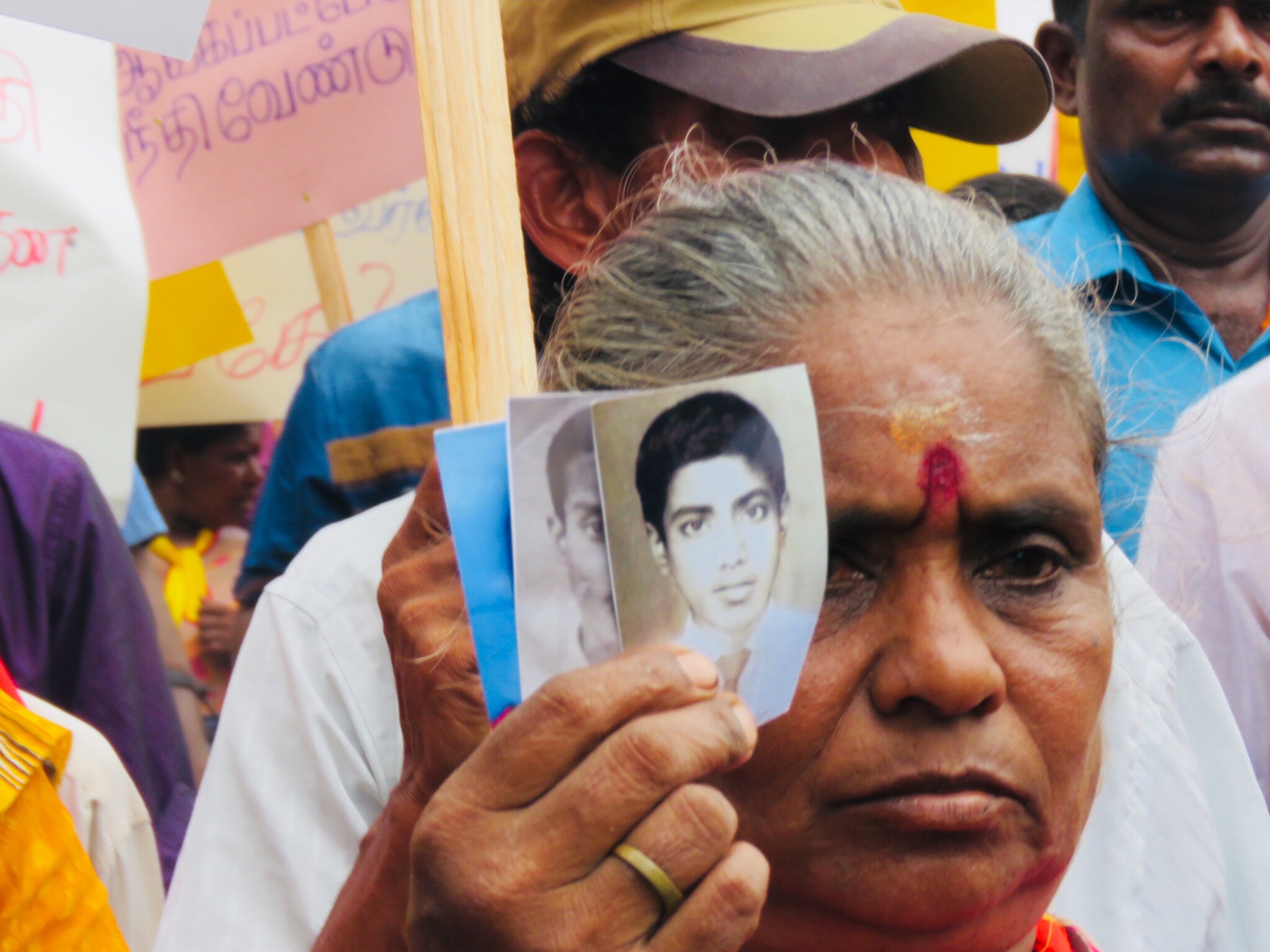 Families of the disappeared, holding photographs of their forcibly disappeared loved ones, were amongst those who joined the rally as it made its way towards the Muttraveli grounds in Jaffna.