07 August 2018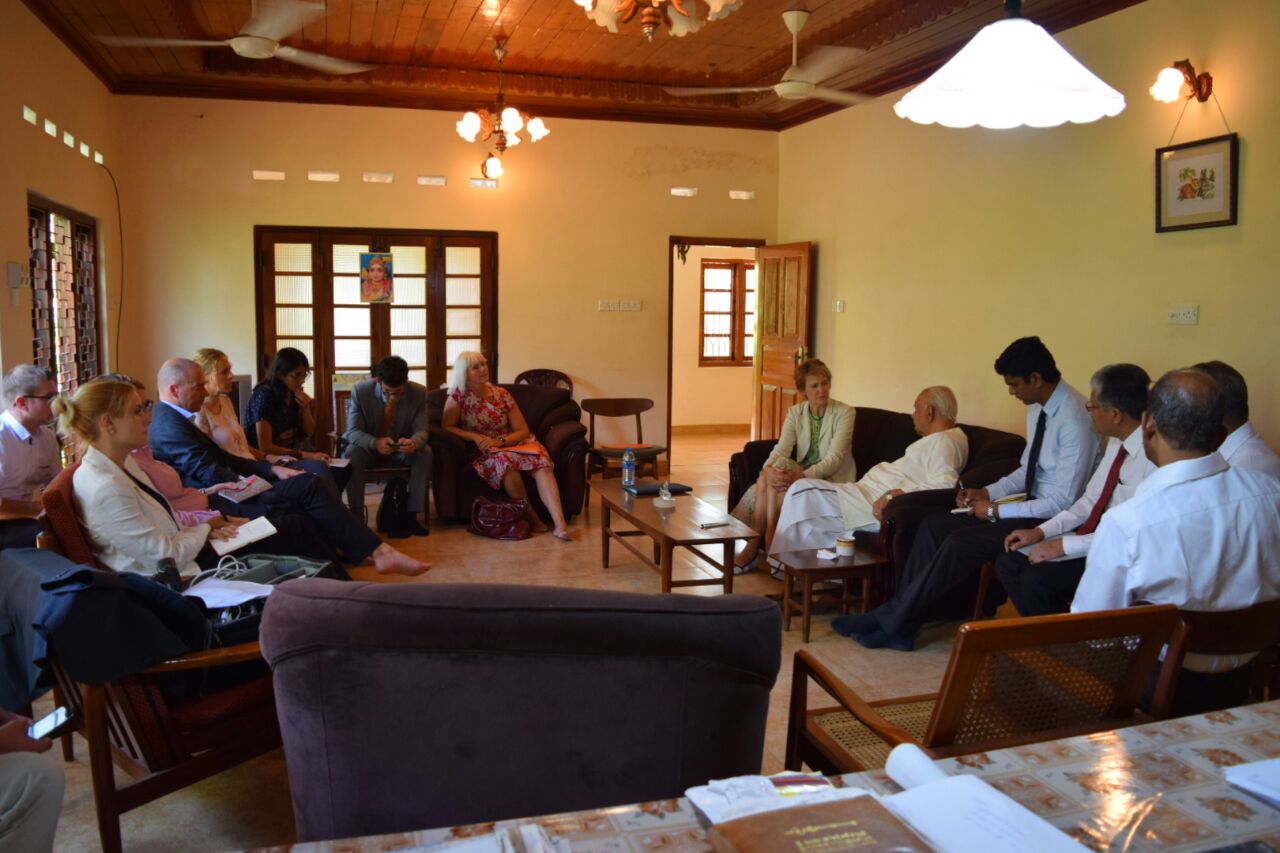 Switzerland's Federal Councillor for the Department of Justice and Police, Simonetta Sommaruga met with the leader of the Tamil National Alliance (TNA), R Sampanthan on Tuesday. 
The meeting held in Trincomalee is part of a four day visit of Ms Sommaruga, where she will review progress on reconciliation and strengthening rule of law. 
"She is keen to see for herself Switzerland's activities in various areas such as reconciliation, dealing with the past and strengthening of the rule of law in the country," the FDJP said in a statement prior to her visit. 
Meeting with Sri Lanka's interior minister yesterday, Ms Sommaruga signed a Memorandum of Understanding on a migration partnership.