17 April 2018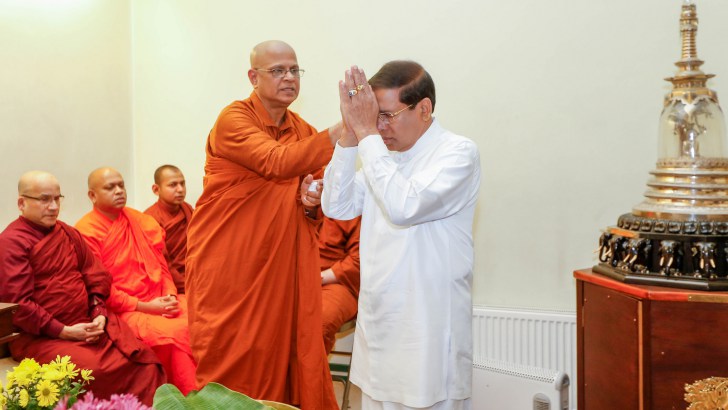 Sri Lanka's President Maithripala Sirisena visited a Buddhist vihara in London, as the first official stop in his trip to the country.
Mr Sirisena took part in a religious ceremony where the Chief Sangha Nayaka of Great Britain anointed oil on his head to invoke blessings on the Sri Lankan president.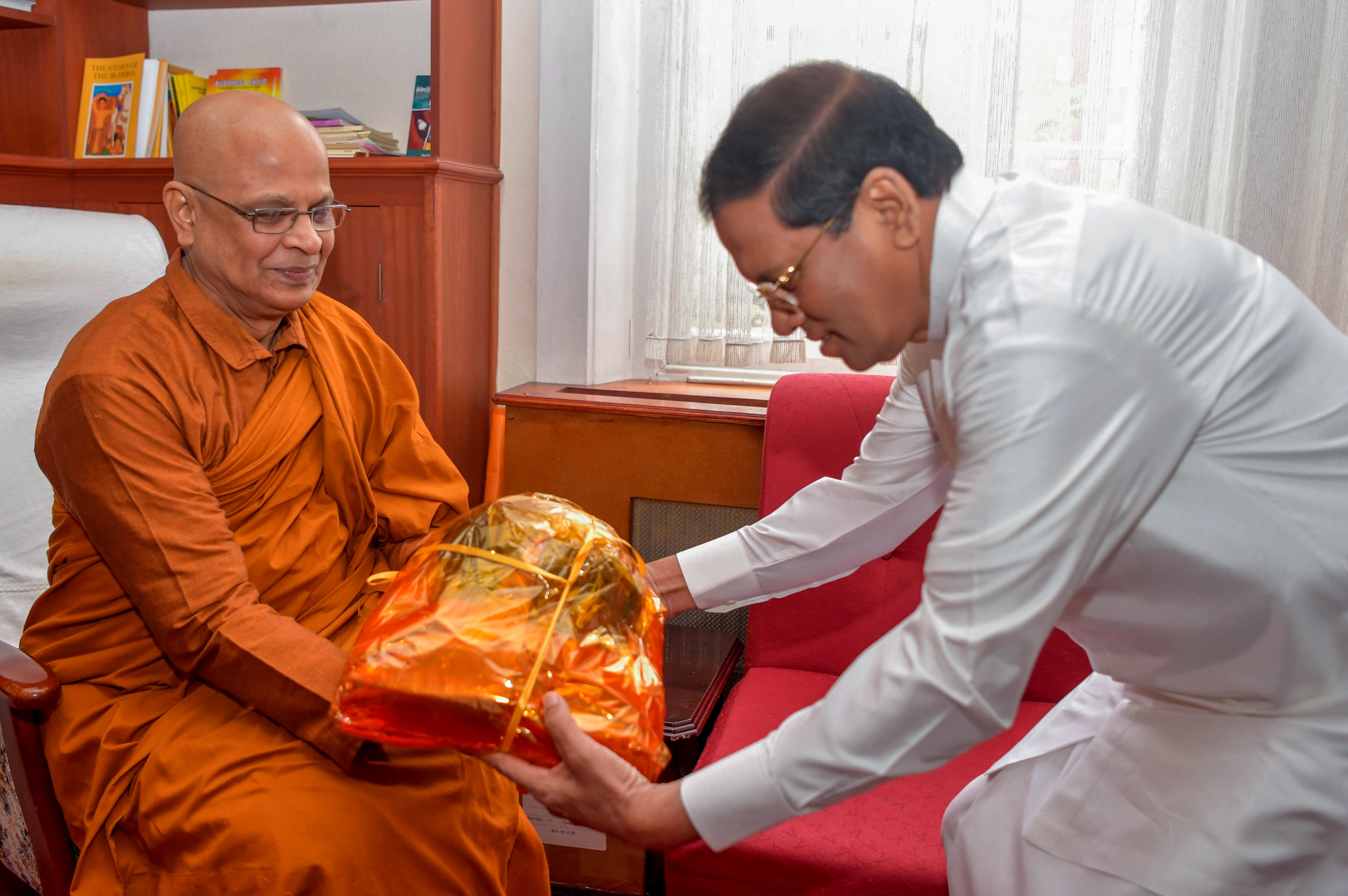 He was accompanied by a delegation that included Sri Lankan minister Nimal Siripala de Silva.
Mr Sirisena is in the UK part of a trip to attend the Commonwealth Heads of Government Meeting (CHOGM) in London. With him is Sri Lanka's Foreign Minister Tilak Marapana and a business delegation from the island.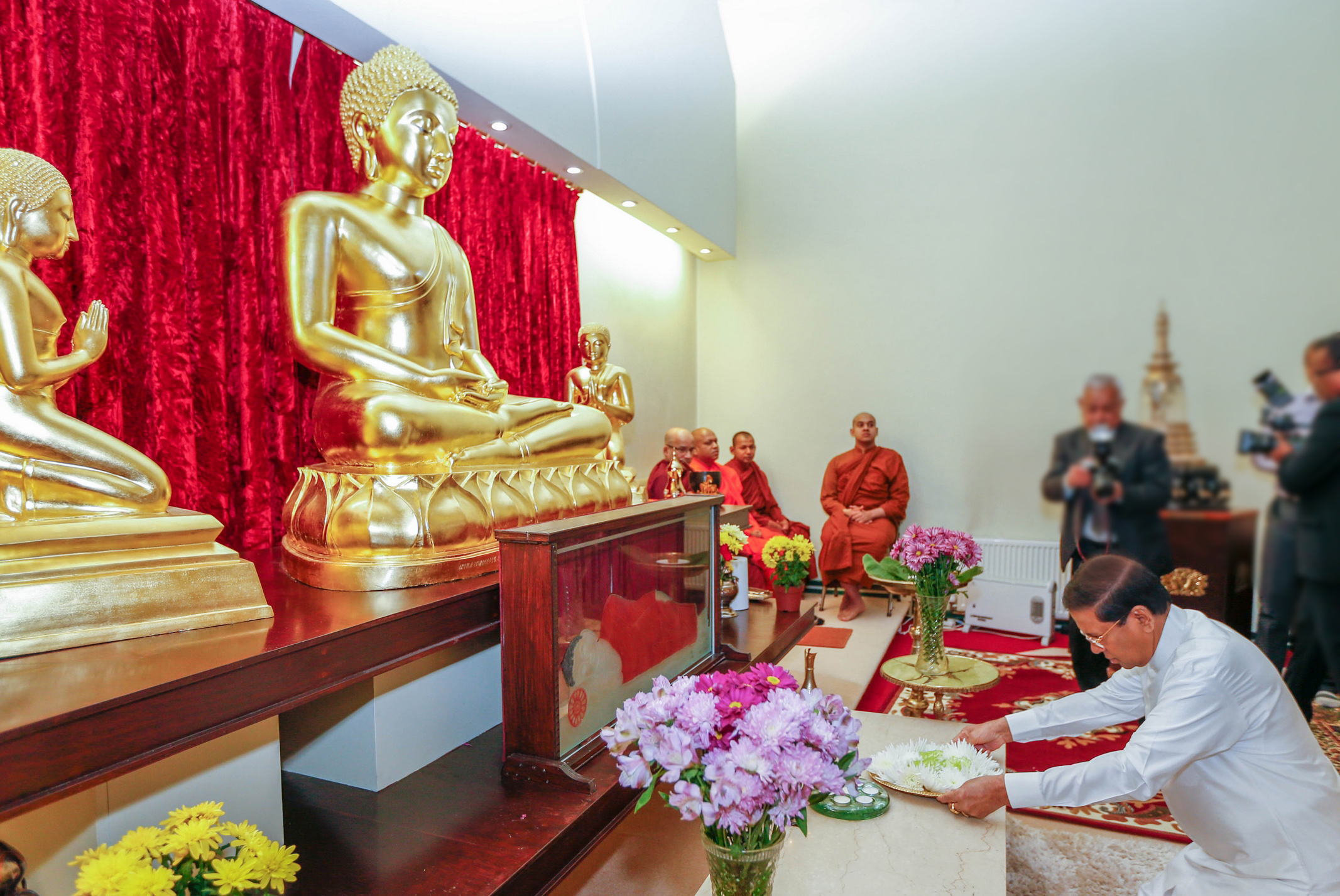 Hundreds of British Tamils also demonstrated against the presence of Mr Sirisena at Commonwelath Day events when he was in the country in 2015, and are set to protest again for this trip. During his 2015 visit to the UK, Mr Sirisena me with then British Prime Minister David Cameron, who said that meaningful engagement with the OHCHR Investigation in Sri Lanka is central to continued support from the UK. Writing in the Tamil Guardian at the time, British Prime Minister David Cameron reiterated his commitment to ensuring those responsible for war crimes in Sri Lanka are held accountable and said he would press the Mr Sirisena, to deliver on his commitments.