12 April 2019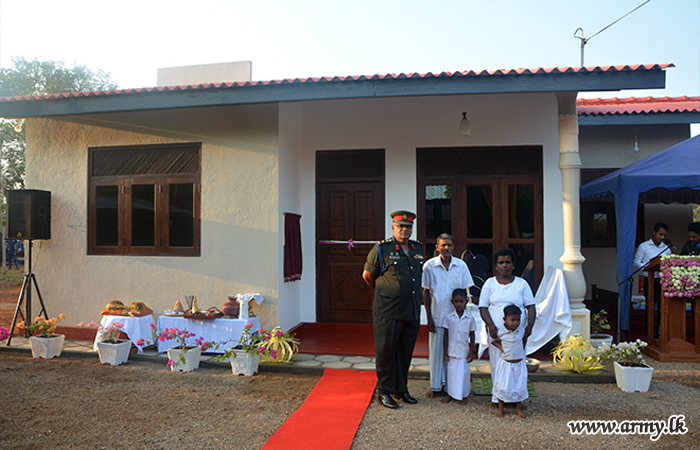 The Sri Lankan military announced that it had constructed houses in at least two Sinhala settlement villages in the North-East, as the militarised colonisation of the Tamil homeland continues.
According to an official military website 7 Sri Lanka Sinha Regiment and CES troops constructed a house at the Sinhala settler village of 'Selalihinigama' in 'Bogaswewa', formerly the Tamil village of Kokkachaankulam.
See this from Groundviews on the settlement, which was created in 2013.
"In February, 2013, a new settlement of approximately 2500 Sinhala families (about 6000 people) from the South, were settled in the former Tamil village of Kokkachaankulam (now divided into new settlement villages renamed in Sinhala such as, Bogaswewa 1 & 2, Namalgama, Nandimithragama, Selalihinigama etc.,) located in the Vavuniya North DS division. The new settlement was inaugurated by  Namal Rajapaksa, member of parliament and the President Mahinda Rajapaksa's eldest son, a few Buddhist monks and facilitated by the military. This 3000 acres settlement is now unofficially referred to as "Namalgama". New Buddhist statues were constructed and a Hindu Temple for Lord Vinayaka was demolished, without a trace."
See more here.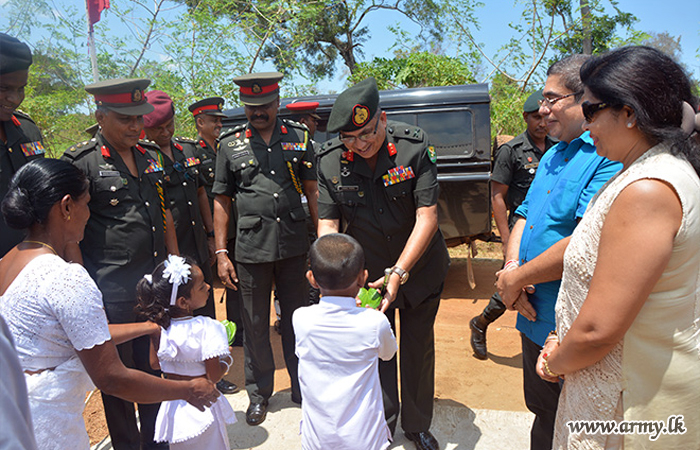 The military also announced that it had constructed another house in the settlement of Konketiyawa, another village in the Sinhala-named 'Weli Oya' or Manalaaru in Tamil. The area has been subject to intense state sponsored colonisation projects for decades, with the government accused of attempting to alter the demographics of the region.
Local Tamils have spoken out against such colonisation schemes, which have repeatedly been cited as an ongoing grievance.