18 May 2020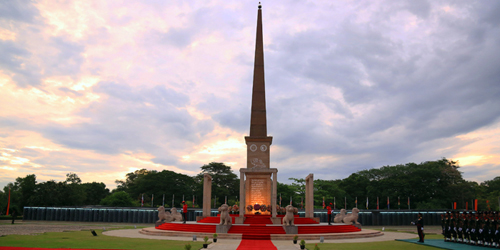 The Sri Lankan military announced that more than 14,000 soldiers are to receive "a record promotion bonanza" as part of the state's "National War Heroes' Day", which takes place as Tamils around the world commemorate the massacre of tens of thousands of civilians at Mullivaikkal.
Sri Lanka's military said that "National War Heroes' Day" is to be marked tomorrow with speeches from Gotabaya Rajapaksa and a helicopter dropping flowers on a monument in Battaramulla.
The announcement of the event comes as state forces attempted to halt Tamil commemorations across the North-East today.