19 October 2019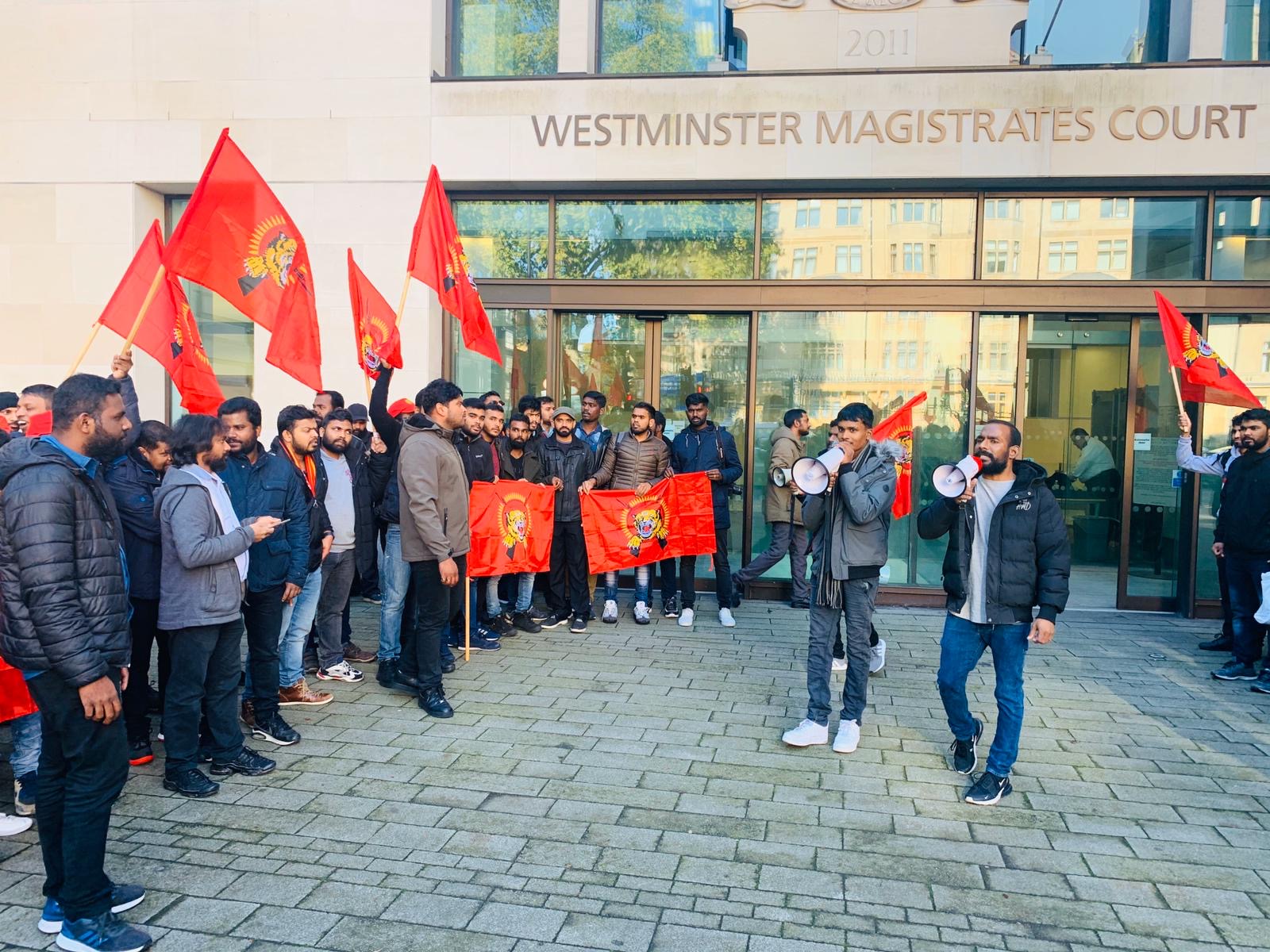 In response to the retrial of Brigadier Priyanka Fernando, which will be adjourned by the 19 November, Sri Lanka's Foreign Ministry has defended the Brigadier, maintaining that under the Vienna Convention on Diplomatic Relations of 1961, he is entitled to diplomatic immunity.
 
In a statement they said
"The Government of Sri Lanka continues to maintain that Brigadier Fernando as a diplomat who was attached to the Sri Lanka High Commission in London is entitled to diplomatic immunity as per the Vienna Convention on Diplomatic Relations of 1961. The Government of the UK has been requested to honour this obligation, which is reciprocal."
Whilst the hearing took place, dozens of Tamils gathered outside the Westminster Magistrate's Court, calling for the Brigadier to face justice.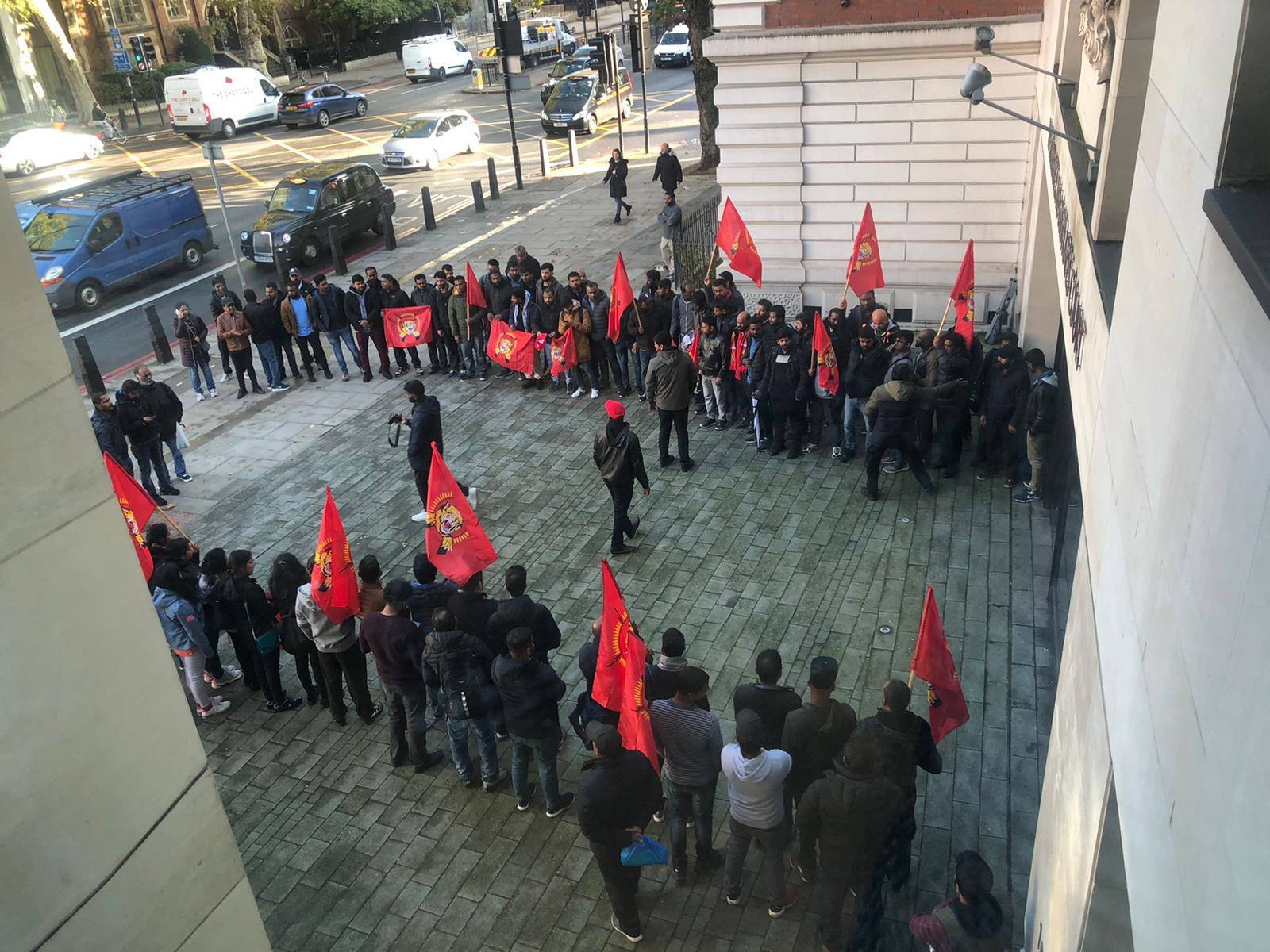 Brigadier Fernando was initially found guilty under the Public Order Act of causing "harassment, alarm and distress" towards three complainants when he was shown to have made a slit-throat gesture towards Tamil protesters who were assembled outside the Sri Lankan embassy. However, Westminster Magistrates' Court decided on March 2019 that this was a mistrial maintaining that "the defendant was convicted without representation", and stating "a series of mistakes or errors that has led to procedural unfairness".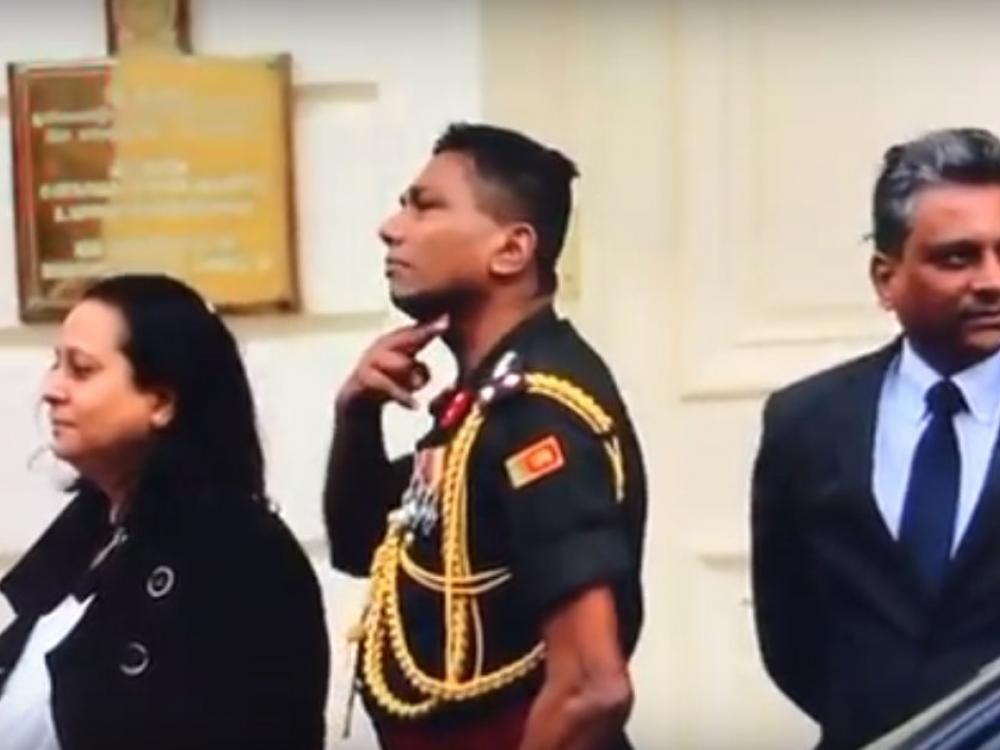 A retrial of the case was ordered under Section 142 of the Magistrates' Court Act 1980, which began on 18 October in Westminster Magistrates' Court.
In the initial ruling, the Judge rejected the idea of immunity maintaining that issuing a death threat was not part of his defence attache's job description.
Read more here: Judge says Brigadier death threats not covered by diplomatic immunity
Responding to the assertions by Sri Lanka's Foreign Ministry that Brigadier Fernando is entitled to diplomatic immunity; the Public Interest Law Center has written diplomatic immunity ends a reasonable time after a diplomat leaves their post. The Crown Prosecution Service (CPS) practice providing for 31 days. Since Fernando was stripped of his post and sent back to Sri Lanka immediately after the incident in question, he was also stripped of his immunity.
"Fernando is no longer listed on the 2019 London Diplomat List and therefore is no longer a diplomat in the UK [...] He no longer comes under the protection of Article 31 of the Vienna Convention in respect of proceedings in England and Wales."
Brigadier Fernando has also been implicated in war crimes as he was part of the 2009 military offensive, fighting in Weli Oya and Janakapura for the 11 Gemunu Watch Battalion as part of the 59 Division of the Sri Lankan Army. 
The United Nations OHCHR Investigation into Sri Lanka detailed multiple incidents, implicating the 59 Division in the shelling of hospitals south of Mullaitivu.
Read more here: Sri Lankan officer that threatened Tamil protestors implicated in war crimes