15 March 2019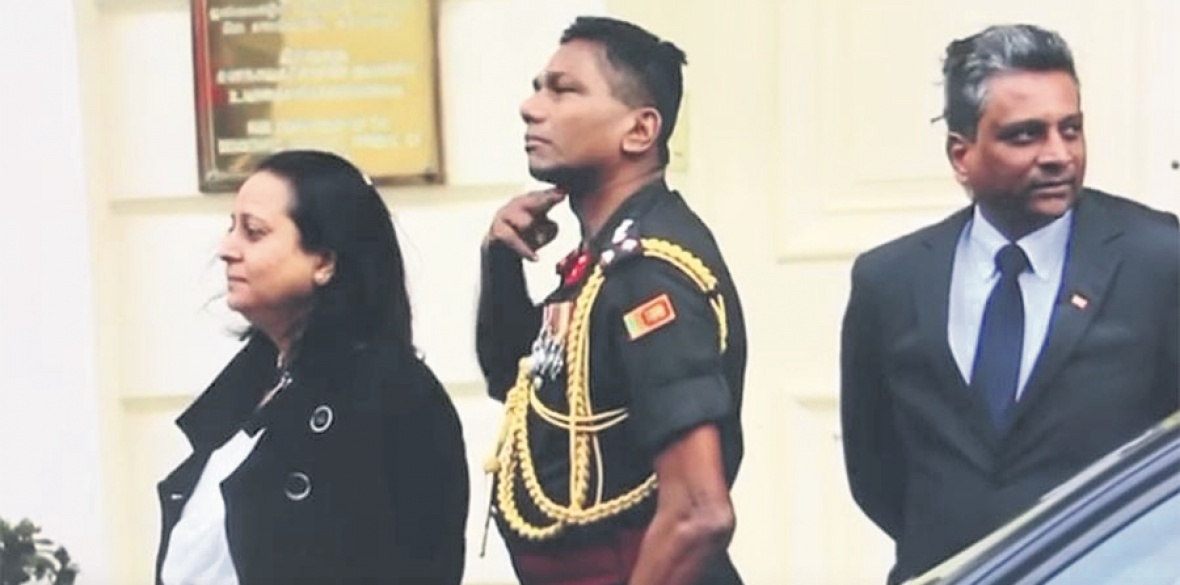 A UK chief magistrate has ordered a retrial of a Sri Lankan brigadier after an initial conviction was quashed on procedural grounds in London earlier today, amidst claims of Sri Lankan officials photographing witnesses involved in the case.
In January, the British High Court had found Brigadier Priyanka Fernando guilty under the Public Order Act of causing "harassment, alarm and distress" towards three complainants who have hired a private prosecutor. Brigadier  Fernando was shown to have made a slit-throat gesture towards Tamil protesters who were assembled outside the Sri Lankan embassy. A retrial has now been set for May 7.
The initial ruling maintained that Brigadier Fernando's conduct was not covered by diplomatic immunity as his threats were not part of his job description as Sri Lanka's then defence attache. The initial ruling was adjourned on March 15. 
Fernando's defence filed a complaint with the Westminster magistrates' court which maintained that proper protocol was not. The magistrate overturned the initial ruling stating that her court staff had made "a series of mistakes that led to a defendant being convicted when he assumed the matter was going to be adjourned". Magistrate Arbuthnot subsequently ordered a retrial take place.
Due to security concerns, Ms Arbuthnot has agreed to accept the witness's statement and evidence from behind a screen.
The private prosecutor, Peter Carter QC, warned that an official has been photographing the witness. He stated there is reason to believe the "man is attached to the [Sri Lankan] high commission". The judge described this behaviour as "very unfortunate."
Read more from the Morning Star here.