05 February 2018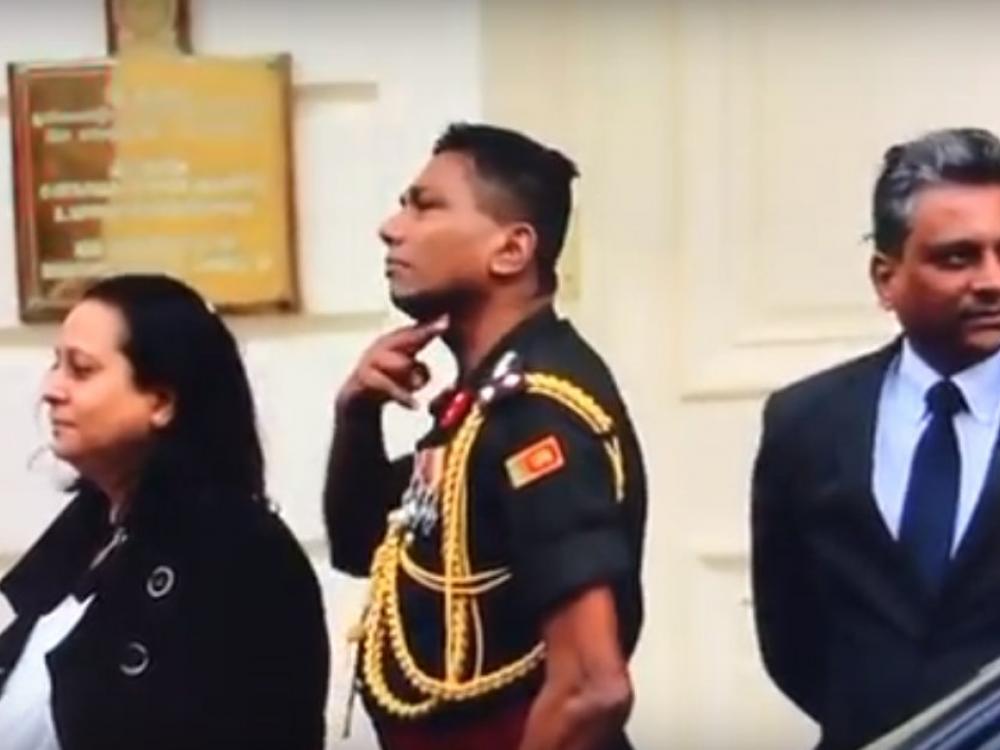 A Sri Lankan military officer who motioned a death threat to Tamil protestors in London yesterday has been identified as a commander who led troops in a military offensive in 2009, that massacred tens of thousands of Tamil civilians.
The officer, named as Brigadier Priyanka Fernando, was posted to London as the Sri Lankan High Commission's defence attaché last year said a briefing released by Journalists for Democracy in Sri Lanka (JDS) & the International Truth and Justice Project (ITJP).
As part of the military offensive in 2009, Brigadier Fernando fought in Weli Oya and Janakapura for the 11 Gemunu Watch Battalion as part of the 59 Division of the Sri Lankan Army.
The United Nations OHCHR Investigation into Sri Lanka detailed multiple incidents, implicating the 59 Division in the shelling of hospitals south of Mullaitivu.
"Brigadier Fernando was clearly active in the final offensive in the north of Sri Lanka from at least April 2008 – and on those grounds alone should have been subjected to a scrupulous vetting process by both the Government of Sri Lanka and the UK which should have precluded his diplomatic appointment to London," said the briefing.
"The UK government has clearly not done the due diligence to ensure that potential human rights violators are prevented from entering the UK and being allowed to hold office in the UK."
See the full text of the briefing here.