01 February 2019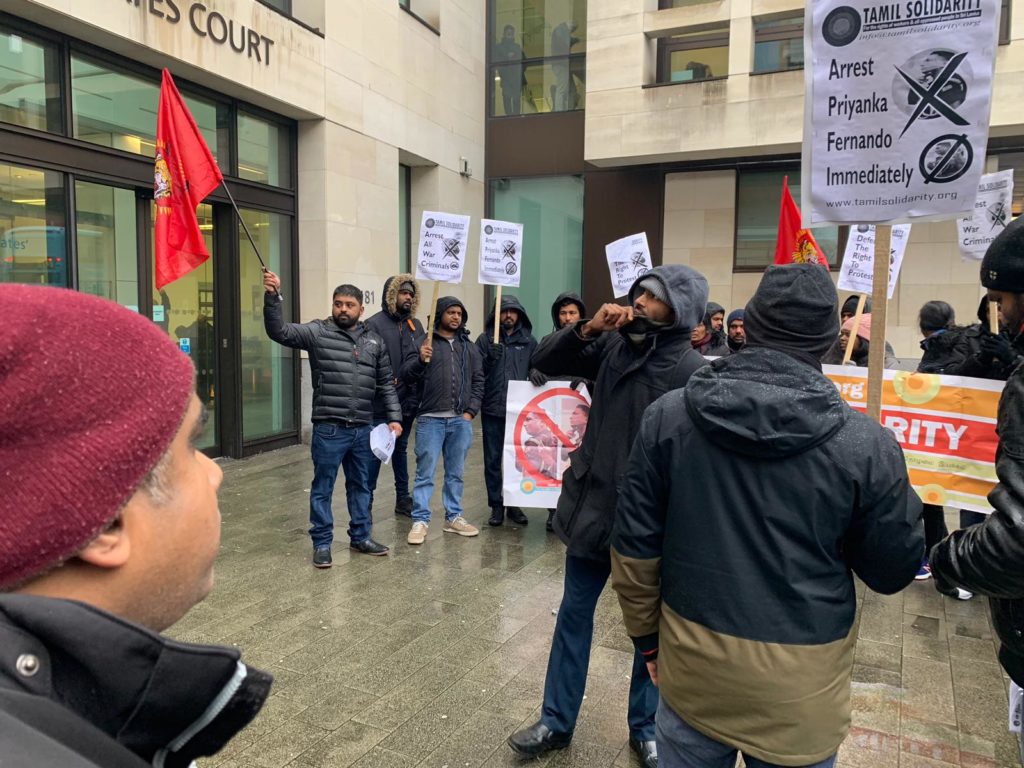 The Westminster Magistrate's Court has adjourned a hearing over the case of a Sri Lankan brigadier who was initially found guilty of intentionally harassing Tamil protestors in London last year, giving the defence lawyers further time to prepare their case.
Brigadier Priyanka Fernando, a defence attaché at the Sri Lankan High Commission, initially had an arrest warrant issued by the court, after being found guilty of  committing public order offences , by making throat-slitting gesture to Tamils protesting outside the high commission on Sri Lanka's independence day last year.
However the arrest warrant was revoked after the court had asked the UK Foreign and Commonwealth Office (FCO) to confirm whether Fernando enjoys immunity from prosecution.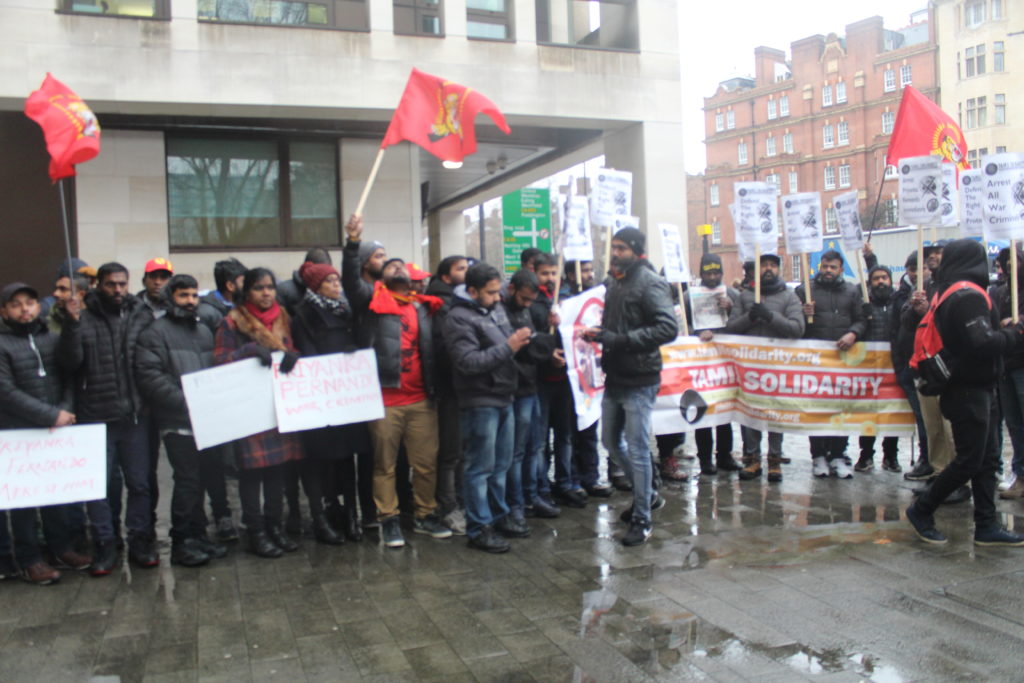 Lawyers from both the Sri Lankan embassy and the FCO were reportedly present at the court today, whilst dozens of Tamil protestors staged a demonstration outside. The protestors told reporters that Fernando was a war criminal, who played an instrumental role with the military during a 2009 offensive that massacred tens of thousands of Tamils, and called on UK authorities to arrest him immediately.
A full hearing has now been set for March 1 on the diplomatic immunity issue.