27 January 2019
A British court has revoked the arrest warrant for a Sri Lankan brigadier who was found guilty of intentionally harassing Tamil protestors, pending a further hearing on February 1st to determine the status of his diplomatic immunity.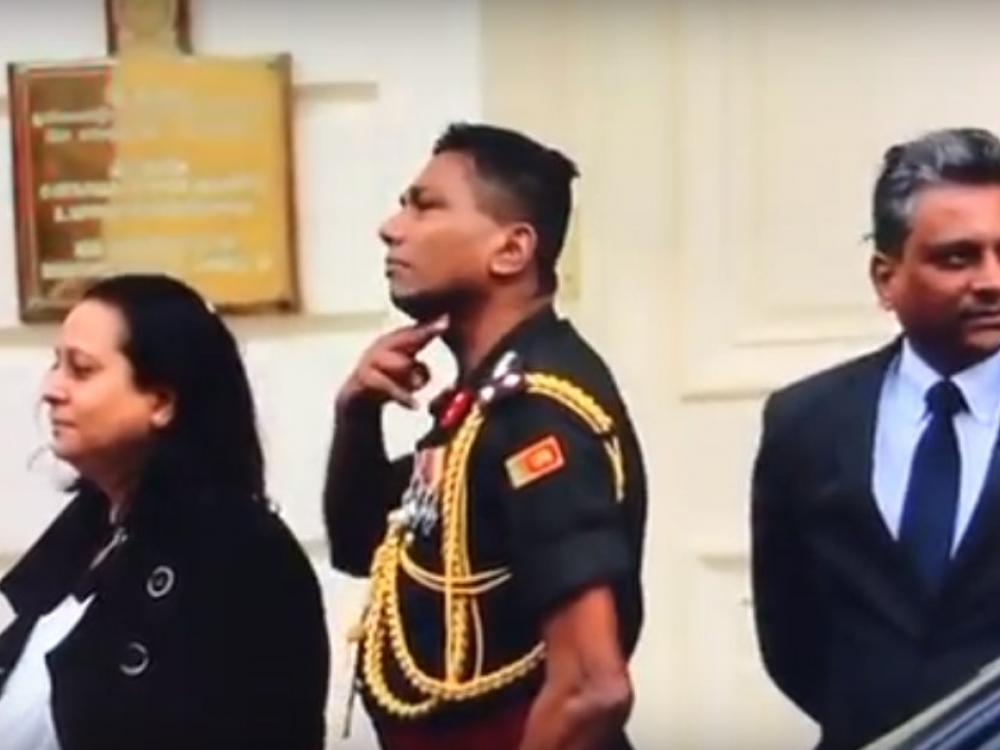 Brigadier Priyanka Fernando, a defence attaché at the Sri Lankan High Commission, made a throat-slitting gesture to Tamils protesting outside the high commission on Sri Lanka's independence day last year.
Following a private prosecution by the protestors, Fernando was found guilty by Westminster Magistrates' Court of two public order offences, for which an arrest warrant was issued.
However the Public Interest Law Centre who acted on behalf of the Tamil protestors said on Saturday that the arrest warrant had been withdrawn and the matter resisted on February 1, 2019, and that the court had asked the UK Foreign and Commonwealth Office (FCO) to confirm whether Fernando enjoys immunity from prosecution.
The Sri Lankan Government acknowledged the proceedings against Fernando in November 2018 and elected not to participate in the proceedings, the law centre said.
"It appears that the Brigadier Fernando and the Sri Lankan Government had sought to frustrate proceedings by electing not to participate in the hearing," they said.
"As this has proven ineffective, the Sri Lankan Government are attempting to retrospectively make arguments that could have been made if a representative appeared before the Court  on 21 January 2019 or well in advance."
The law centre argues that Fernando could not have successfully invoked immunity as "immunity cannot be invoked in order to defend a diplomat from all unlawful acts indefinitely."
As well as UK law providing that diplomatic immunity ends a reasonable time after a diplomat leaves their post, with Crown Prosecution Service (CPS) practice providing for 31 days, the law centre argues that since Fernando was stripped of his post and sent back to Sri Lanka immediately after the incident in question, he was also stripped of his immunity.
"Fernando is no longer listed on the 2019 London Diplomat List and therefore is no longer a diplomat in the UK," the law centre said. "He no longer comes under the protection of Article 31 of the Vienna Convention in respect of proceedings in England and Wales."
While the FCO said it was "deeply concerned by the incident involving the Sri Lankan Defence Attaché last year" and had "made immediate representations to the Sri Lankan Government", it stressed that "the UK is committed to upholding the rule of law including the Vienna Convention on Diplomatic Relations," which has led to speculation that the Foreign Office would seek to quash the prosecution by invoking diplomatic immunity for Fernando.