12 October 2019
Officers from Sri Lanka's Special Task Force arrested a former LTTE cadre last week, a year after the same cadre and his children were attacked by a Sri Lankan police officer.
Sri Lankan police allege that they found 4 grams of heroin inside P Vasanthakumar's house, following a search and raid operation. He is currently on remand over the drug charges.
Last year, Vasanthakumar and his two children were left hospitalised following an attack on them by  the Officer-in-Charge of the Kanakarayankulam Police. The assault triggered protests from the local Tamil community, yet no one was held accountable.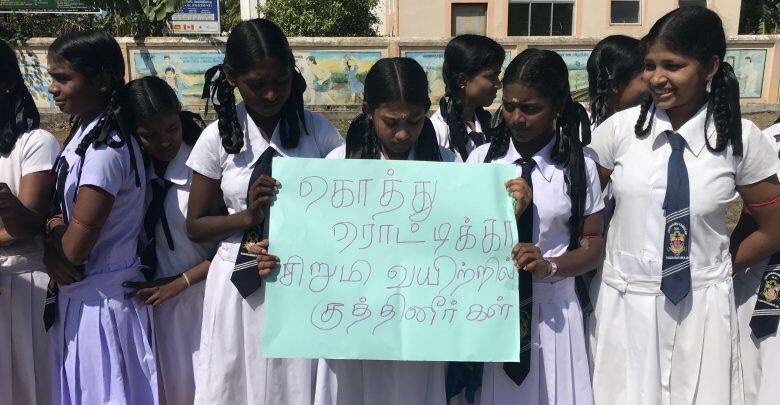 Tamil schoolchildren protest against the attack last year.