03 February 2019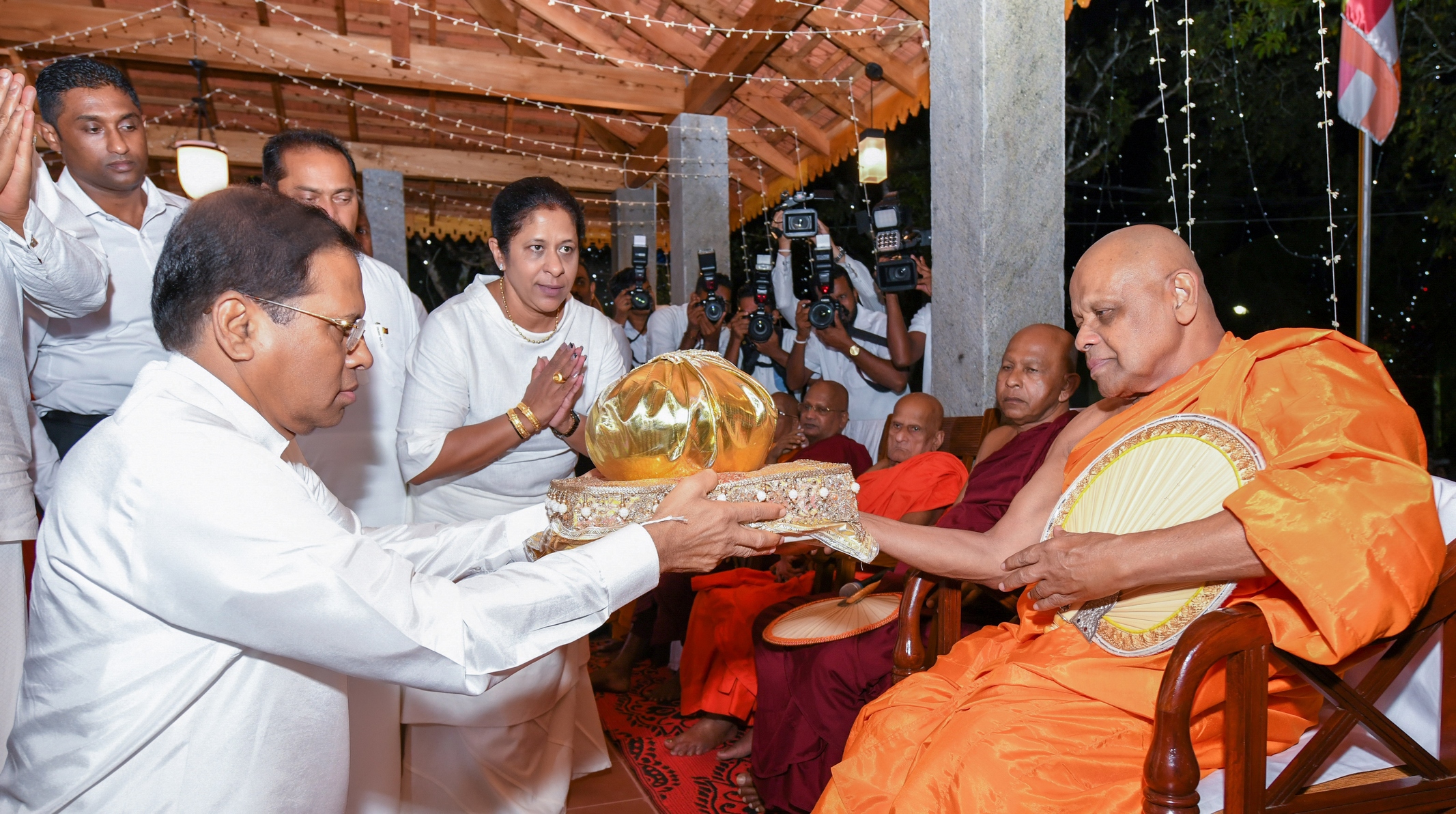 Sri Lanka's president said that he was "not aware" of moves to bring about a new constitution for the island and warned that "foreign forces" were operating on the island after meeting with Buddhist monks in Horana this week.
According to the president's official media division, Maithripala Sirisena said " although some people talk about a new constitution, he has not yet received such a thing, and that he wasn't made aware of such a thing so far". He also warned that "talking about a constitution is somewhat making the Buddhist people of the south disturbed" and said only constitutional amendments that strengthened parliament should be allowed.
He went on to state that "foreign forces are operating against the motherland today through different directions and the patriotic program which is conducted [by Sirisena] is often being criticized by certain parties due to such interferences".
"If the power of the foreign forces is being used to manipulate the state power and to take decisions accordingly, it is not at all a suitable for the independence of the country," added Sirisena.
His comments come after proposals for a new constitution were slammed by Sinhala nationalists, including former president Mahinda Rajapaksa who oversaw a military offensive that massacred tens of thousands of Tamils.
Sirisena has been a vocal critic of accountability for the massacres, repeatedly speaking out against international involvement in an accountability process and vowing to defend Sri Lankan troops.