26 November 2017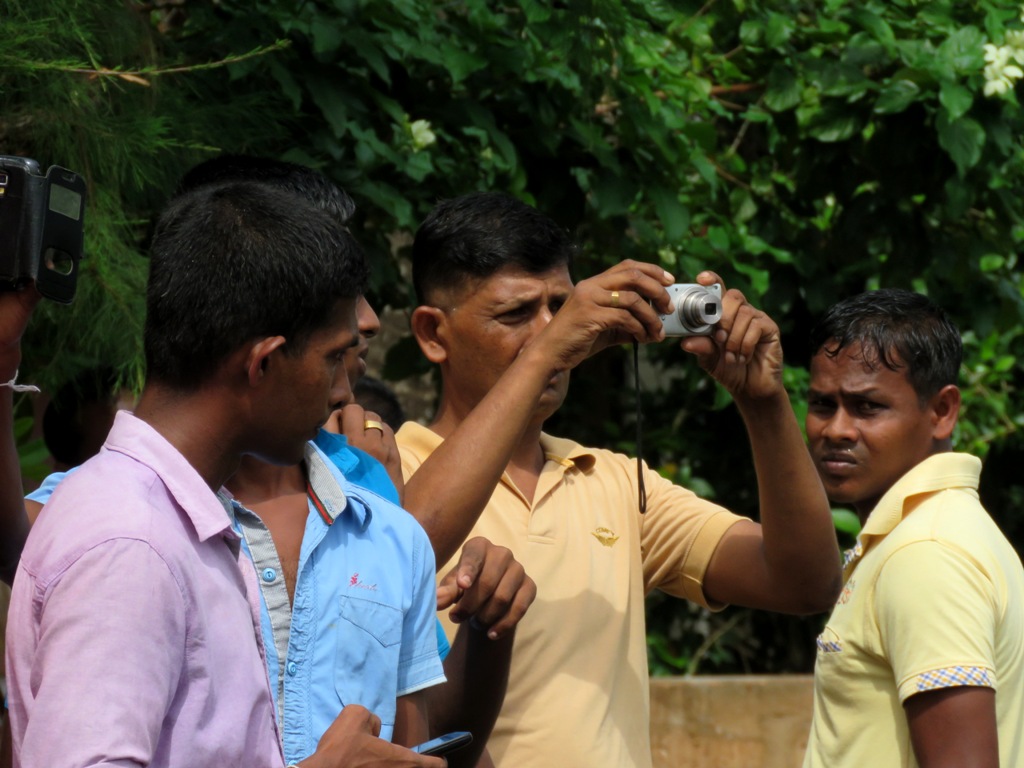 Preparation continued at the LTTE resting home (Thuyilam Illam) in Koppay on Sunday despite the heavy presence of Sri Lankan military personnel.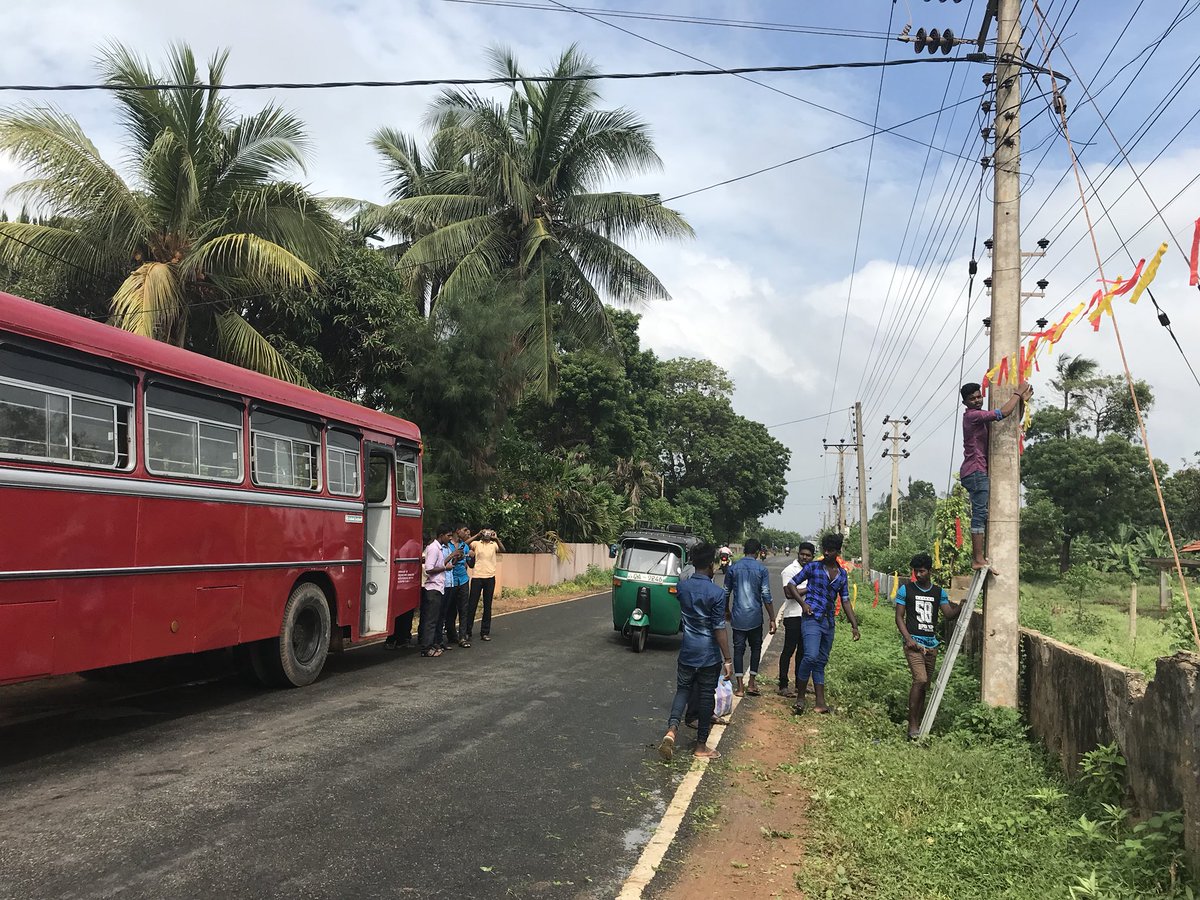 Military bus parked opposite Koppay Thuyilum Illam. Sri Lankan military photograph Tamils decorating Thuyilum Illam
Military personnel dressed in plain clothes arrived in a red military bus and started photographing and questioning Tamils who were clearing and decorating the Thuyilum Illam with red and yellow bunting ahead of Tamil National Remembrance Day (Maaveerar Naal) on November 27. 
The army has also restricted access to a pulic road that leads to the cemetery and parked a military truck on the road.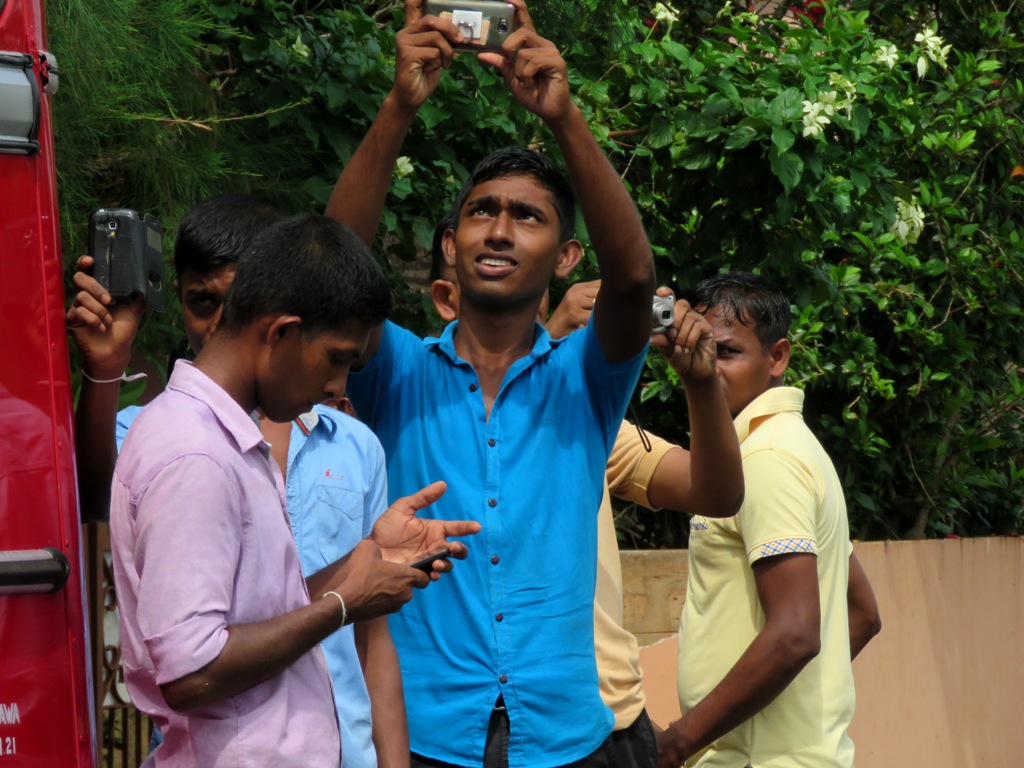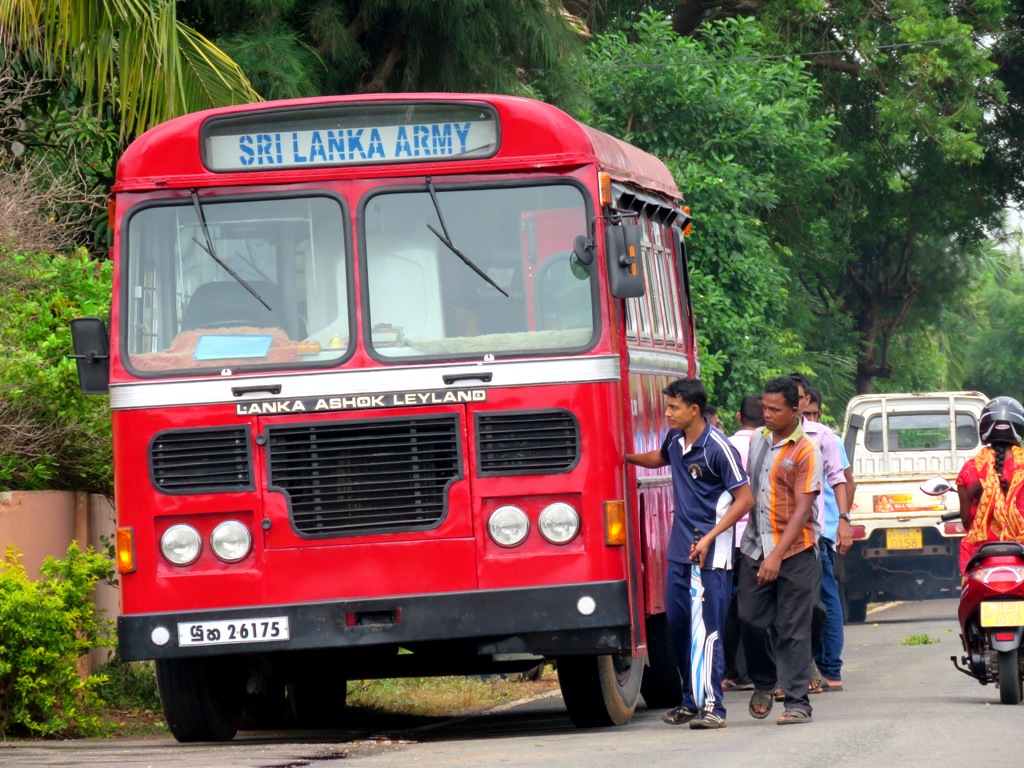 In the afternoon, the Sri Lankan police also came to the site and declared that those putting up decorations immediately halt their work. Locals state that after a lengthy discussion with police officials on the roadside, they have been restricted to decorating only one side of the public road.
The Sri Lankan military previously destroyed the Thuyilam Illam and demolishing the tombstones of fallen LTTE cadres, before building an army camp over the site.