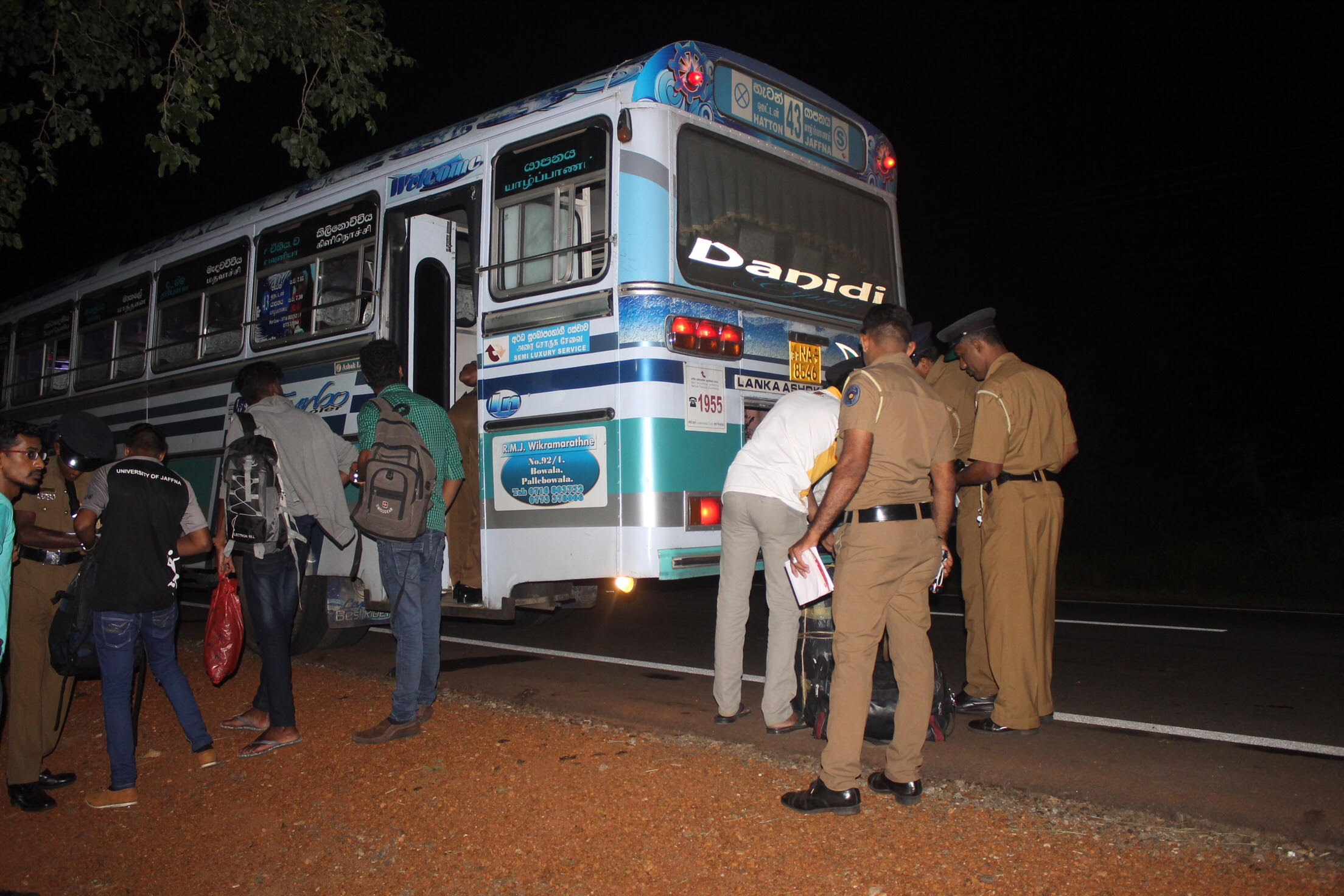 Sri Lankan police officers on Sunday commenced spot checks of vehicles travelling on the A9 in Maankulam, one week ahead of Tamil National Remembrance Day (Maaveerar Naal). 
Vehicles were searched and occupants questioned.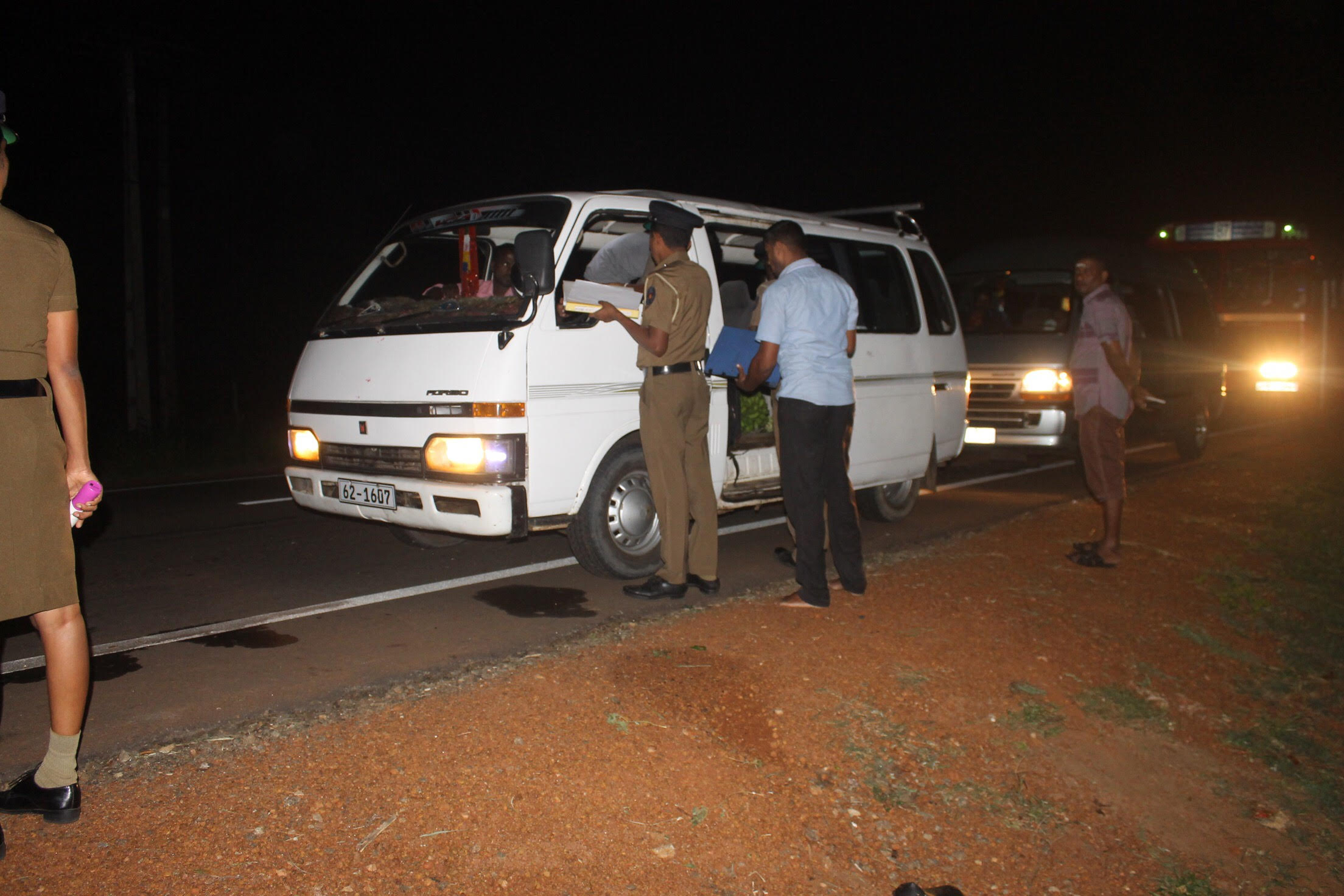 The spot checks continued until the early hours of Wednesday morning. 
Citing an alleged increase in criminal activity in the North-East, the Sri Lankan police has cancelled all leave for officers until after Maaveerar Naal. 
Tamils have criticised the claim of increased criminal activity as a ruse to justify the increased deployment of police and military across the North-East whilst Tamils try to remember fallen LTTE cadres.