Protestors at Pilavu have vowed to remain at their site, despite a reported pledge by the Sri Lankan president to release their lands.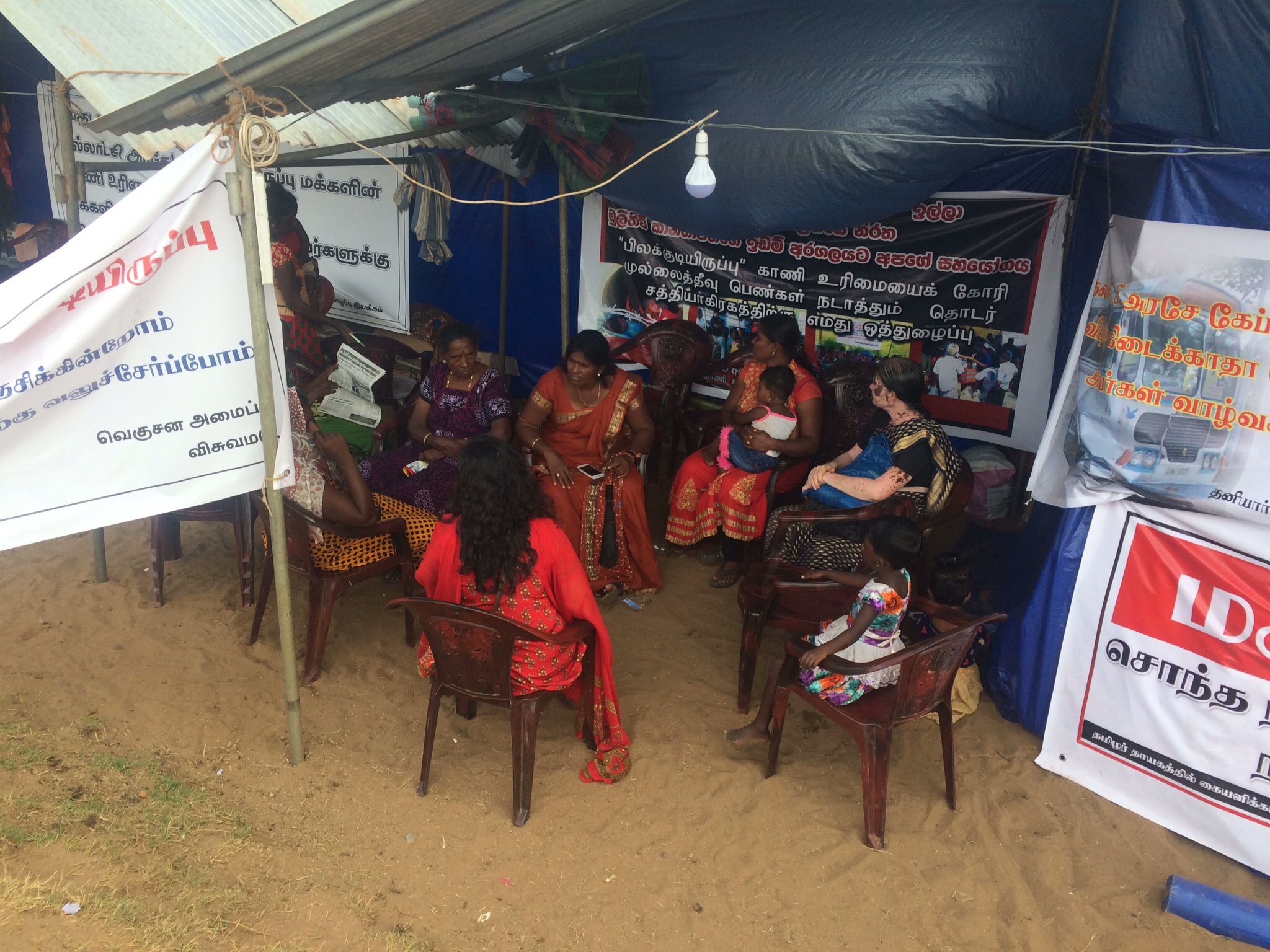 The families of Pilakudiyirippu said that while they welcomed President Sirisena's pledge, they would not cease their protests until their lands are actually returned.
"We have been betrayed enough times," one protestor told Tamil Guardian on Wednesday.
The protestors have been occupying their space outside a Sri Lankan Air Force camp for 16 days.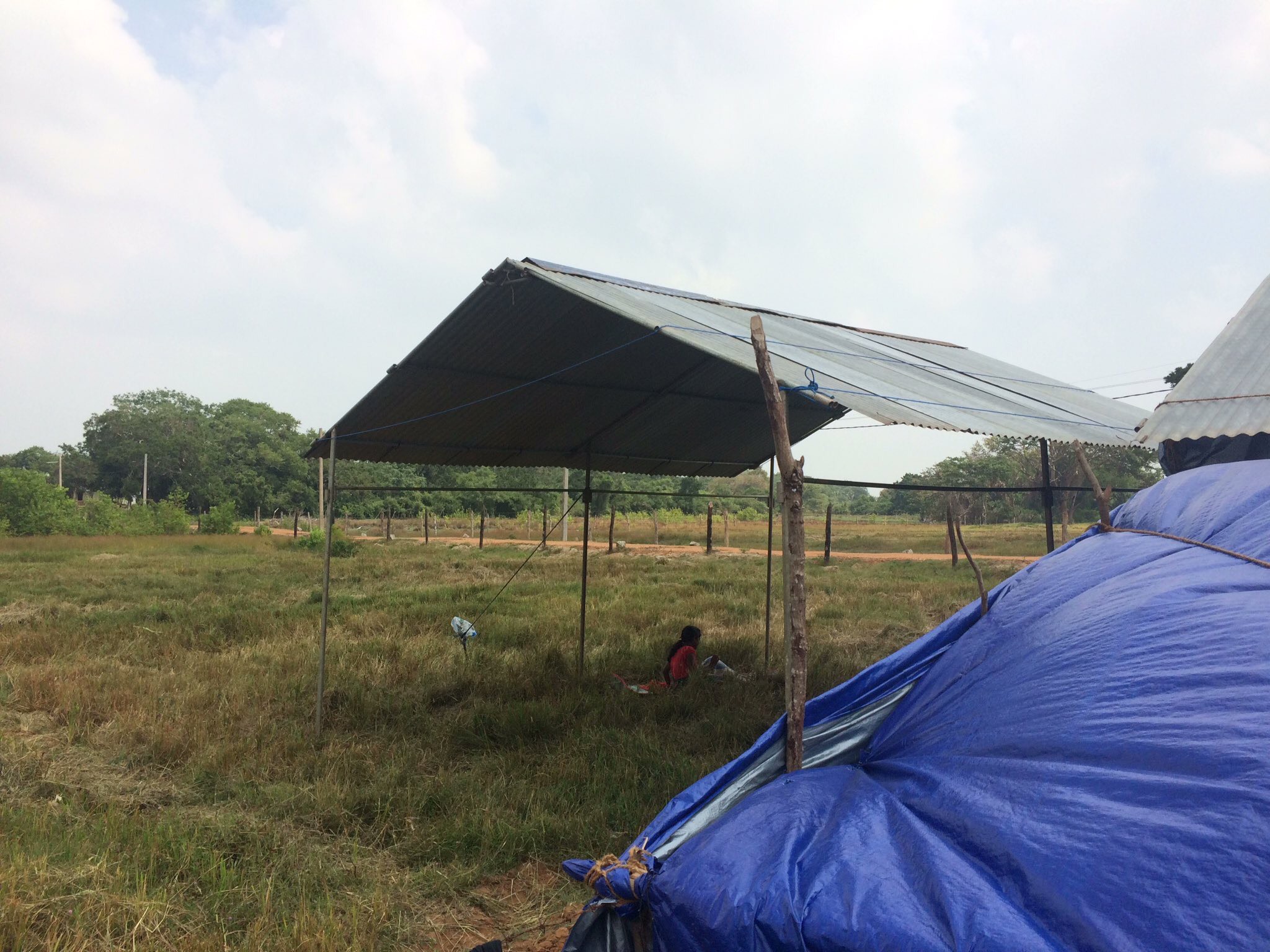 A new structure for Pilavu children to have classes