30 May 2020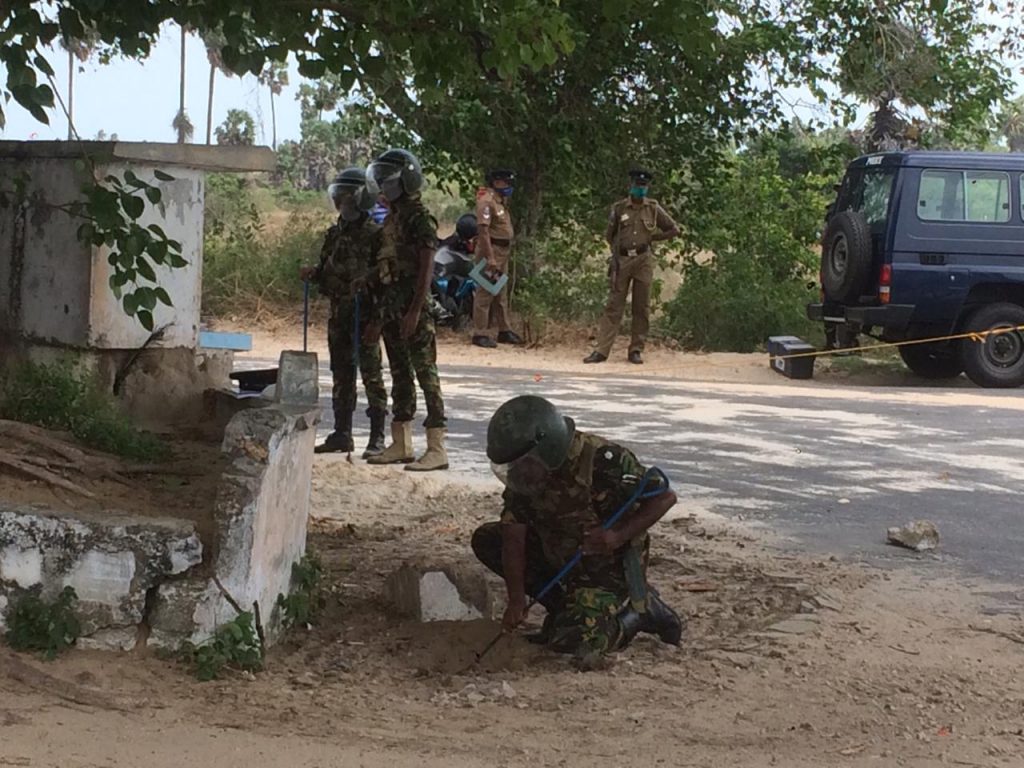 A 27 year old man has been arrested by the Terrorism Prevention Unit in connection with an explosion in Vadamarachchi on May 27.
The police suspect that they were targeted by perpetrators of illegal sand mining. It was while the police were conducting their routine checks of the area that the explosion occurred.  As a result, two policemen were injured.
The Sri Lankan military has increased its deployment of troops to Jaffna after at least two police officers were injured in an explosion in Vadamarachchi yesterday.